Little Green Goddess Soup
Serves 4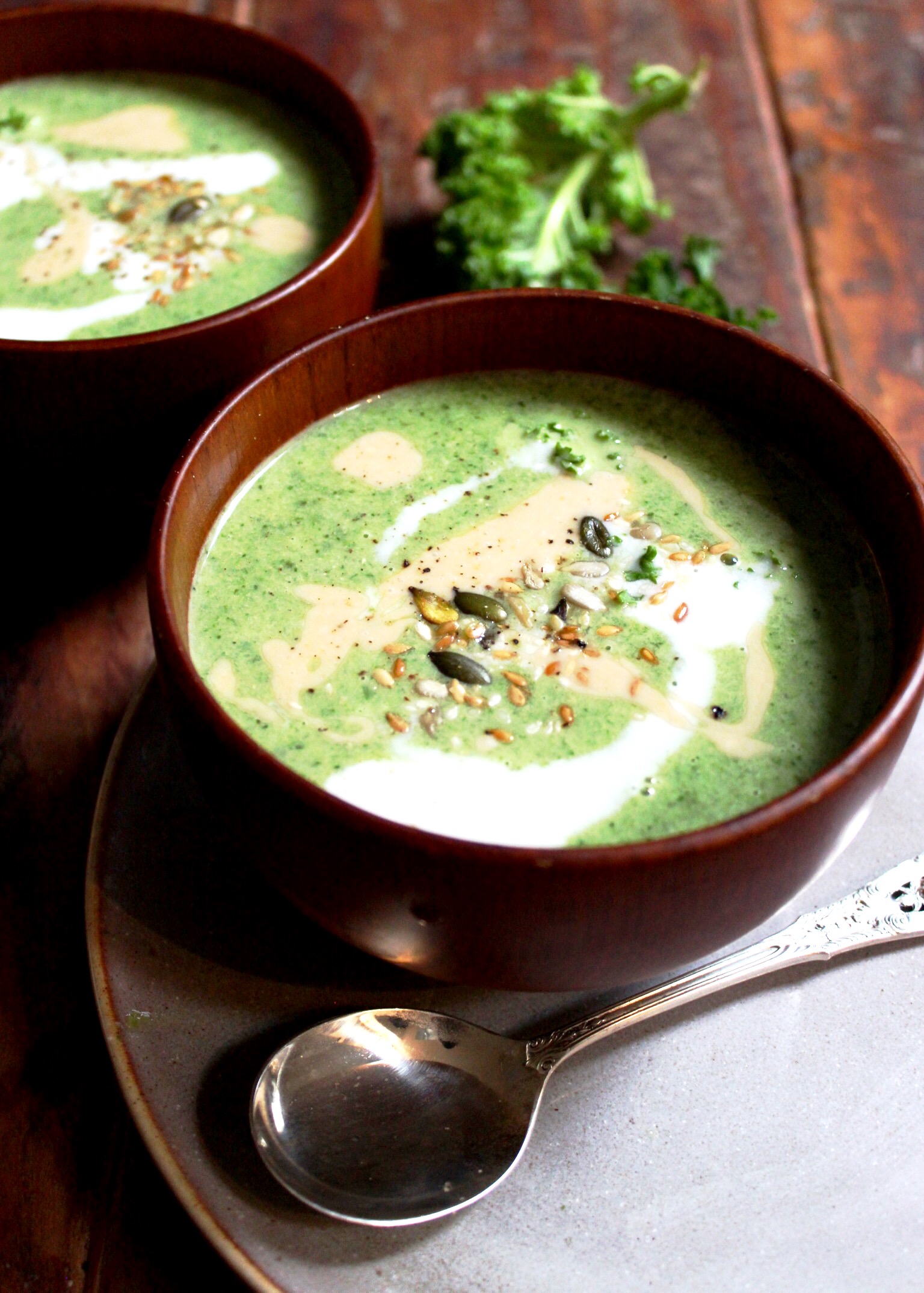 Ingredients
1 Tablespoon of Coconut Oil
1 Large White Onion
2 Cloves of Garlic
1 & 1/2 Teaspoons of Cumin
Pinch of Coarse Salt
350g of Broccoli
100g of Kale
100g of Spinach
1L of Veg/Chicken Stock
200ml of Coconut Milk
Topping: Tahini, Coconut Milk, Toasted Nuts & Seeds
Sometimes you just need a bowl of green goodness to get you glowing from the inside out. This soup is amazing, in every sense. It's incredibly nutritious, bursting with vitamins, fibre, iron, magnesium and antioxidants and it tastes sensational. It's also remarkably easy to make. Add even more flavour and a little crunch by sprinkling on some toasted nuts and seeds and a drizzle of runny tahini!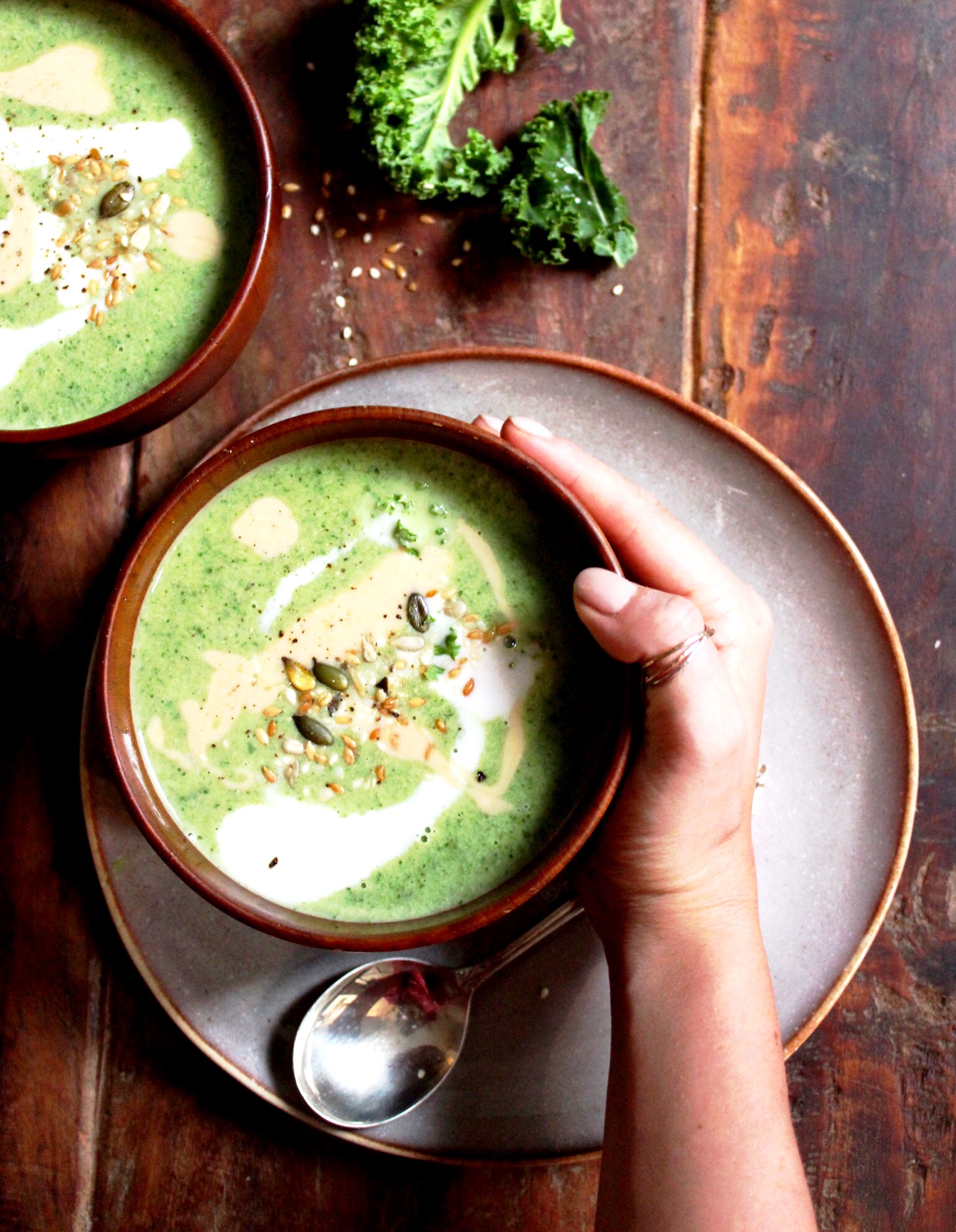 Dice the onion and mince the garlic. Add a tablespoon of coconut oil to a large pot on medium heat and add in the garlic and onion. Sprinkle in the cumin and a good pinch of coarse salt and stir well. Pop the lid on and let the onions soften for about 3 minutes.
Chop the broccoli into florets and remove the stalks from the kale. Add the broccoli, spinach and kale to the pot and toss everything. Pour in the stock and stir. Adjust the heat to allow it to come to a simmer and then pop the lid on. Leave it to simmer for about 10-15 minutes, until the broccoli is tender. Don't worry if the stock doesn't cover all of the veg.
When the broccoli is tender, transfer the contents of the pot to your blender (you may need to do this in batches) and blend until smooth.
Return the soup to the pot, on low-medium heat and stir in the coconut milk.
Toast your nuts and seeds in a pan on medium heat until crisp.
When the soup is heated through, serve with a drizzle of tahini and the toasted nuts. I like to add another drizzle of cool coconut milk, too.