Caramel Biscuits
Makes 12-14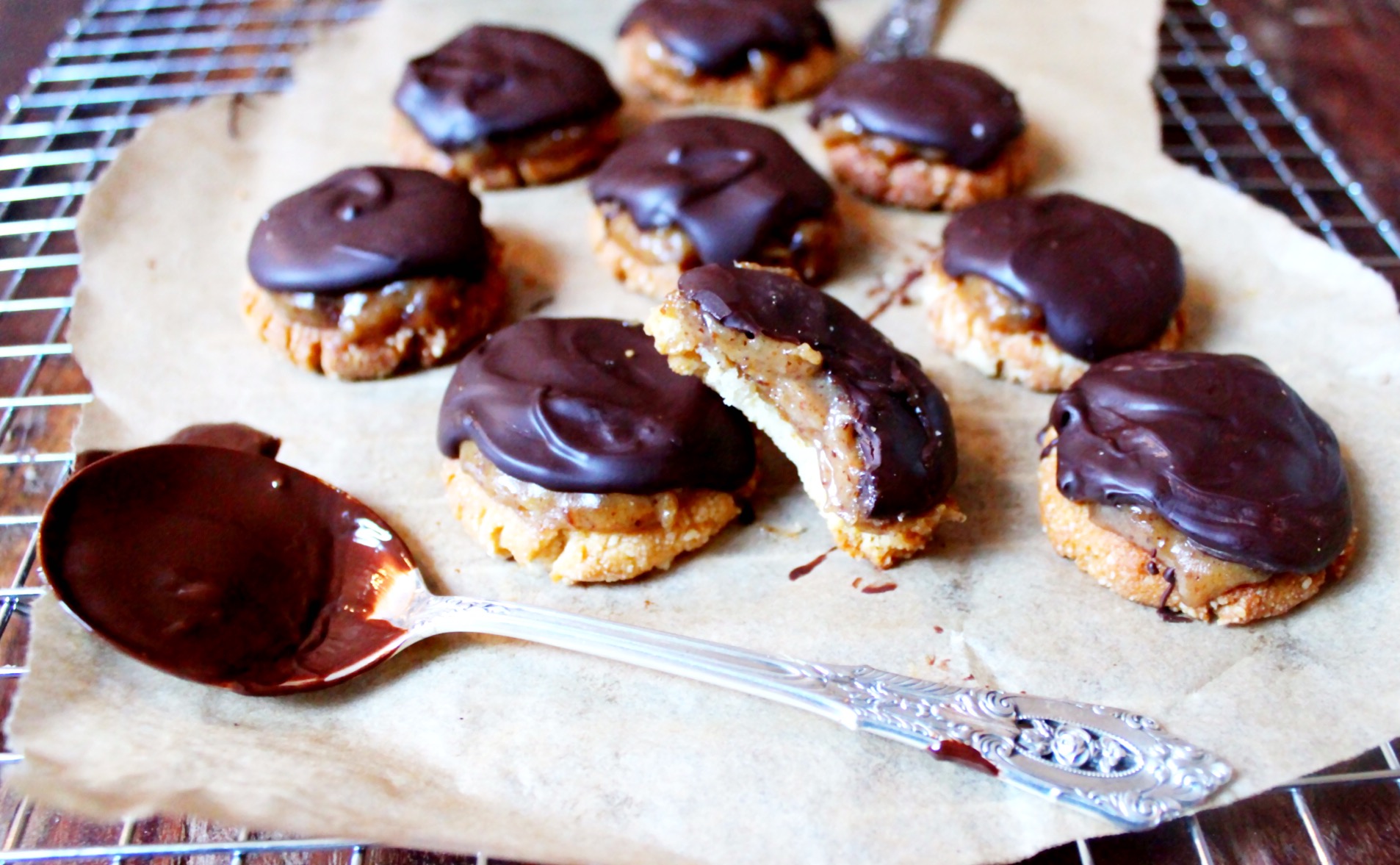 Ingredients
For the Biscuits:
1 Cup of Ground Almonds (120g)
3 Tablespoons of Melted Coconut Oil (45ml)
2 Tablespoons of Maple Syrup/Honey (30ml)
Pinch of Coarse Salt
For the Caramel:
1/4 Cup of Dates (35g)
2 Tablespoons of Coconut Milk
2 Tablespoons of Almond Butter
2 Tablespoons of Maple Syrup
For the Coating:
60g of Dark Chocolate (70%+)
1 Teaspoon of Coconut Oil
These taste even better than they look! The caramel filling is one of my biggest weaknesses, I always end up doubling the amount and keeping any extra in a jar for dipping and spooning. They aren't the quickest to make (a blessing in disguise, otherwise I'd be making them every day!) but they're not at all difficult and if you're really organised they work great if you make the biscuits the day before. If you're looking to treat yourself then look no further.
Add all of the biscuit ingredients to your food processor and blend well.
Line a baking sheet with parchment paper. Use your hands to roll the biscuit mixture into tight little balls, then place each one onto the baking sheet and press it gently into a disc.
Bake at 180'C for about 9 minutes, or until golden.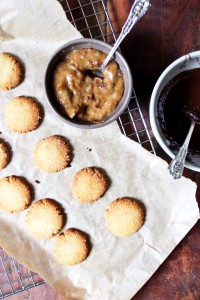 Set the biscuits aside to cool completely. Add the dates to a bowl and pour boiling water over them, leaving them to soak for at least 10 minutes.
Scoop the coconut cream from the top of the can of coconut milk and add it to your food processor with the almond butter and maple syrup. Drain the dates and add them in too. Blend until smooth.
Add a dollop of caramel to the top of each biscuit. Then pop them in the fridge to chill for about half an hour.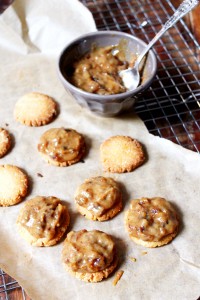 Melt your chocolate and stir in a teaspoon of coconut oil (this makes it runnier), then add a dollop to the top of each biscuit, letting it drip down the sides. Pop them in the fridge again to set and then serve.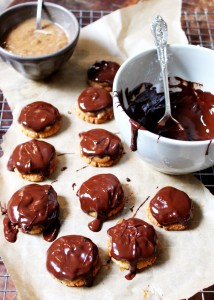 Store in an airtight container in the fridge, take out a few minutes before serving to let the caramel soften.