Cashew & Chia Crunch Bars
Makes 6-8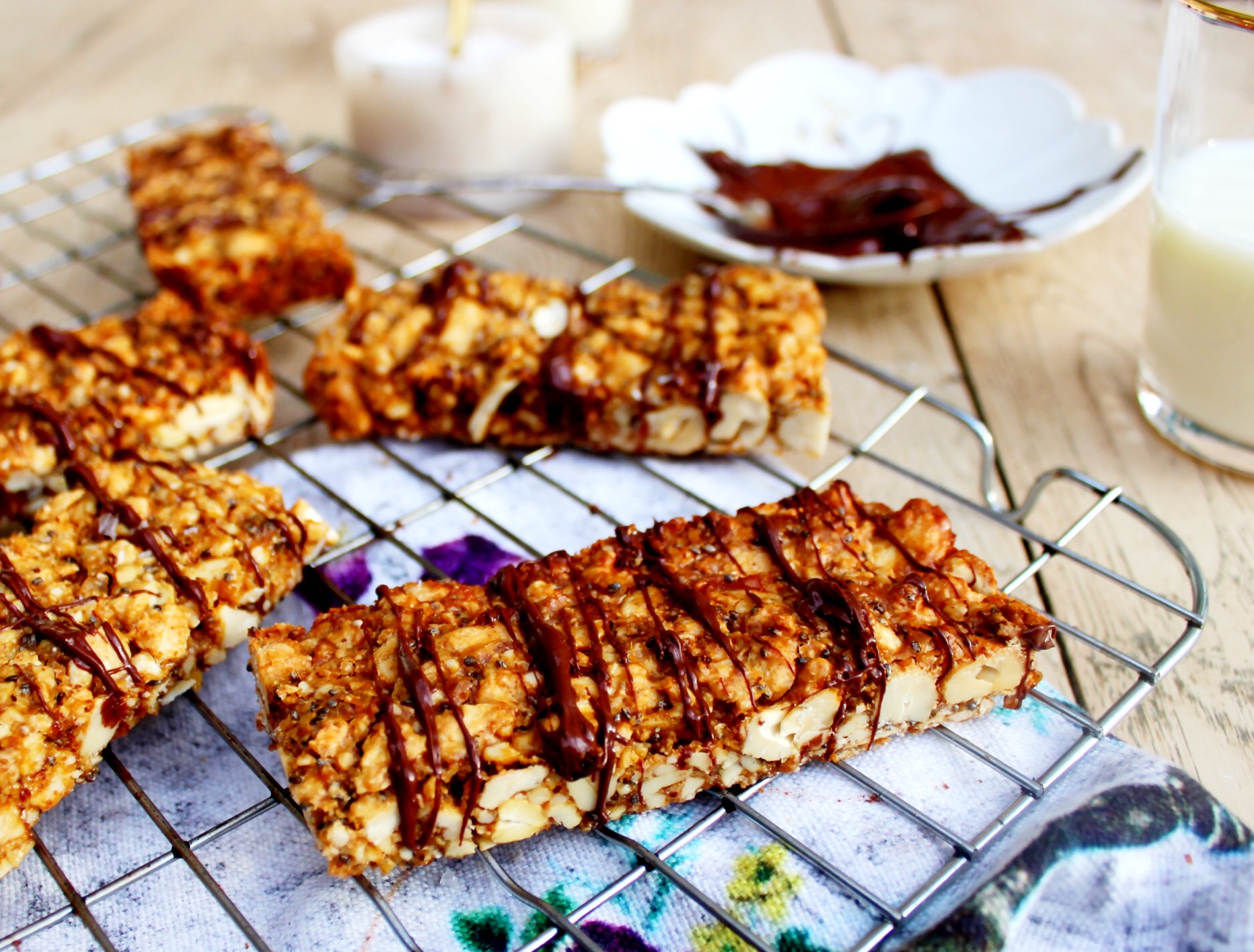 Ingredients
1/4 Cup of Coconut Sugar (35g)
1/4 Cup of Maple Syrup (60ml)
1 Tablespoon of Cashew Butter (or Almond)
Pinch of Coarse Salt
1 & 3/4 Cups of Cashews (260g)
2 Tablespoons of Chia Seeds
Optional: Dark Chocolate
Sometimes you just need something with a bit of sweetness and a whole lotta crunch. These are so easy to make and there are few things more satisfying. The combination of coconut sugar and maple syrup makes them gorgeously crisp with just the right amount of stickiness and the subtle hit of sea salt makes the cashews even more flavourful. These are serious cravings busters packed with Omega 3's, magnesium and calcium.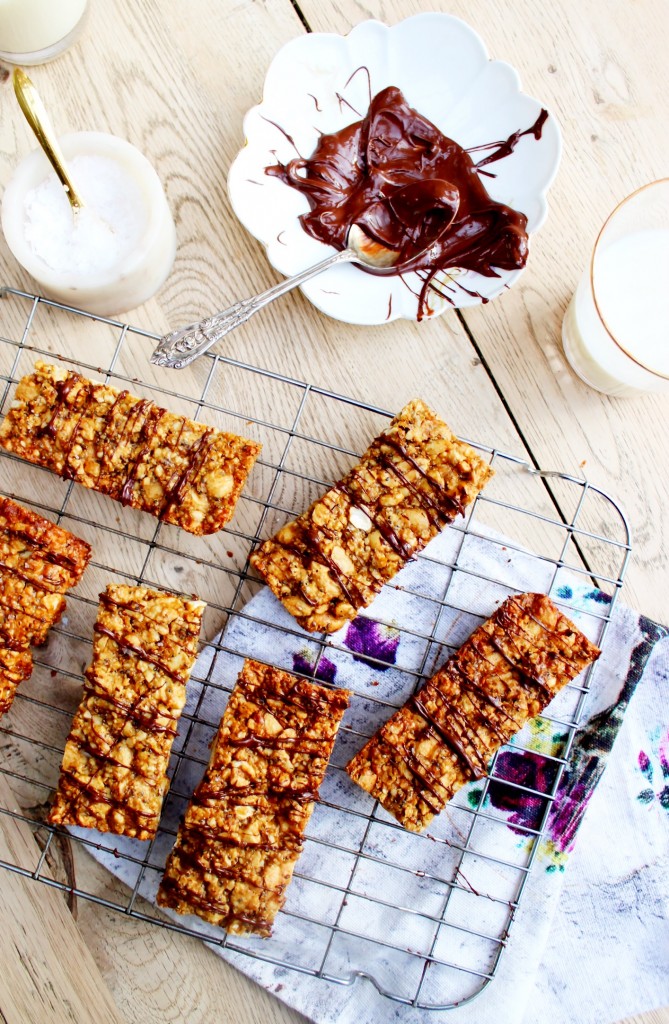 Preheat the oven to 180'C.
In a small saucepan on medium heat, combine the nut butter, maple syrup and coconut sugar. Whisk it gently until melted and smooth, then add in a pinch of salt and stir. Set it aside.
Add 3/4 cup of cashews (110g) to your food processor and blend until finely ground. Add the ground cashews to a large bowl. Roughly chop the other 1 cup of cashews (150g) and add them to the bowl. Add in the chia seeds and mix well.
Pour the coconut sugar mixture into the bowl and mix it together well.
Line a baking tin with parchment paper. Press the mixture firmly into the tin, making sure it's packed very tightly. Bake at 180'C for 17-20 minutes until golden.
Take the tin out and let it cool completely on a wire rack before cutting into bars. Drizzle on melted dark chocolate if desired.