Coconut & Pistachio Granola
Makes 8 Servings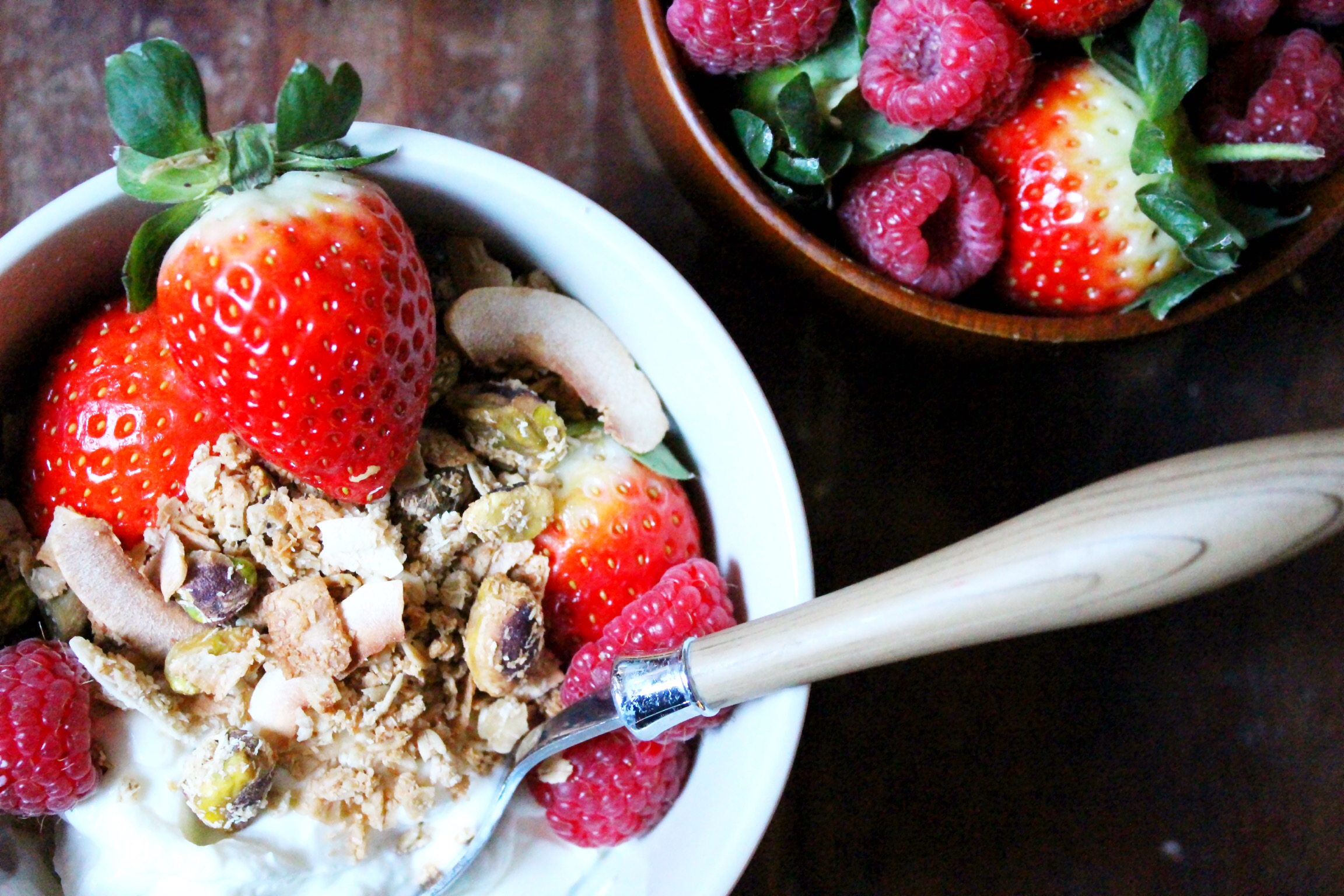 Ingredients
1 Cup of Gluten Free Oats (100g)
1/2 Cup of Desiccated Coconut (45g)
1/2 Cup of Pistachios (75g)
1/2 Cup of Coconut Chips/Flakes (25g)
1/4 Cup of Coconut Oil (60ml)
1/4 Cup of Coconut Sugar (35g)
This is such a gorgeous breakfast and it goes with pretty much any toppings so it's easy to switch it up every day with minimal effort. I usually have mine with coconut yoghurt and fruit but like all granolas, it's the yummiest snack to munch on too. There's only a small bit of natural sweetener in the whole batch, just enough to tingle your taste buds, and the rest is made up of gluten free oats, coconut (in all it's wonderful forms) and beautiful Vitamin E rich pistachios.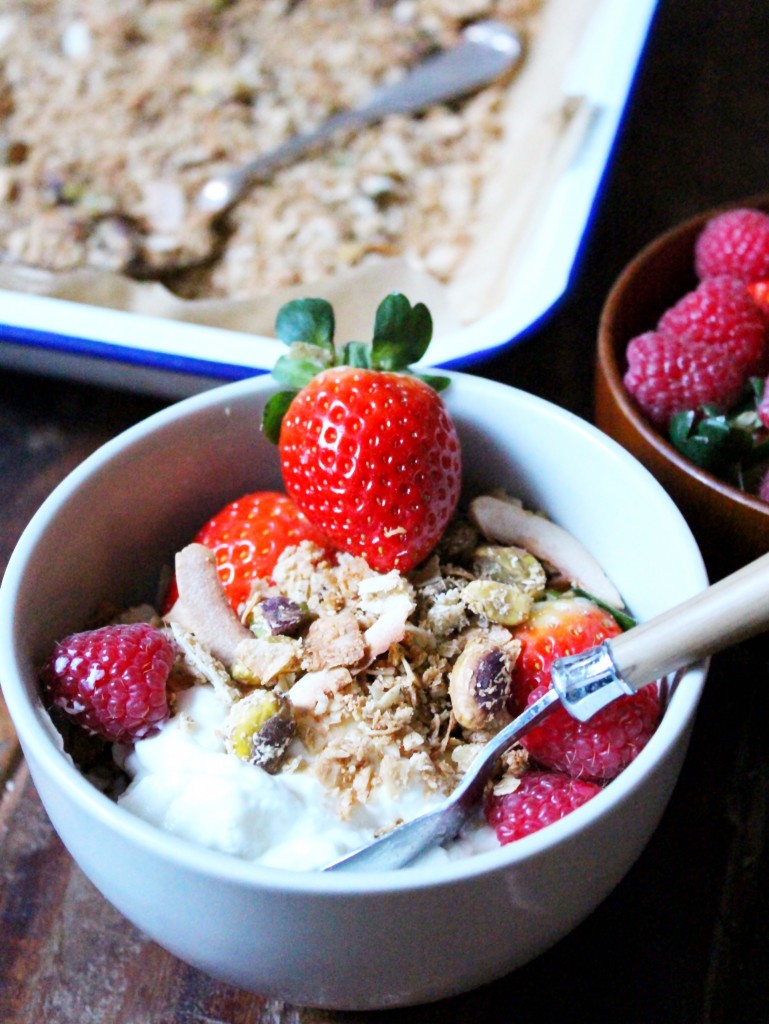 Preheat the oven to 180'C.
Roughly chop the pistachios. Add them to a mixing bowl with all of the other dry ingredients and mix to combine.
Add the coconut oil and coconut sugar to a saucepan on medium heat and let it melt together until smooth. Don't worry if the oil and sugar separate.
Pour the mixture into the dry ingredients and mix well.  Then spread it all out on a baking sheet lined with parchment paper.
Bake at 180'C for 15-20 minutes until golden and crisp, tossing once in the middle.
Leave to cool completely before storing in an airtight container.