Cookie Dough Balls
Makes 10-12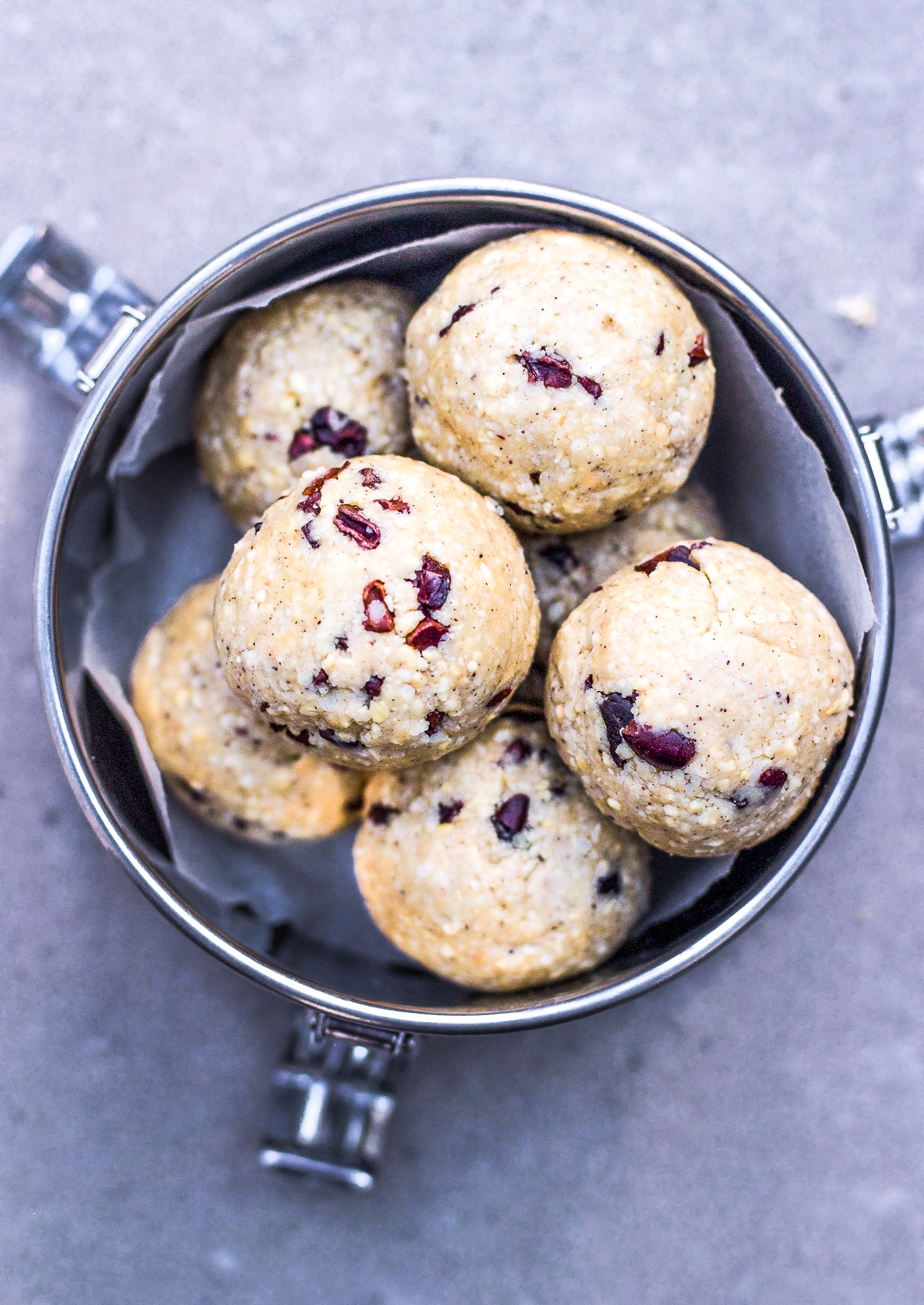 Ingredients
300g of Cashews
15ml of Melted Coconut Oil
30ml of Maple Syrup
1/4 Teaspoon of Vanilla Powder or 1 Vanilla Pod
Pinch of Coarse Salt
10g of Cacao Nibs or Dark Chocolate
These cookie dough balls are my forever favourite snack. They really, truly taste like cookie dough but they're mostly made of nutritious cashews so they're a great source of healthy fats, magnesium and calcium. Make sure not to leave out the vanilla powder or salt.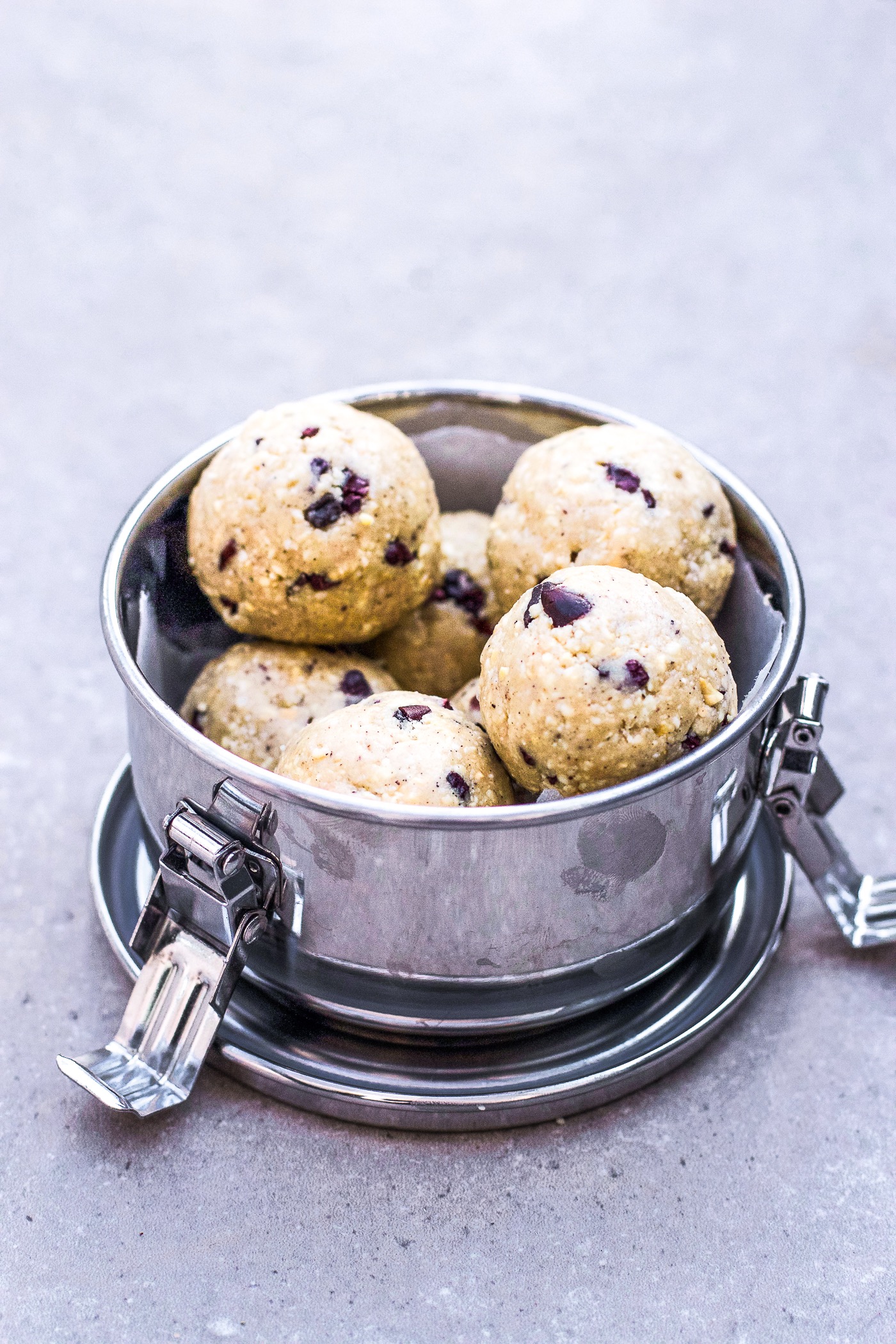 Preheat the oven to 180'C. Roast the cashews at 180'C for about 8 minutes until golden, then set them aside to cool.
Add the cooled cashews to your food processor and blend on high. Keep blending, scraping down the sides as needed, until you have a very fine cashew flour. Add in the vanilla powder and salt and continue blending until it is so fine that it is starting to stick together like the very early stage of cashew butter. If you're using a vanilla pod, just make a slit down the side and scrape out the powder.
Drizzle in 1 tablespoon each of melted coconut oil and maple syrup. Blend on high until you have a mixture like dry nut butter- when you pinch it between your fingers it should stick together. Taste it, if you want it a little sweeter and in another drizzle of maple syrup.
Transfer the mixture to a bowl. Add in the cacao nibs or chopped chocolate, mixing them into the cashew mixture.
Use your hands to roll the mixture into balls.
Store in an airtight container in the fridge.
SaveSave
SaveSave
SaveSave
SaveSave
SaveSave