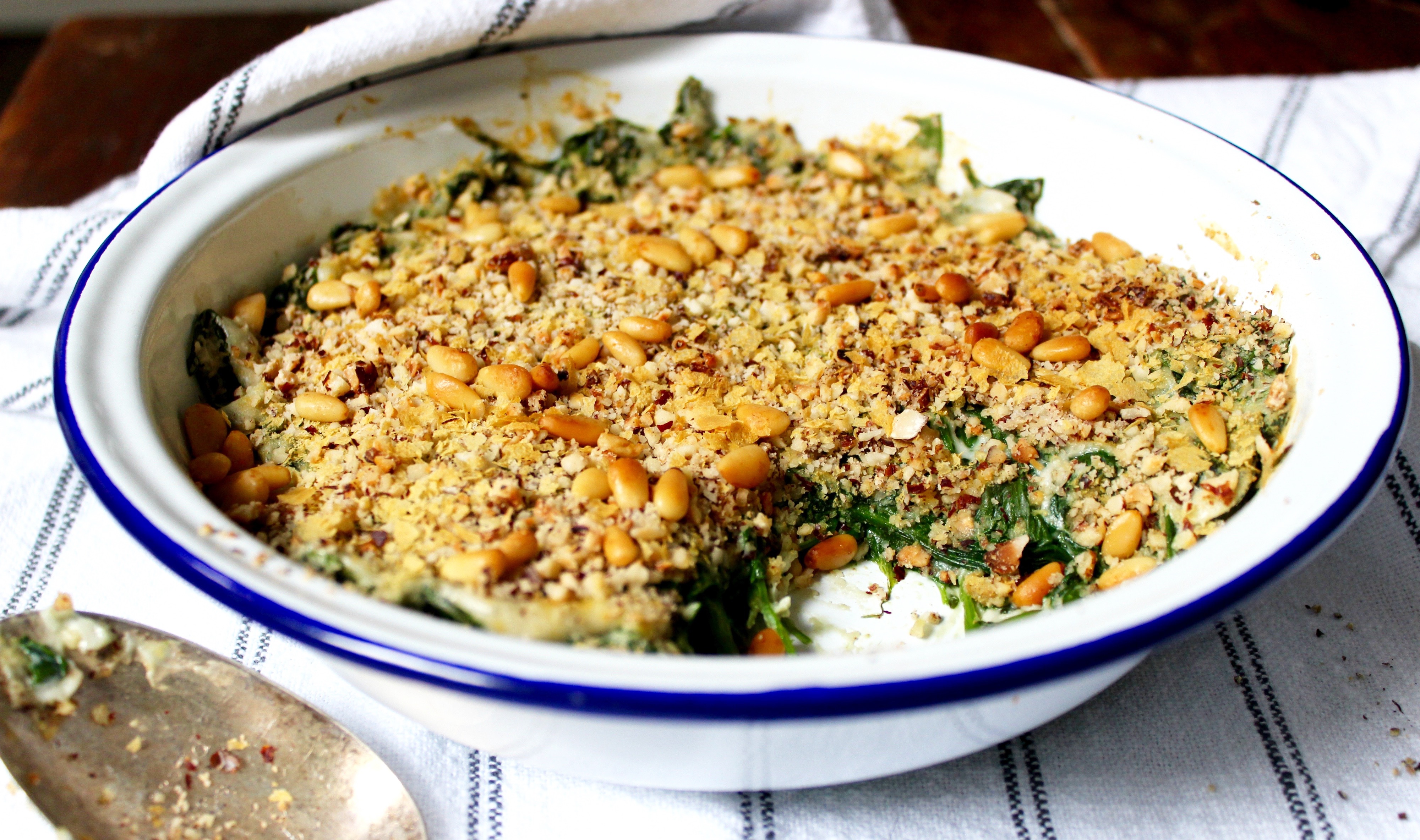 Ingredients
1 Tablespoon of Olive Oil
2 Shallots or 1 White Onion
1 Clove of Garlic, Minced
200g of Spinach
1/2 Cup of Hazelnuts (75g)
1 Tablespoon of Pine Nuts
For the Cashew Cream:
1 Cup of Cashews, Soaked Overnight (150g)
1/4 Cup of Water (60ml)
1 Clove of Garlic
Coarse Salt & Pepper
Optional: Nutritional Yeast
I'm so excited to share this recipe with you- it's my latest triumph. I promise you, anyone you give this to would swear it was laden with full fat cream and breadcrumbs. Quite the contrary, this dish is fabulous for your heart – filled to the brim with healthy monounsaturated fats, magnesium and iron. It doesn't skimp on flavour either, packed with shallots, garlic and toasted pine nuts for loads of punch. It's perfect with steak or fish and ideal with a big roast.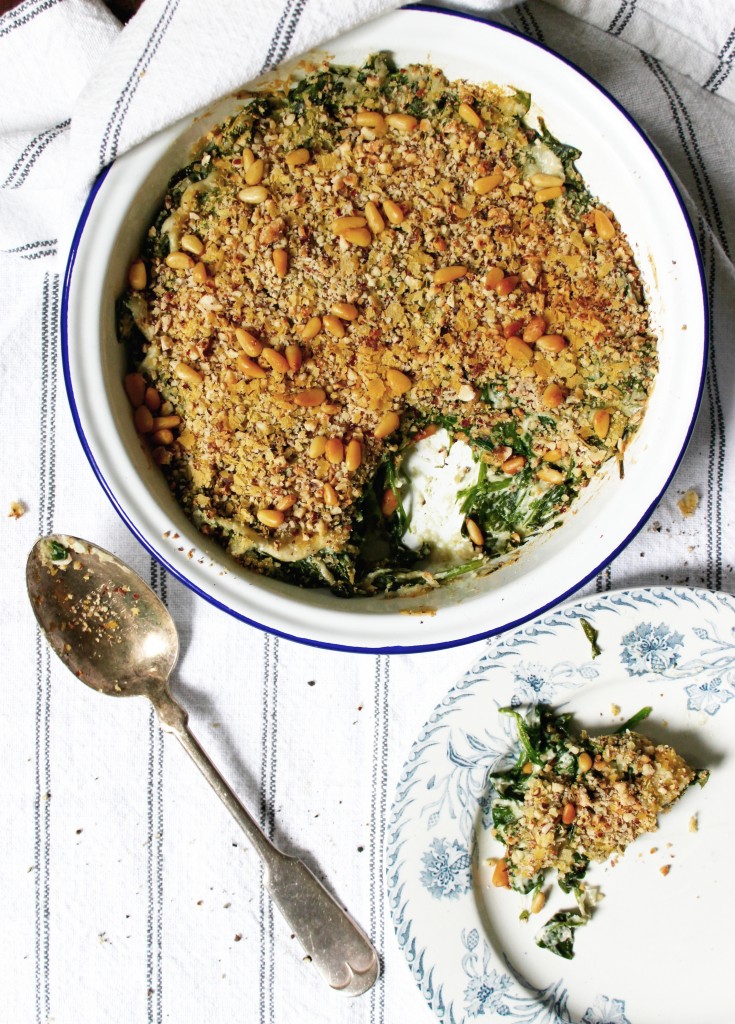 Soak the cashews in the fridge overnight.
Preheat the oven to 180'C. Drain the cashews and rinse them, then add them to your food processor with the water, salt, pepper and garlic. Blend until completely smooth, then set aside.
Add the olive oil to a saucepan on medium heat. Add in the onions and let them sweat for a few minutes. Then add in the minced garlic. Cook until the onions are soft.
Add in the spinach and toss regularly, just until the spinach is wilted.
Take the pan off the heat and stir in almost all of the cashew cream, keeping back about a tablespoon.
Transfer the mixture to you're baking tin.
Add the hazelnuts to your food processor and blend until crumbly.
Spoon the last tablespoon of cashew cream over the top of the spinach. If using, sprinkle the nutritional yeast over it and then sprinkle the hazelnut crumbs and the pine nuts over the top.  Bake at 180'C for about 15 minutes, until the nuts are golden and crisp. Serve hot.