Flourless Chocolate Cookies
Makes 9-12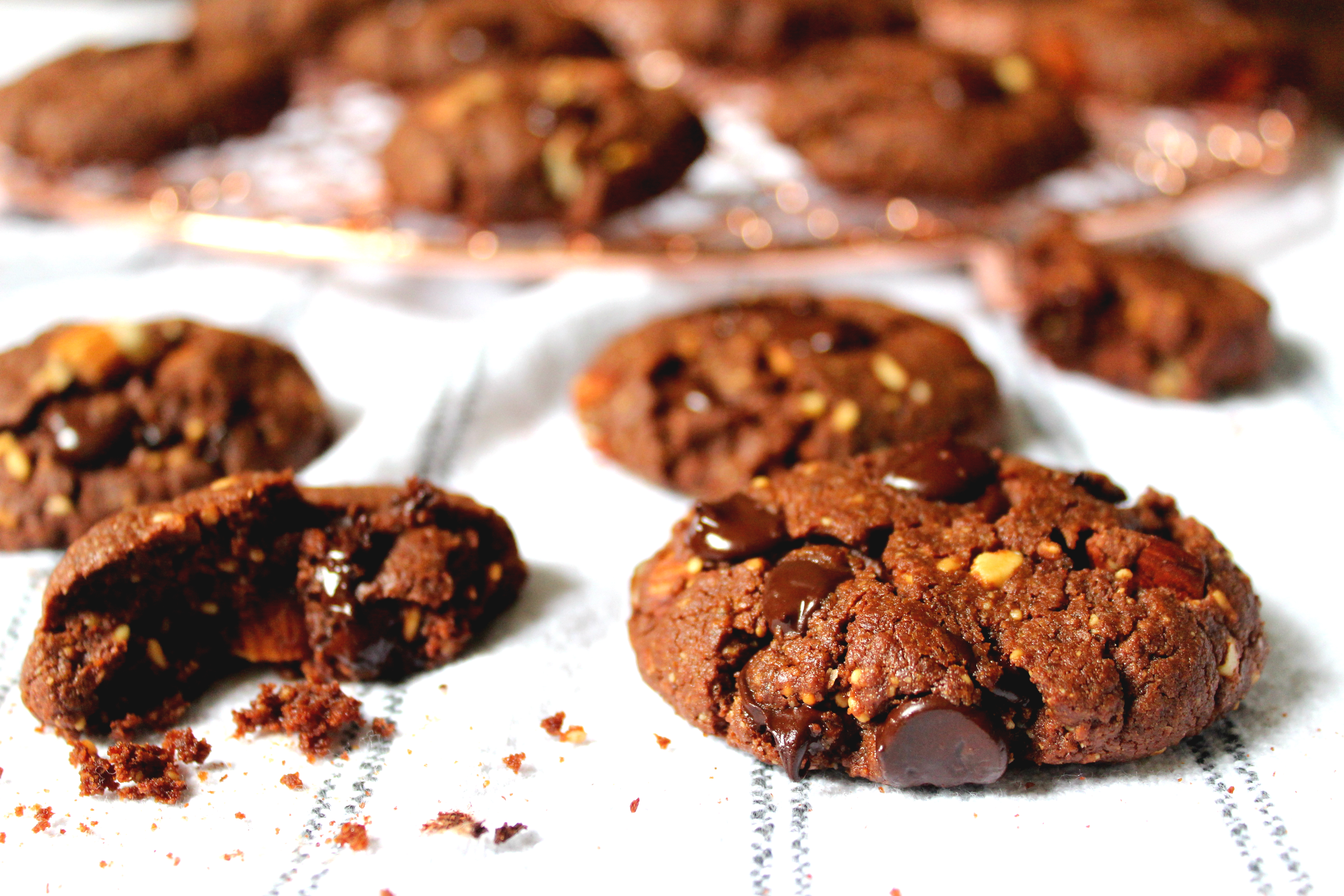 Ingredients
100g of Coconut Sugar
250g of Almond or Cashew Butter
1 Teaspoon of Vanilla Essence
1 Tablespoon of Ground Flaxseed + 3 Tablespoons of Water
25g of Cacao Powder
1 Teaspoon of Baking Powder
Pinch of Coarse Salt
50g of Dark Chocolate
These were a happy accident! I had the most intense brownie craving and started to make my Double Chocolate Brownies only to realise half way through that I didn't have the right ingredients. I'm not one to waste delicious batter so I tweaked it to what I had and the result was so delicious! I tested them a few times after, making a few little tweaks (and a trip to the shop!) and finally came up with these insane cookies. They're a must make!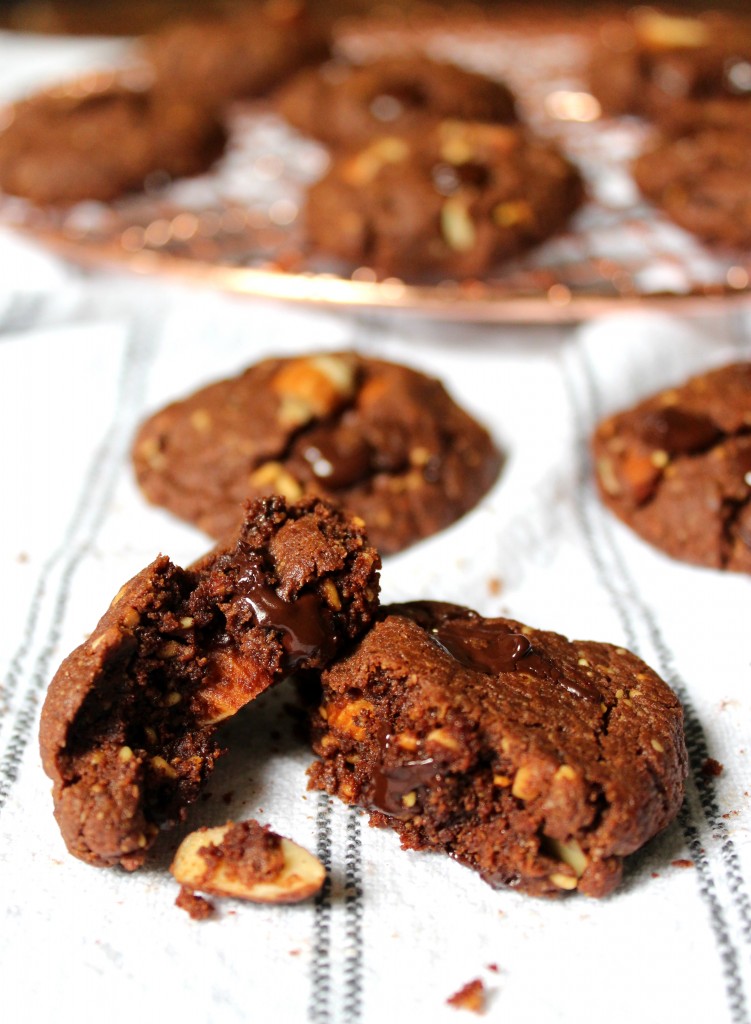 Preheat the oven to 170'C.
If using flax instead of egg, mix it with the water in a small bowl and set it aside until it's as thick as a raw egg. Combine the coconut sugar, nut butter and vanilla in a large bowl and mix well.
In a separate bowl, combine the cacao powder, salt and baking powder.
Mix the dry ingredients into the nut butter mixture until combined. Then whisk in the egg or flax.
Fold in the chocolate chips and then use your hands to roll the mixture into balls.
Line a baking sheet with parchment paper. Press the cookies into the tray using the palm of your hand and bake at 170'C for about 10 minutes.
Let them cool for a few minutes on a wire rack before eating.
SaveSave