Dark Chocolate Almond Tart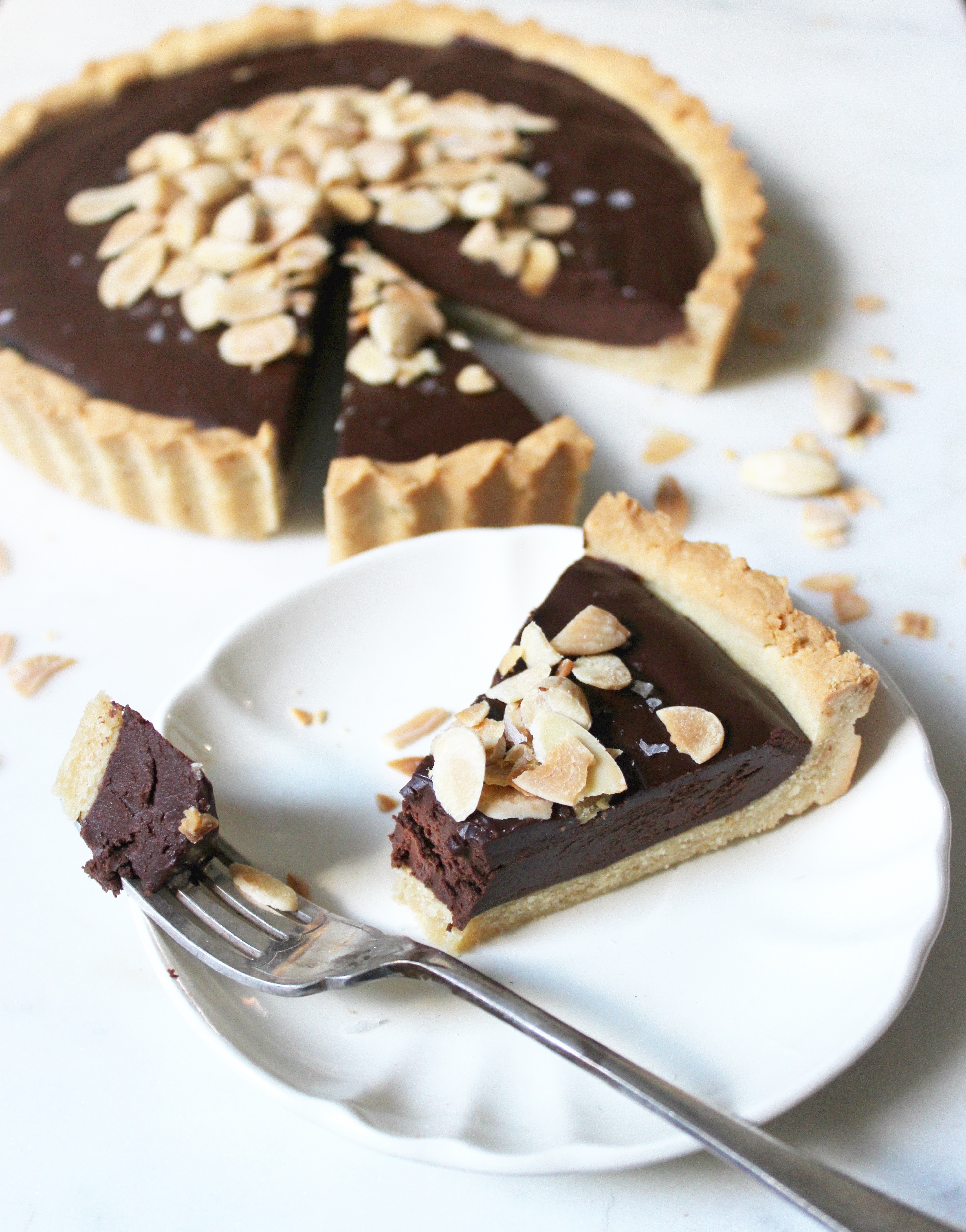 Ingredients
For the Crust:
200g of Ground Almonds (200g)
Pinch of Sea Salt
60ml of Melted Coconut Oil
30ml of Maple Syrup
For the Filling:
250ml of Coconut Cream ( from a chilled tin of full fat coconut milk)
200g of Dark Chocolate (Min 70%)
35g of Coconut Sugar
Pinch of Sea Salt
For the Topping:
35g of Flaked or Chopped Almonds
This Dark Chocolate Almond Tart is the tart to end all tarts. It's every chocoholic's dream and it's my go-to for all of our celebrations. The filling is so smooth and rich, it's absolute heaven with the crumbly crust.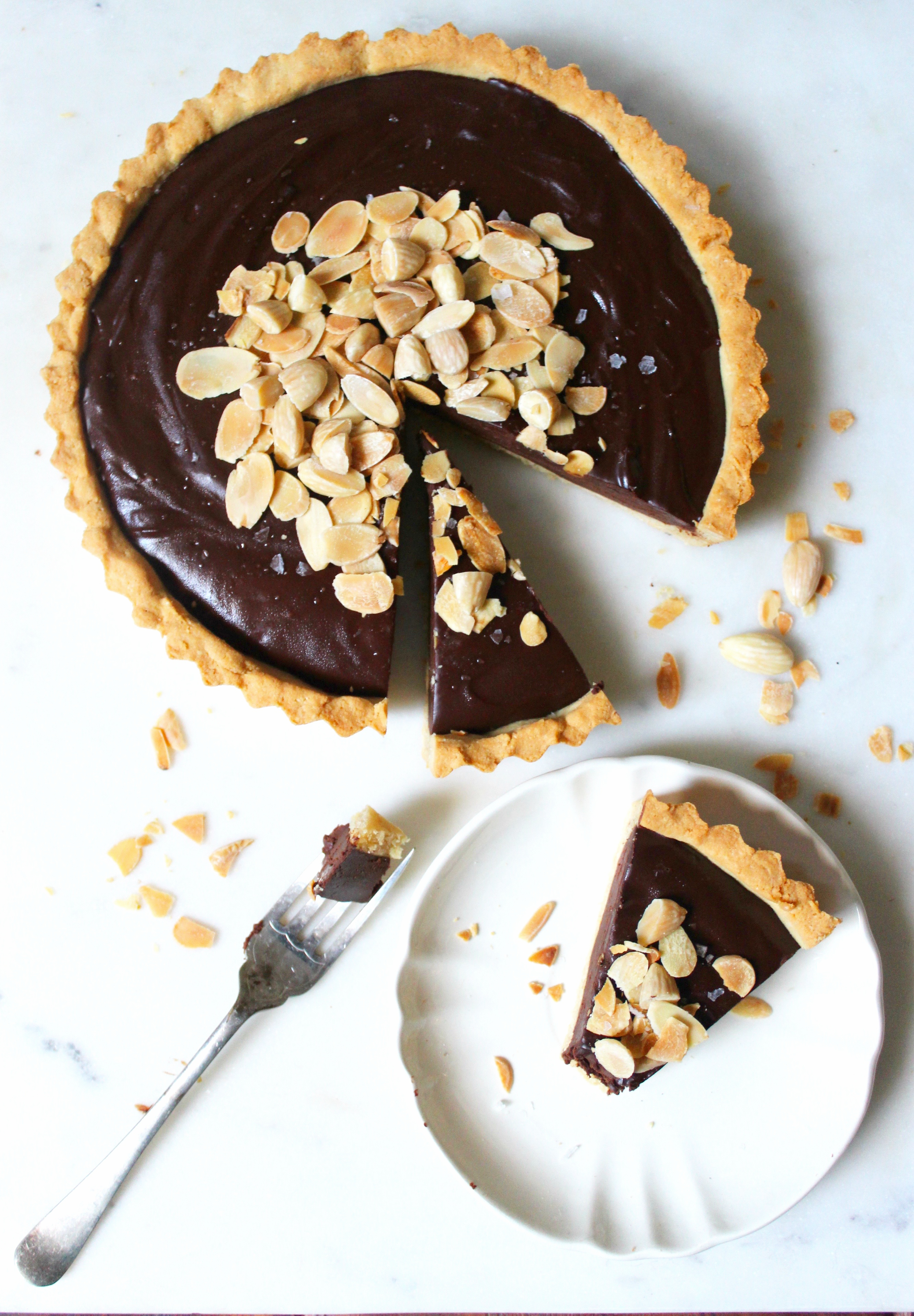 Preheat the oven to 180'C.
Combine all of the crust ingredients in a large bowl and mix well. It should be a crumbly mixture.
Grease an 8 inch tart tin with a little coconut oil. Press the crust mixture tightly into the tin and up the sides. Bake at 180'C for about 15 minutes, until lightly golden. Don't worry if it puffs up a little, it will fall as it cools.
Leave the crust to cool. Spread the flaked almonds out on a baking sheet and bake at 180'C for 12-15 minutes until golden.
Scoop the coconut cream from a chilled can of coconut milk (keep the water for something else). Add all of the filling ingredients to a large saucepan on medium-low heat. Whisk until melted. You will have an irresistible thick, glossy mixture.
Pour the filling into the cooled crust.
Pop it in the fridge for 1-2 hours to set.
When the tart is set, decorate with flaked almonds and serve.
SaveSave
SaveSave
SaveSave
SaveSave