Roast Aubergine Cakes
Makes 6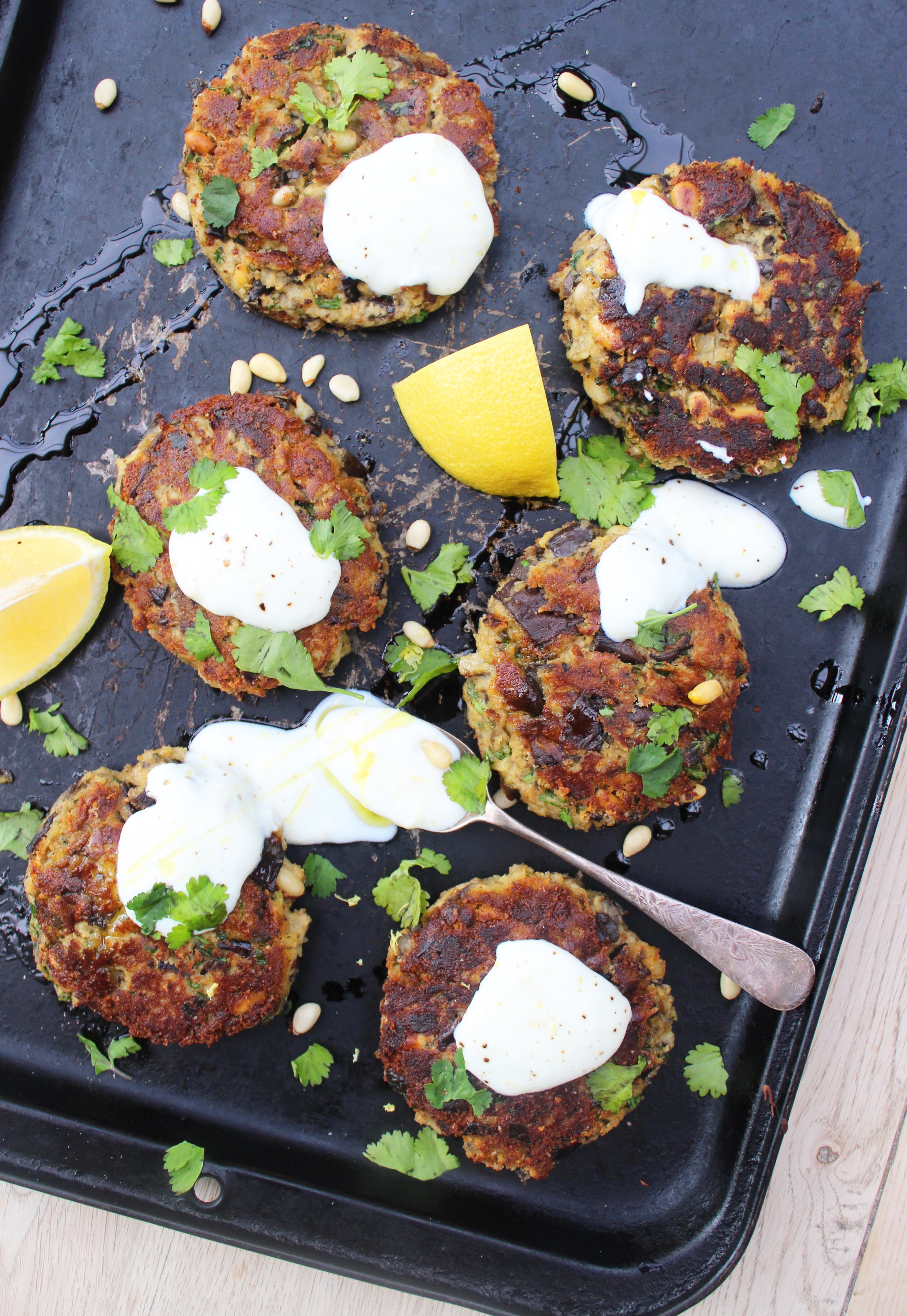 Ingredients
2 Aubergines (approx 600g)
3 Tablespoons of Olive Oil
3 Cloves of Garlic
1 Teaspoon of Cumin
1 Teaspoon of Paprika
1/4 Teaspoon of Cinnamon
10g Chopped Coriander
1 Tablespoon of Tahini
3/4 Cups of Ground Almonds (90g)
1/4 Cup of Pine Nuts (35g)
For the Lemon Yoghurt:
3/4 Cup of Coconut Yoghurt or Greek Yoghurt (180g)
2 Tablespoons of Olive Oil
Juice and Zest of 1 Lemon
2 Cloves of Garlic, Minced
Coarse Salt & Pepper
 These roast aubergine cakes are so summery and perfect for lunch or dinner outside when it gets a little warmer. Aubergines have the most gorgeous texture and they taste incredible paired with loads of middle eastern spices. You can roast the aubergines ahead of time but serve the cakes hot straight from the pan.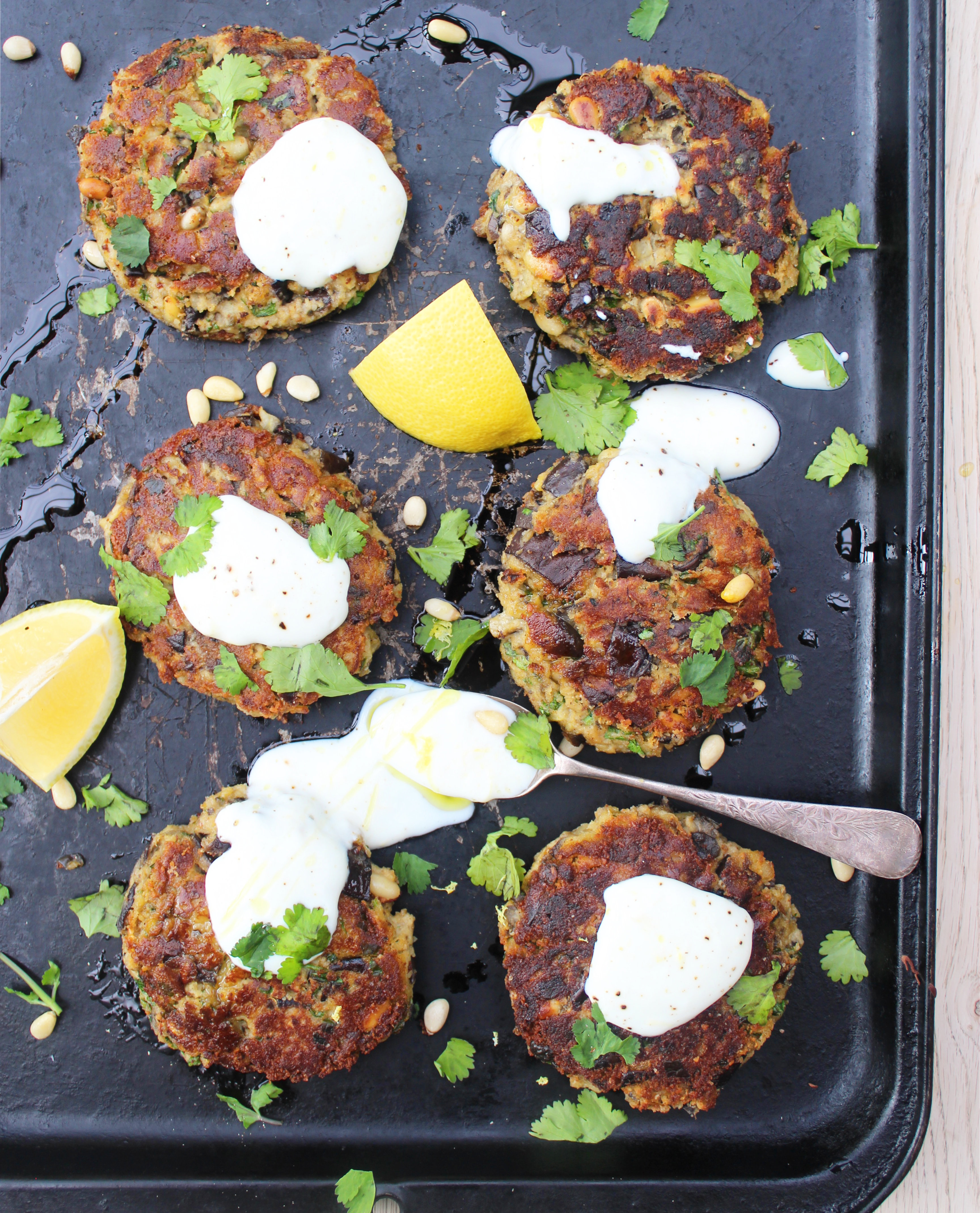 Preheat the onion to 180'C.
Cut the aubergine into cubes. Add the cubes to a large roasting tray and drizzle on 2 tablespoons of olive oil. Sprinkle with a good pinch of coarse salt and pepper and toss. Add the garlic cloves in too, skin on.
Roast at 180'C for about 20-25 minutes, until soft.
Add the roasted aubergine to your food processor and squeeze the garlic from it's skin before adding it in too. Add in the spices, herbs, tahini and ground almonds and pulse, just until combined- you want it chunky, not a paste.
Stir the pine nuts into the mixture. Use damp hands to shape the mixture into patties.
Pop a pan on medium-high heat and add in another tablespoon of olive oil.
Cook for a few minutes on each side, until crisp and browned.
Combine all of the yoghurt ingredients and serve dolloped over the aubergine cakes.