Hazelnut & Cranberry Chia Crackers
Makes 15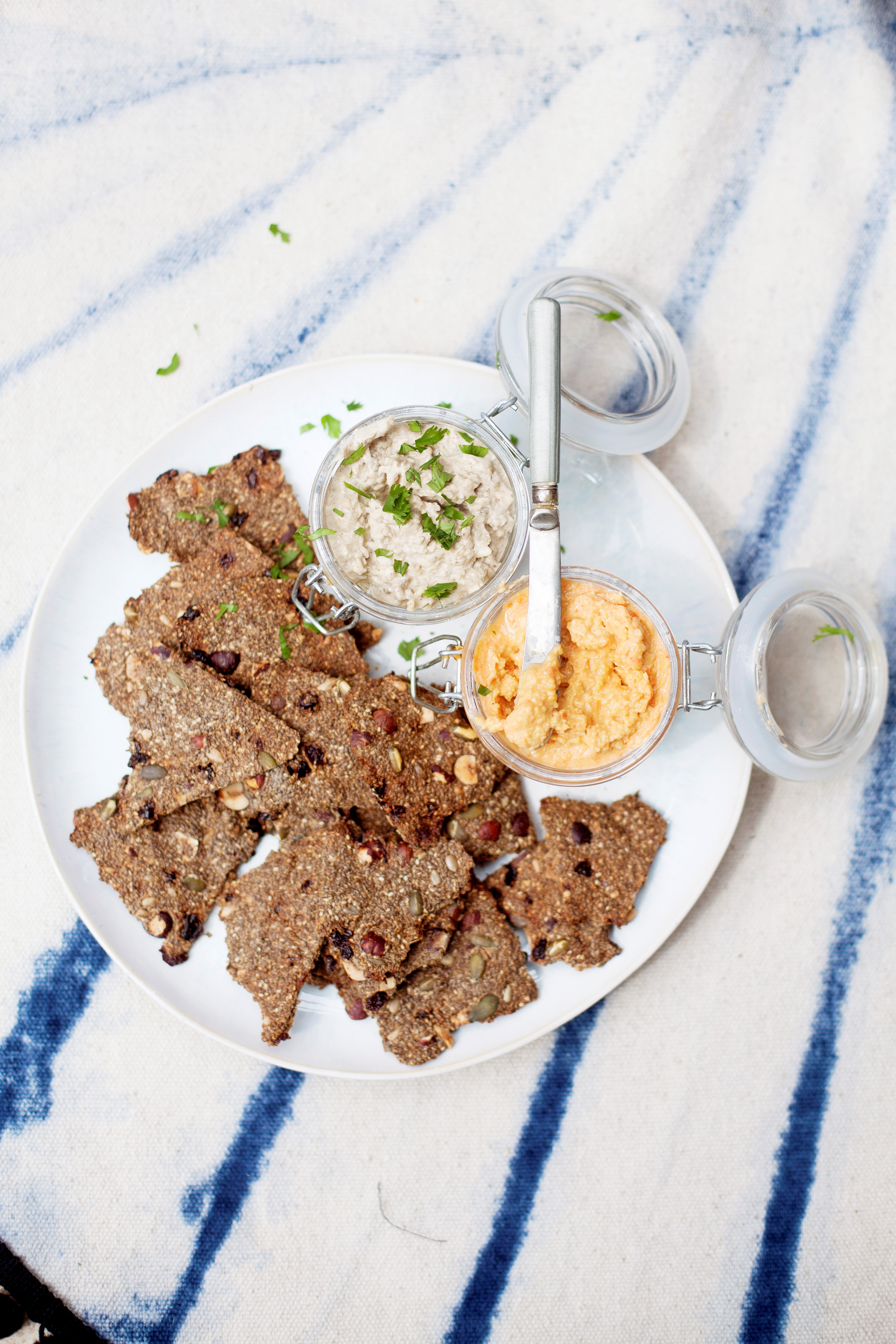 Ingredients
1/4 Cup of Hazelnuts (35g)
1/2 Cup of Ground Chia Seeds (75g)
1/2 Cup of Whole Chia Seeds (95g)
1/4 Cup of Other Seeds (35g), Sunflower, Sesame etc
1/4 Cup of Dried Cranberries (35g)
Coarse Salt
1 Cup of Water (250ml)
These are my latest obsession, once you crack them (pun intended!) you'll be hooked too. The key is to roll them super thin- do them in two batches if your tray isn't large enough. The mixture itself takes seconds to prepare and after the first time you'll be a pro at the rolling. They go with everything and are bursting with brain boosting omega 3's. I'v been making them so much lately, they're just the perfect healthy alternative to processed or sugary crackers. The combination of toasted hazelnuts and chewy, slightly sweet cranberries is just perfection. Serve them with hummus, soup or just munch on them as they are!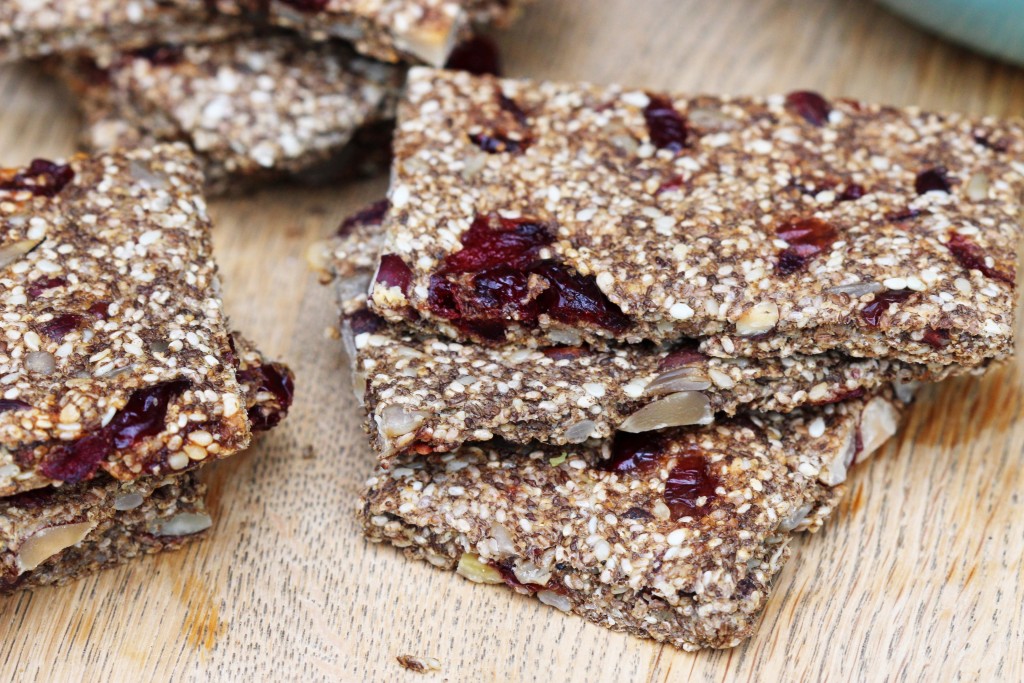 Preheat the oven to 160'C.
Roughly chop your hazelnuts-  don't chop them too fine, you want them to be generally in quarters rather than small bits. Add them to the bowl with the ground  and whole chia seeds, other seeds and dried cranberries.
Sprinkle in a pinch of coarse salt and mix everything together. Pour in the water and mix really well, then leave it to sit for about five minutes to allow the chia to swell, stir once in the middle.
Line a baking tray with greaseproof paper. Spread the mixture out and then place another sheet on top. Use a rolling pin to roll it into a very thin layer as big as your tray will allow . Then peel off the top sheet of paper.
Bake at 160'C for about 30 minutes. Take the sheet of crackers out and use a spatula to carefully flip it over.  Pop it back in the oven for another 30 minutes or until crisp.
Leave to cool and crisp further on a wire rack and then snap or cut into crackers. Store in an airtight container at room temperature.
 * Gorgeous feature pic by Naomi Gaffey