Rosemary & Sea Salt Sweet Potato Crisps
Serves 2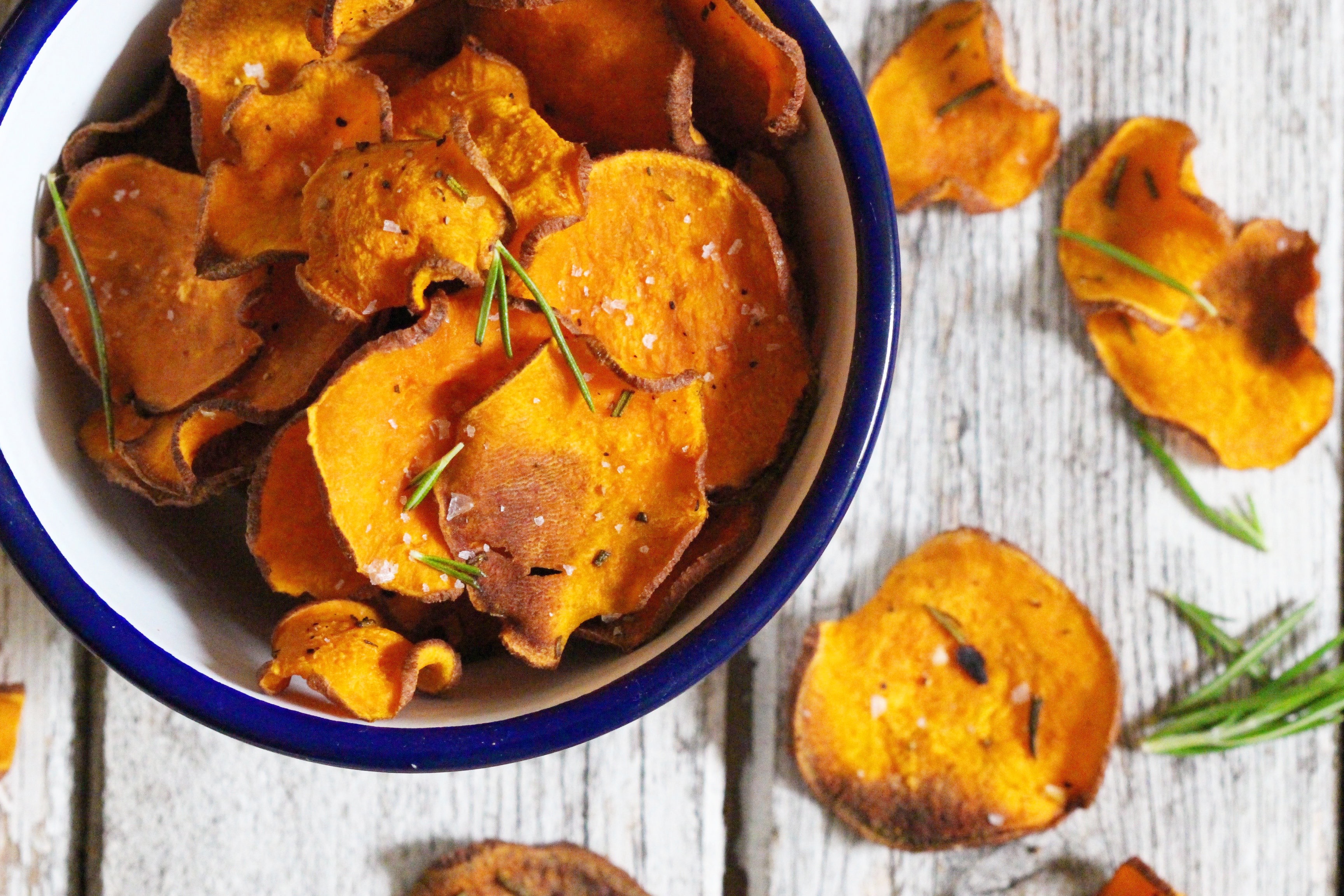 Ingredients
400g of Sweet Potatoes
1 Tablespoon of Olive Oil
5g of Fresh Rosemary
Coarse Salt
These are seriously delicious and if you have a mandolin or a really sharp knife, they're super simple too. The combination of crispy rosemary and sea salt is finger licking good and each crisp has so much flavour. They need to be served pretty quickly after making in order for them to be properly crisp (they should stay crisp for a few hours) but they're still absolutely delicious when they soften and if you're anything like me they won't last a few hours anyway!
Preheat the oven to 190'C.
Wash and dry the sweet potatoes and then use a mandolin grater to slice the potatoes into even, very thin discs. If you don't have a mandolin, use a very sharp knife to carefully slice them as thin as possible.
Add them to a large bowl with about a tablespoon of olive oil and good pinch of sea salt. Finely chop the rosemary leaves and add them in, tossing everything well.
Line 2 baking sheets with parchment paper and lay the discs out, try not to have any overlapping but you can pack them very tightly as they shrink as they cook.
Bake at 190'C for 15 minutes, then take them out and flip each one. Pop them back in the oven for 5-10 minutes until the edges have started to crinkle and curl up. Set them on a wire rack for a few minutes to cool and crisp up fully then serve right away. If keeping for a few hours, leave them on the rack until serving.