Spicy Vegetable Noodle Salad
Serves 2 as a main, 4 as a side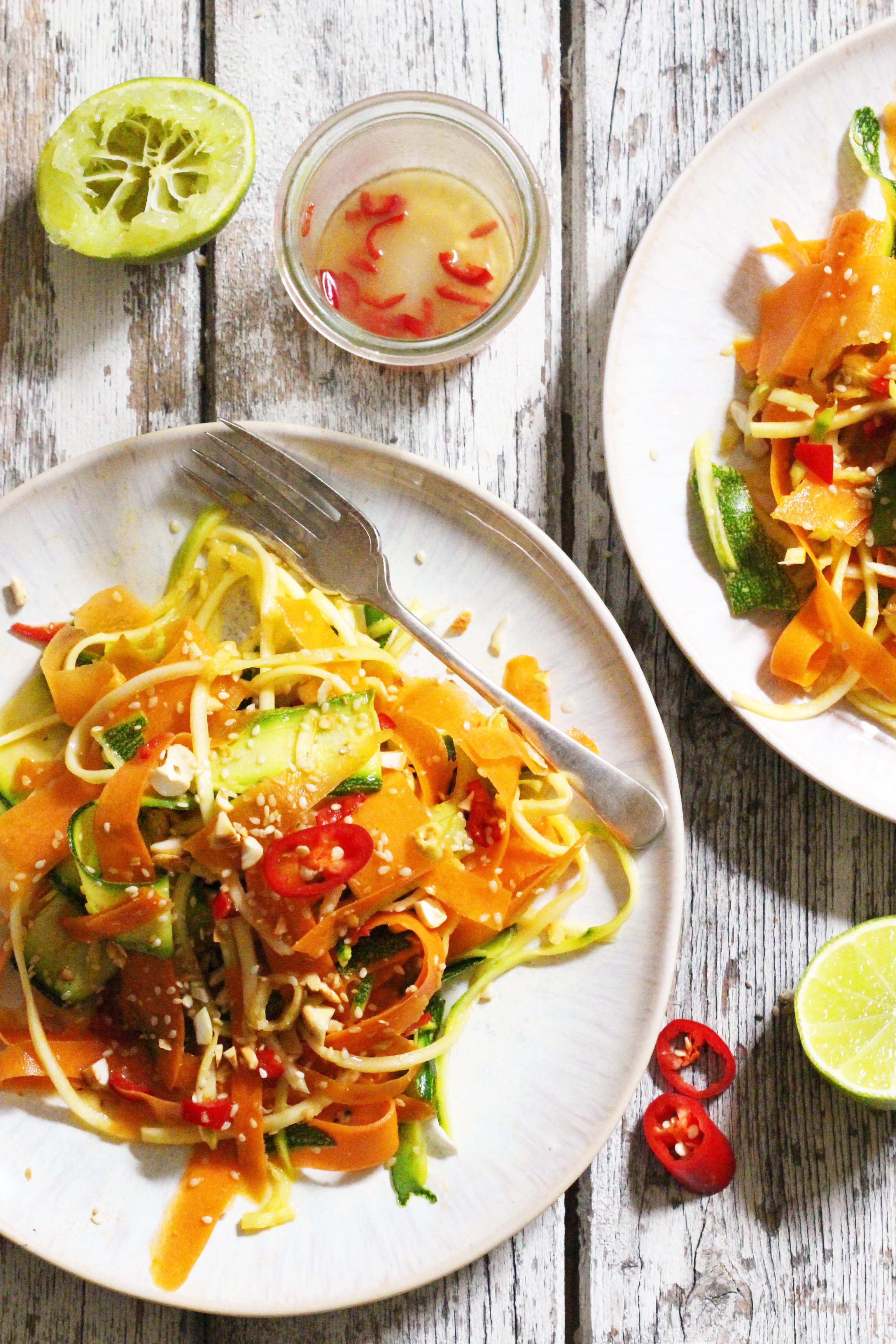 Ingredients
2 Medium Carrots
2 Medium Courgettes
30g of Cashews
2 Tablespoons of Sesame Seeds
For the Dressing:
2 Tablespoons of Sesame Oil
Juice of 1/2 Lime
1 Tablespoon of Apple Cider Vinegar
1 Teaspoon of Honey or Maple Syrup
1/2 Large Red Chili
To me, this is the perfect salad- it's got loads of different textures going on, a simple dressing with loads of bite and you can whip it up in five minutes. If you don't have a spiralizer, don't panic. You can peel all of  the courgette instead, but if you do have one it's worth the little extra effort. Have it for lunch or bulk it up with some chicken or fish for dinner.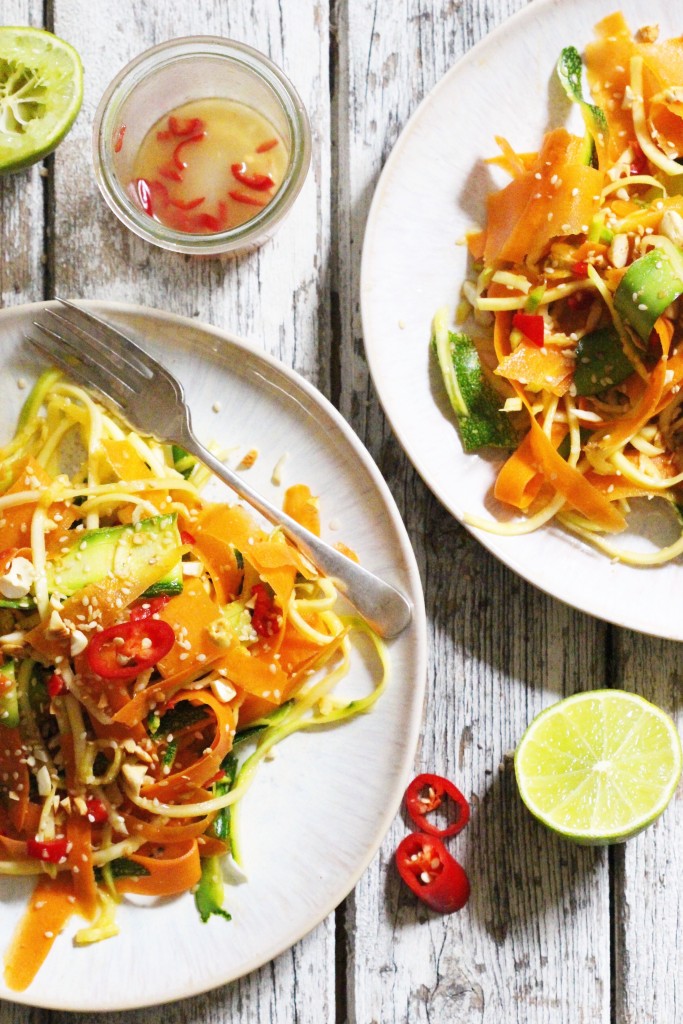 Peel the carrots. Once the outer skin has been removed, use the peeler to peel the carrots into ribbons. Peel some ribbons from your courgette too, then spiralise the remaining courgette so that you have two different textures.
Finely chop the cashews and add them to a pan on medium heat with the sesame seeds. Toast for a few minutes until golden.
Finely chop the chili and add it to a bowl or jar with all of the other dressing ingredients and mix well.
Add half of the toasted cashews and sesames to the vegetables and toss well with the dressing. Plate the salad and sprinkle on remaining cashews and sesame seeds.