Kale & Chickpea Stew
Serves 4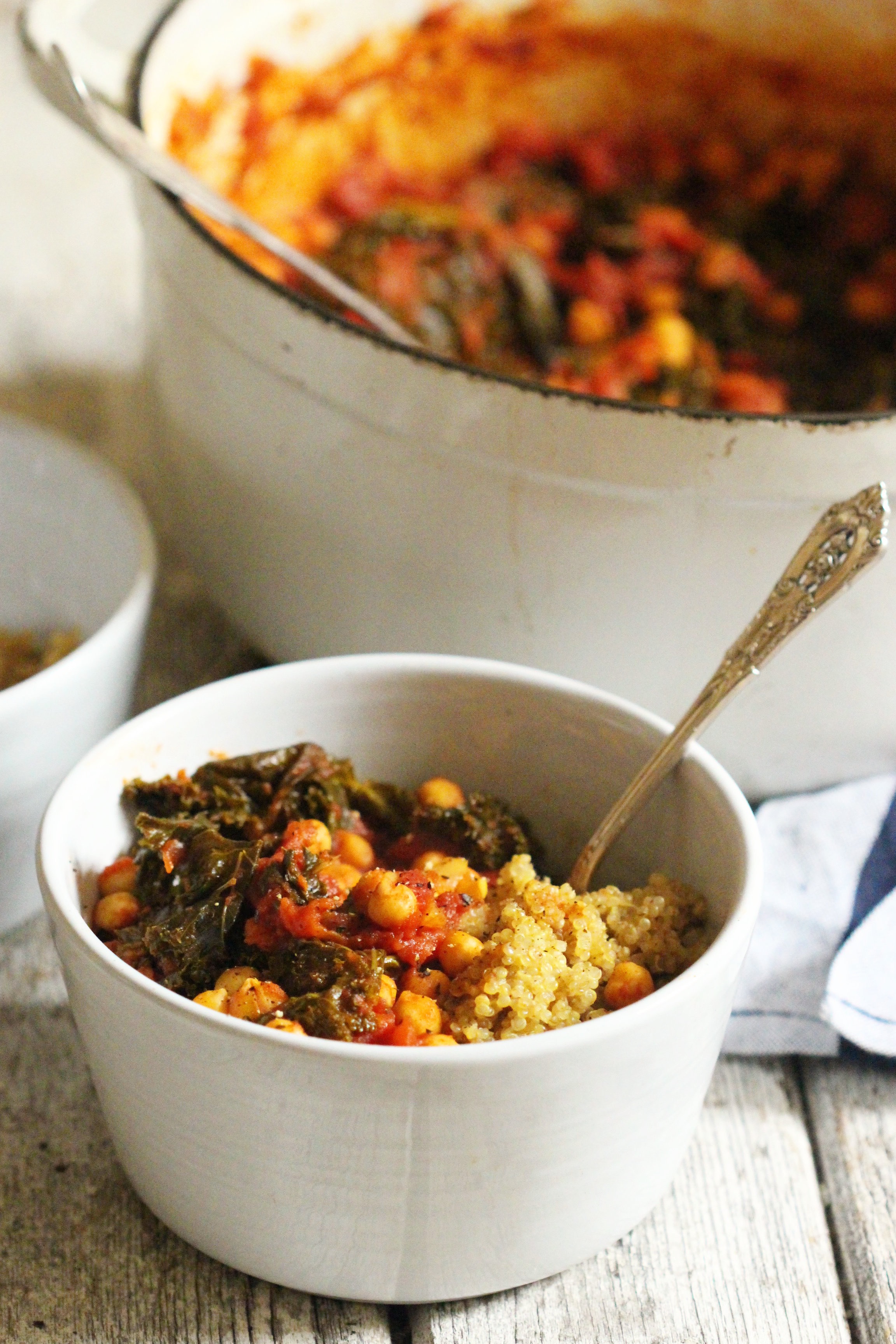 Ingredients
2 Tablespoons of Coconut Oil
1 Teaspoon of Ground Cumin
1 & 1/2 Teaspoons of Paprika
1/2 Teaspoon of Garam Masala
1/4 Teaspoon of Cinnamon
Thumb Size Piece of Fresh Ginger
1 Onion or 3 Large Spring Onions, Diced
2 Cloves of Garlic, Minced
200g of Kale
2 Tins of Chickpeas
2 Cans of Chopped Tomatoes
Optional: Stock
This is the perfect thing as the evenings get colder and more wintery. Warming and moreishly comforting, it's just what you need. I like to serve it with some quinoa but it's delicious on it's own too. The prep only takes a few minutes and then you can leave it simmering away while you change into your jammies!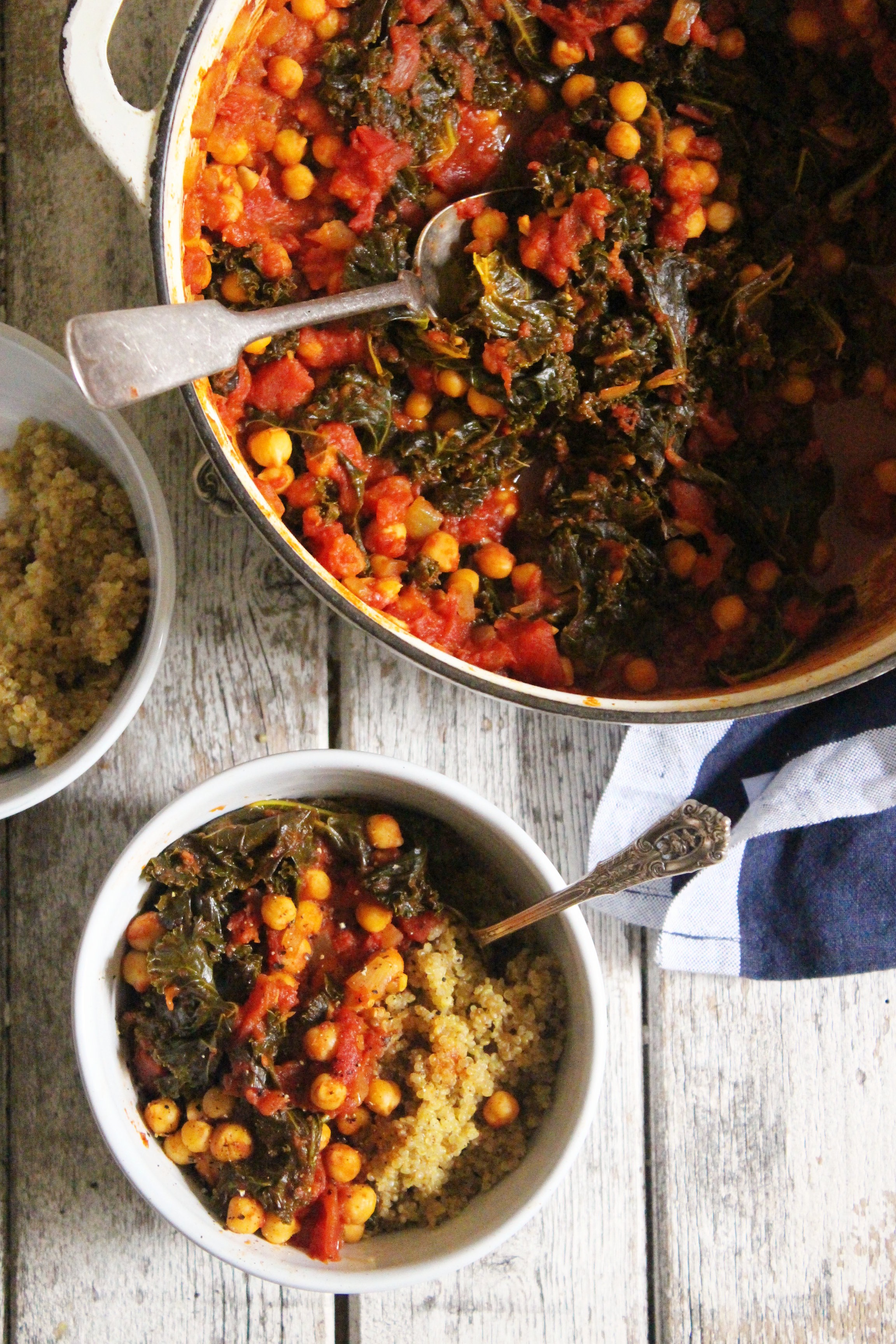 Heat the coconut oil in a pot on medium/high heat. Add the spices when the oil is nice and hot, the spices should sizzle. Add in the diced onion and toss it around to coat it in the spices. Cook for a few minutes until the onions start to soften.
Next, peel and grate the ginger and mince the garlic. Add them to the pot and toss well. Let it cook for a minute or two while you remove the kale stalks. Add the kale leaves to the pot with the drained chickpeas and toss everything well.
When the kale is bright green and starting to wilt, add in the chopped tomatoes. Stir everything and let it come to a simmer. Pop the lid on and leave it to simmer for about 20 minutes, then let it cook with the lid off for ten minutes before serving, you can add a dash of stock if it get's a little dry.
SaveSave
SaveSave