Apple & Rosemary Tart
Makes 1 Tart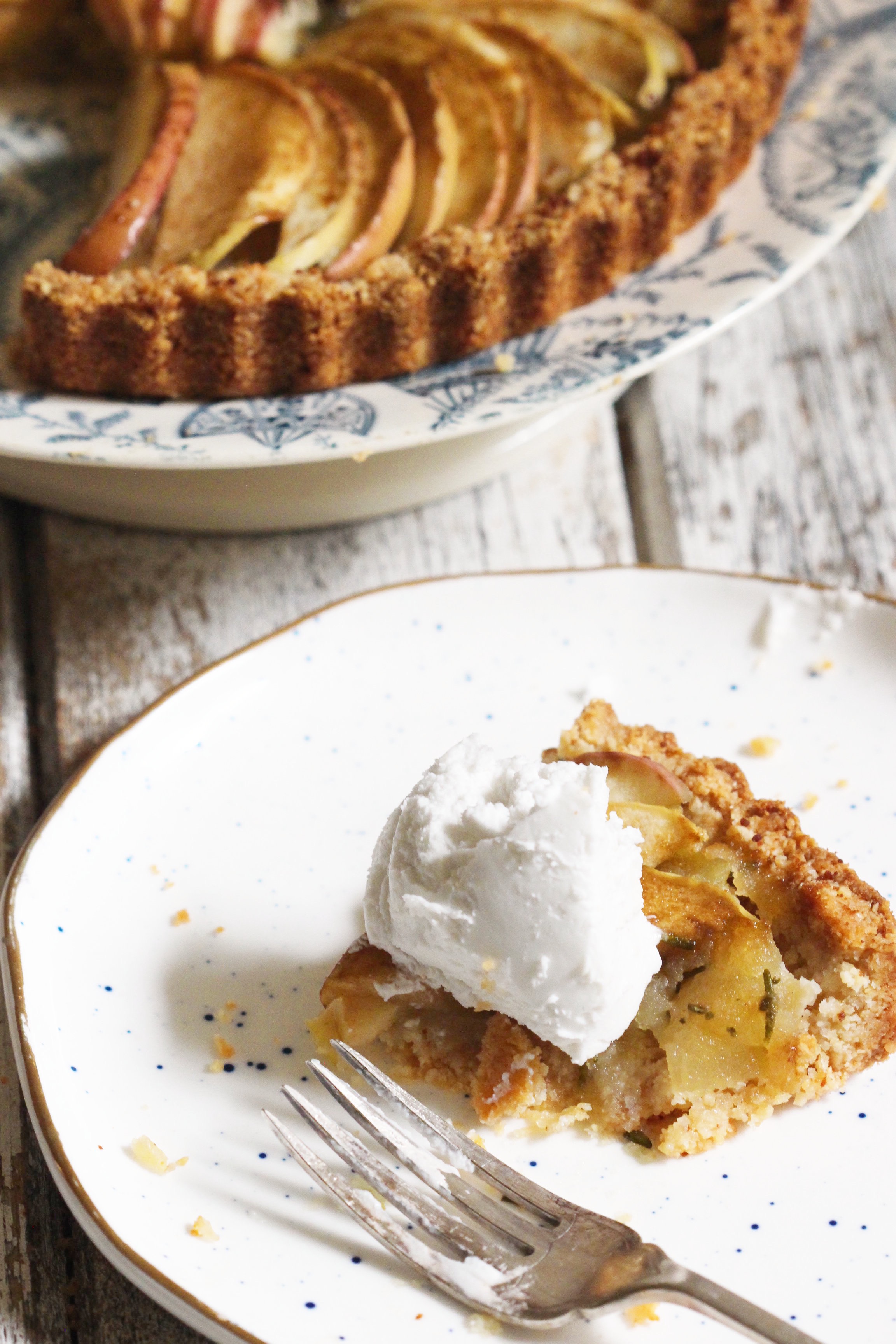 Ingredients
For the Crust:
2 Cups of Ground Almonds (240g)
2 Tablespoons of Melted Coconut Oil
2 Tablespoons of Maple Syrup
Pinch of Coarse Salt
For the Filling:
3 Pink Lady Apples
80ml of Water
5g of Fresh Rosemary
For the Top:
2 Pink Lady Apples
1 Tablespoon of Coconut Sugar
I first had apple and rosemary together in an amazing Michelin star restaurant in France. It was an incredible meal from start to finish but the apple and rosemary galette to finish was unforgettable. For my version, the crust is simple and light and lets this gorgeous flavour combination do the talking. Apples are breaking branches at the moment so I've used ones straight from the tree in my mom's garden, no better way to use them up!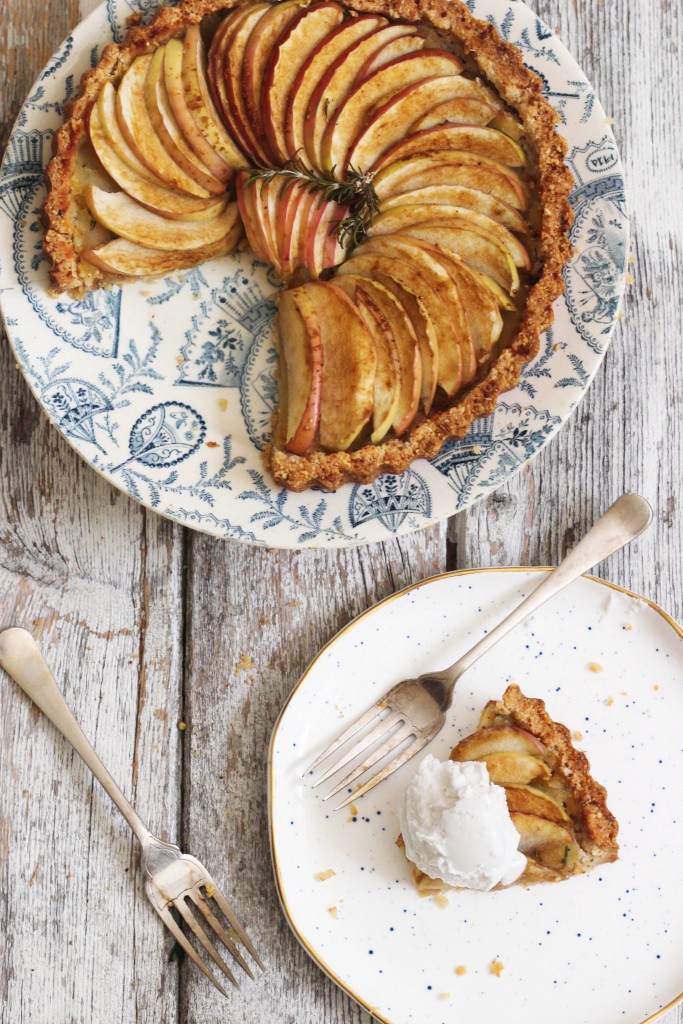 Preheat the oven to 180'C. Combine all of the crust ingredients and mix well until you have a crumbly mixture. Grease your spring form pan with a little coconut oil and then press the crust mixture very firmly into the bottom of the pan and up the sides. Bake at 180'C for about 10 minutes just until lightly golden.
While that's baking, peel and cube three apples and add them to a medium sauce pan with the water. Finely chop the rosemary leaves and add them in to. Stir and then pop the lid on and leave it to simmer for about 15 minutes. Take a peak and mash it with a fork a few times in between.
Take the crust out and let it cool slightly. Spread the filling out evenly. Thinly slice the other two apples and arrange them on top. Sprinkle with the coconut sugar and pop in the oven at 180'C for about 35 minutes, just until the apple is starting to crinkle.