Cauliflower & Ginger Soup
Serves 4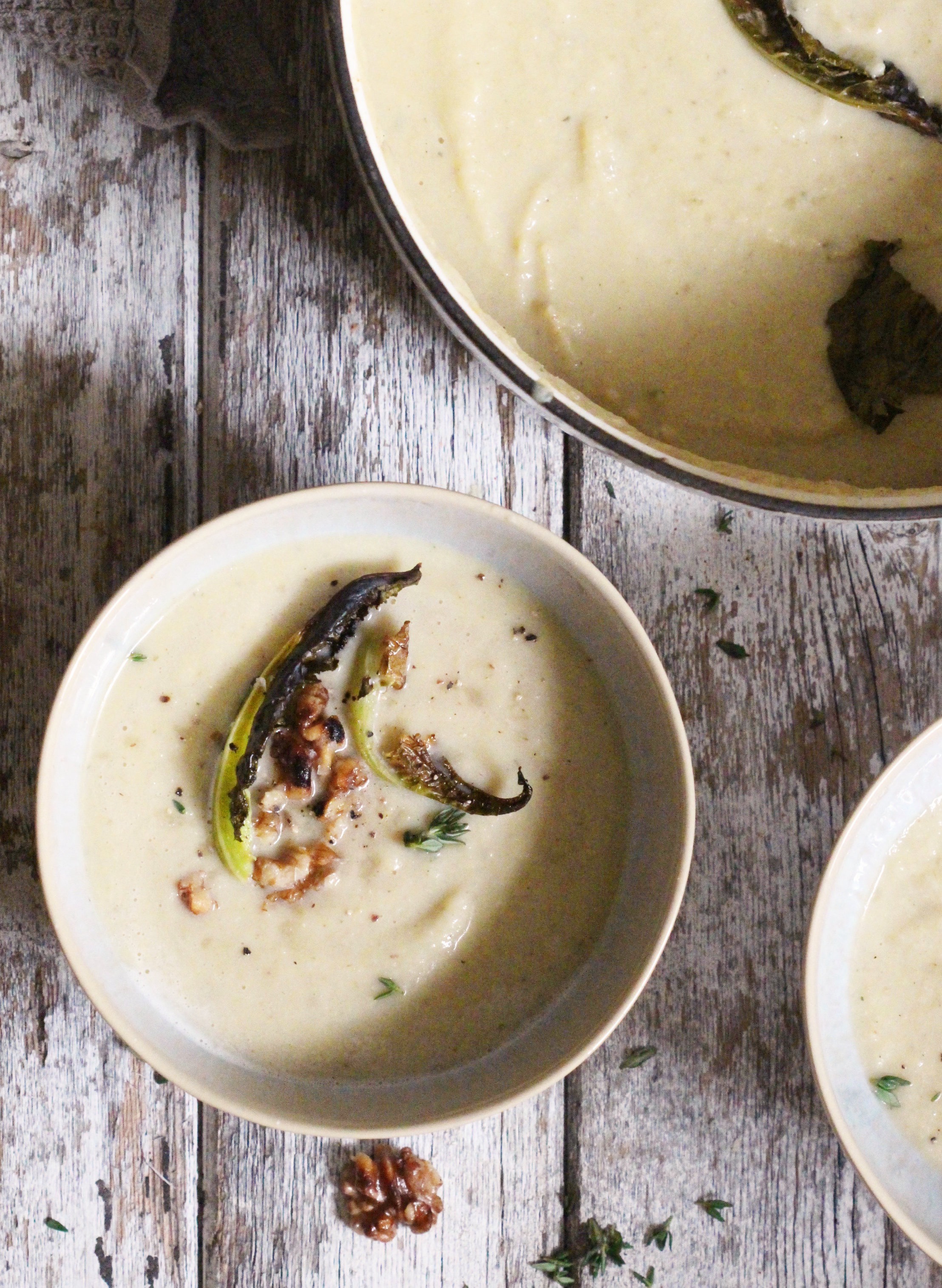 Ingredients
1 Large Cauliflower (approx 1kg)
3 Cloves of Garlic
Thumbsize Piece of Fresh Ginger (approx 15g)
1 White Onion
Handful of Fresh Thyme
900ml of Vegetable Stock
150-200ml of Coconut Milk
Coarse Salt & Pepper
Olive Oil
To Serve:
This soup is so comforting. The thyme and fresh ginger perfectly season the creamy cauliflower and it's gorgeously smooth from the silky coconut milk. Keep some of the outer leaves for roasting, they make the best crispy topping alongside the toasted walnuts.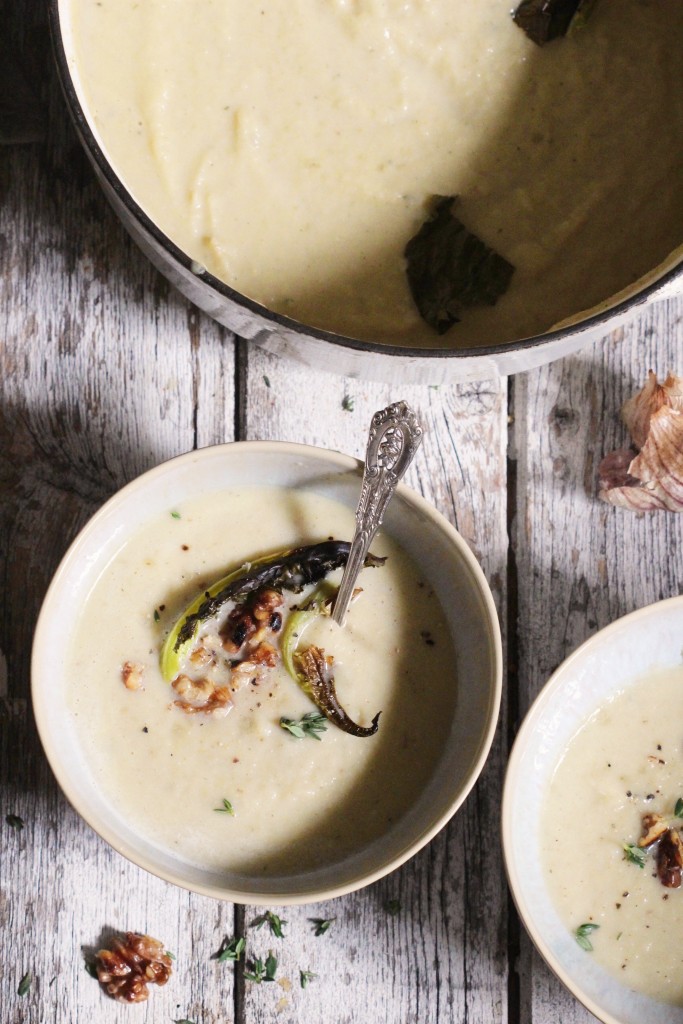 Preheat oven to 200'C. Wash the cauliflower and chop it into small florets. Lay them out on a baking tray with a few of the outer leaves and the garlic cloves, still in their skins. Drizzle a little olive oil all over and sprinkle with a pinch of coarse salt and pepper. Roast for 35 minutes until the cauliflower is starting to crisp.
Dice the onion and peel and grate the ginger. Add a tablespoon of olive oil to a large pot followed by the onion and ginger. Pinch the thyme leaves from their stalks and add them in too, tossing everything together. Cook for a few minutes until the onion is soft.
Add the roasted cauliflower to the pot and squeeze the roasted garlic from its' skin into the pot. Toss everything and add a little more salt and pepper. Pour in the stock and let it all come to a simmer. Simmer for about 5 minutes, then liquidize until smooth. Stir in the coconut milk.
Toast some walnuts in a pan on medium heat. Serve the soup with the walnuts sprinkled on top with some crispy cauliflower leaves.