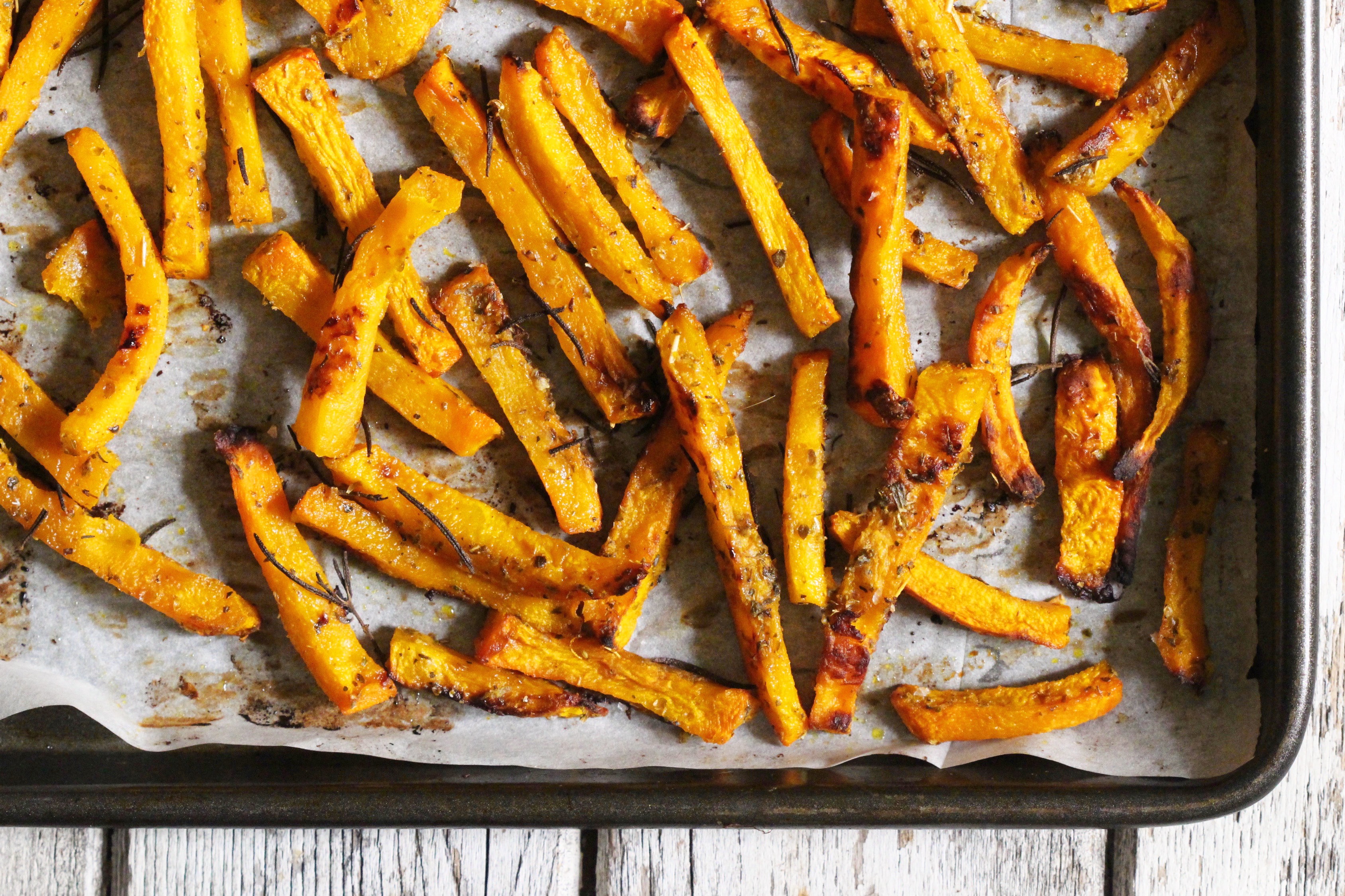 Ingredients
1 Medium Pumpkin (approx 1.5kg)
1/2 Teaspoon of Garlic Powder
1 Teaspoon of Dried Oregano
Melted Coconut Oil or Olive Oil
Coarse Salt
2 Sprigs of Rosemary
Pumpkin is definitely one of my favourite vegetables, I get so excited when they start appearing in shops after summer. I adore it in soups, like this Pumpkin & Butternut Squash Soup, and curries but pumpkin makes such a gorgeous side too. It's quite soft, so these aren't as crisp as regular fries and are more of a fork job, but they're so delicious and go with anything.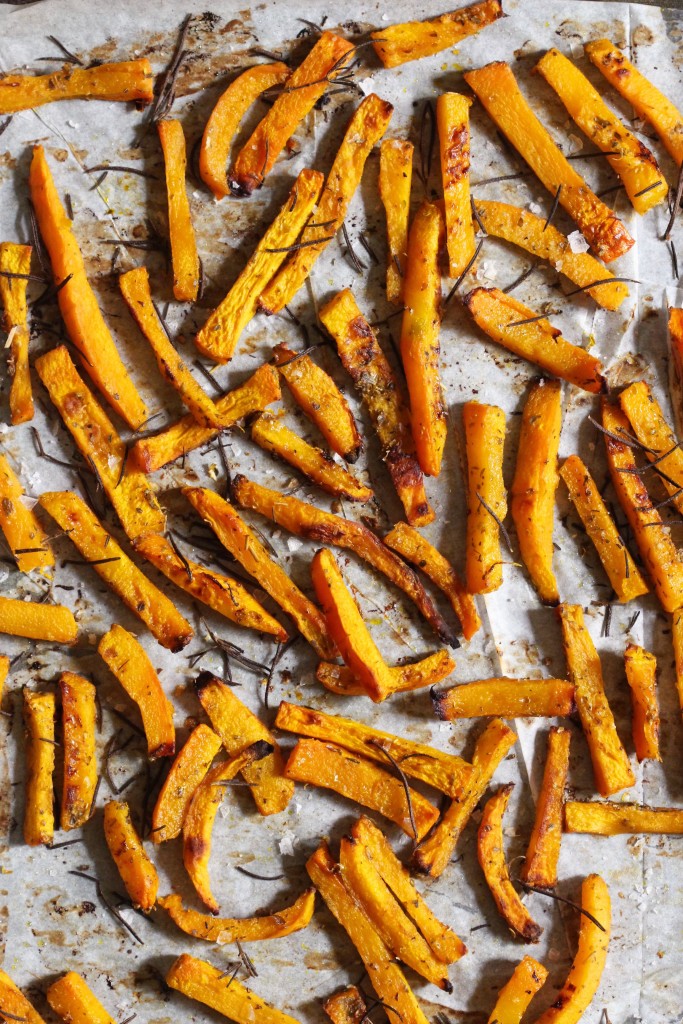 Preheat the oven to 200'C. Cut your pumpkin in half and scoops out the seeds and threads. Chop it into manageable size chunks and then cut or peel off the skin.
Cut the flesh into fries and add them to a large bowl. While tossing the bowl with one hand, sprinkle in the garlic powder, oregano and salt with the other so that they are all coated evenly. Then drizzle in a little olive oil and toss well.
Spread the fries out on a baking tray lined with parchment paper. Roast at 200'C for 40-45 minutes until the fries are starting to crisp. Serve hot.