Mango Coconut Energy Balls
Makes 8-10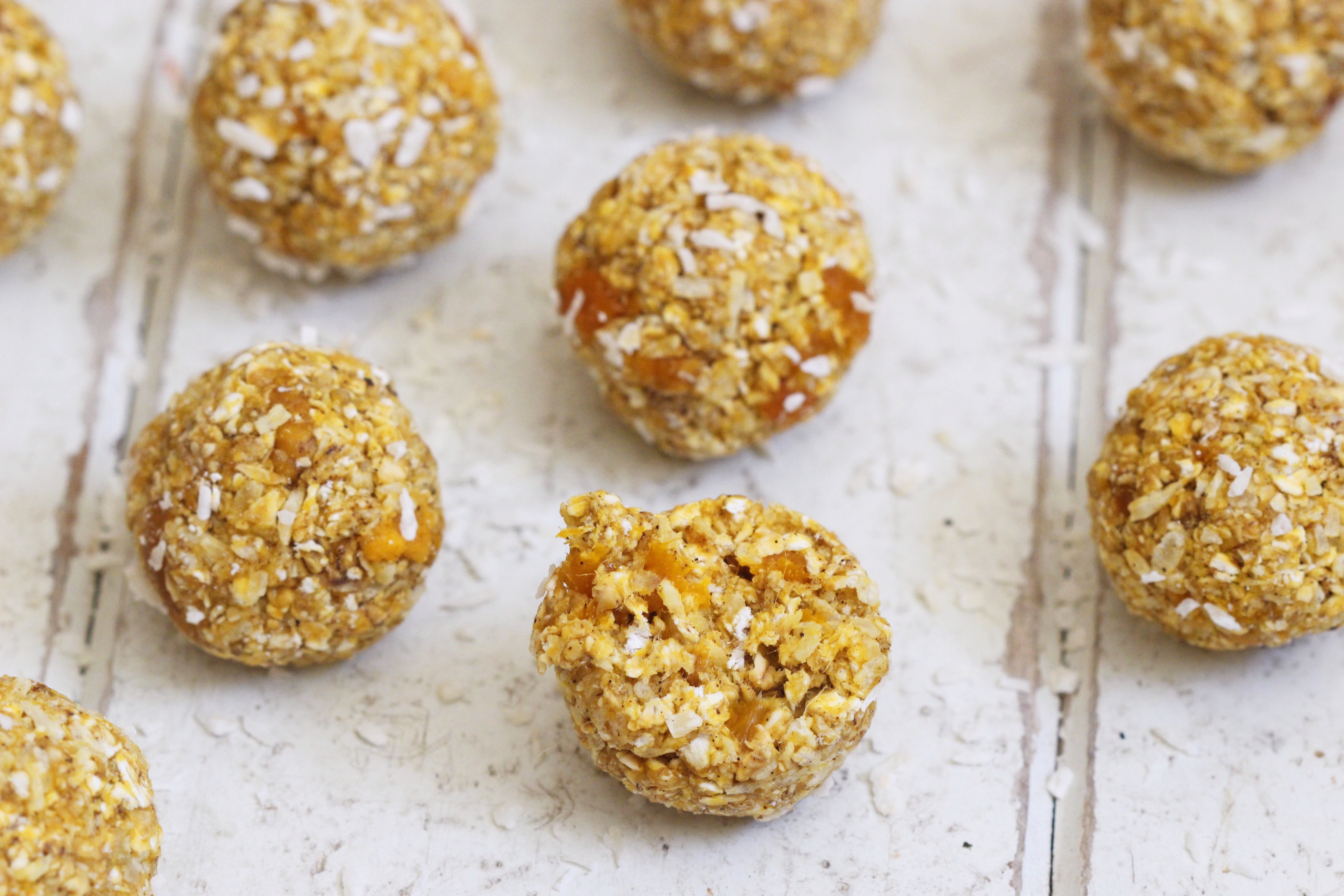 Ingredients
85g of Dried Mango
75g of Gluten Free Oats
35g of Desiccated Coconut
1/4 Teaspoon of Vanilla Powder or 1 Vanilla Pod
These are a great nut free alternative to the usual suspects. The tropical mango and coconut combo makes them gorgeously chewy and I toast the oats slightly at the beginning to bring out the flavour. They're perfect for a quick energy boost on the go or for bulking up lunch boxes, I store mine in a jar on the counter so a healthy snack is always in plain sight. They should keep for about 5 days.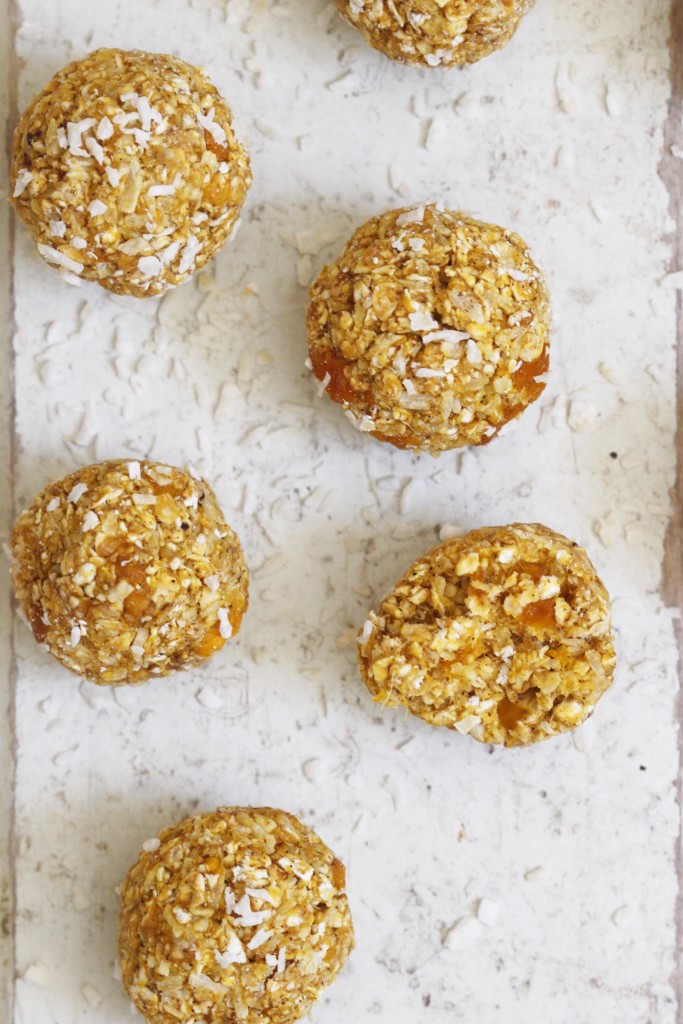 Preheat the oven to 180'C. Roughly chop the mango and add it a bowl. Pour boiling water over it and let it soak for 5-10 minutes.
Spread the oats out on a baking tray and bake for 8-10 minutes until lightly toasted and golden.
Drain the mango and add it to a food processor with the toated oats, vanilla powder and desiccated coconut. Blend on high until you have a sticky, crumbly paste.
Roll the mixture into balls and then roll them in a little more desiccated coconut, if desired.