Squash Buckwheat Risotto
Serves 4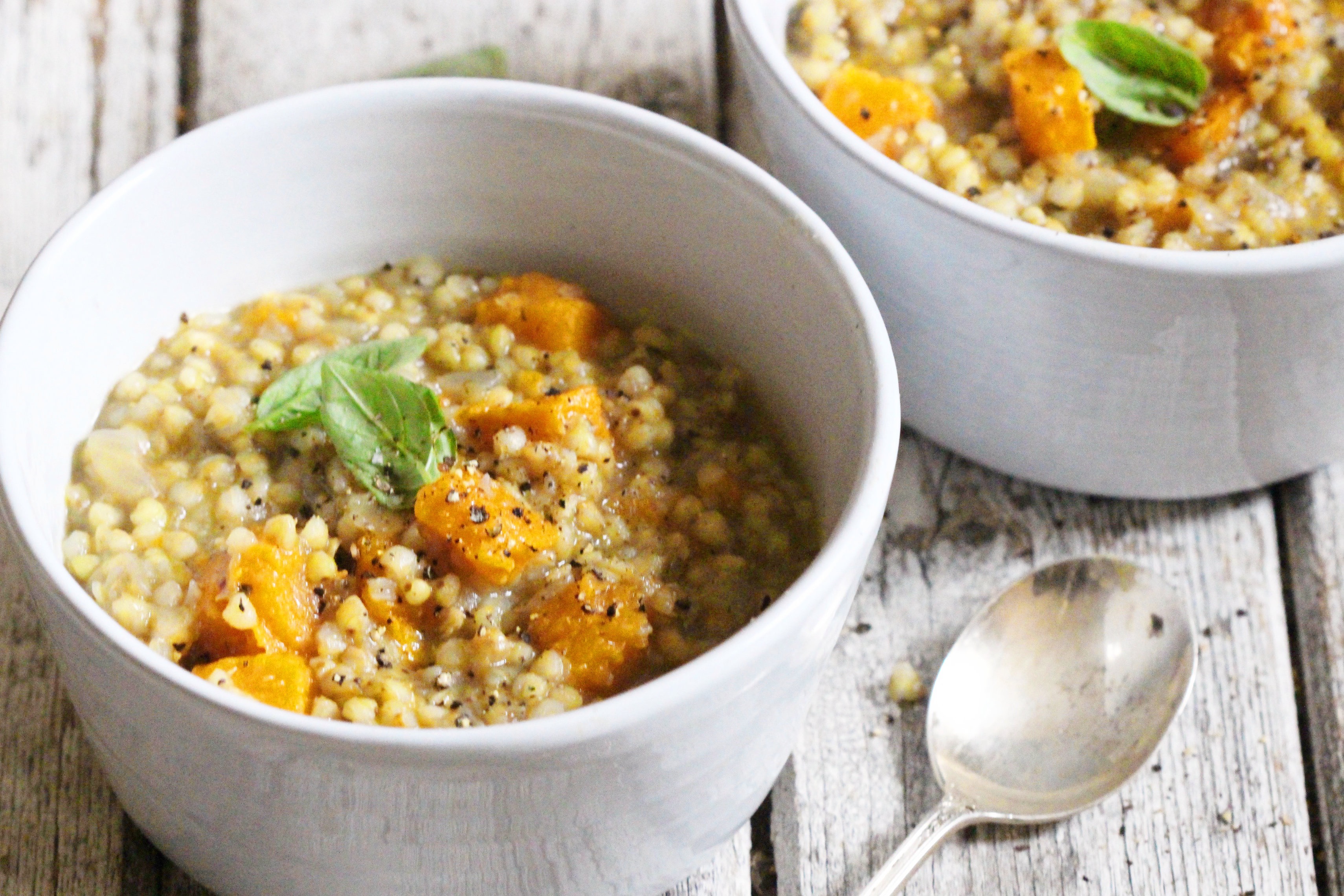 Ingredients
350g of Pumpkin or Butternut Squash or Sweet Potato
3 Tablespoons of Olive Oil
1 White Onion, Diced
2 Cloves of Garlic, Minced
1 Small Handful of Sage (or Basil)
180g of Buckwheat Groats
1 Litre of Stock
200ml of Almond Milk
Coarse Salt & Pepper
As the evenings get darker and the heating turns on, this is just what I'm craving. It's the most comforting autumn/winter dinner. I just love pumpkin or butternut squash and sage together, especially around this time of year. It's full of vitamin A and loads of health boosting B vitamins from the squash and the buckwheat is packed with flu fighting antioxidants and fibre. For some reason even when it's in season, shops don't always seem to stock sage so if you can't find it you can use basil instead. Do go for sage if at all possible, though.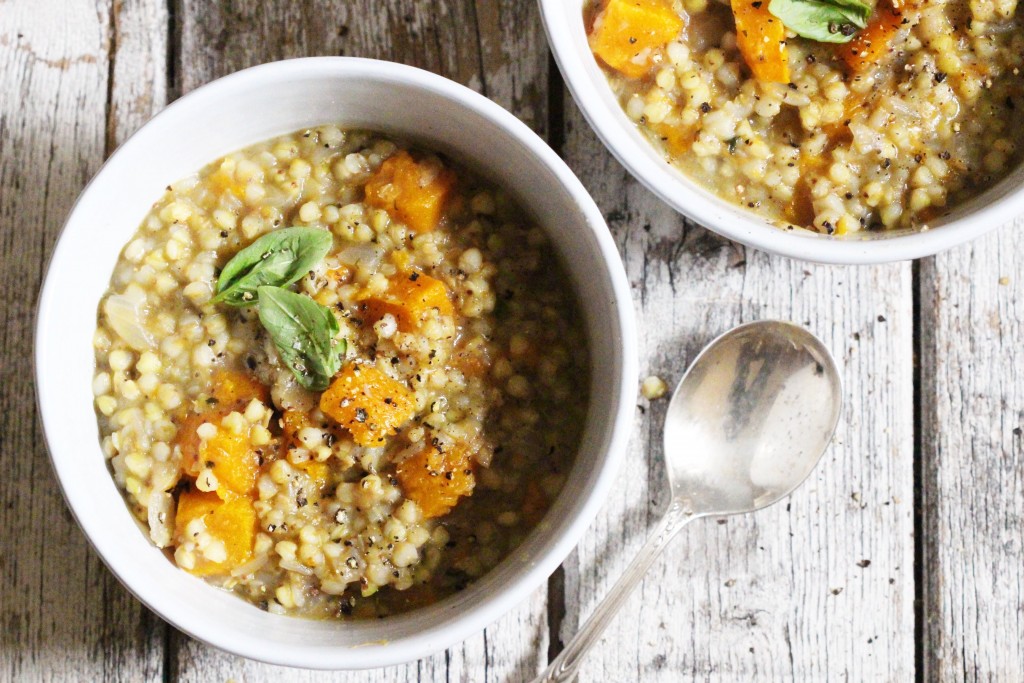 Preheat the oven to 200'C. Peel and slice the squash into cubes and lay it out on a roasting tray. Drizzle on a tablespoon of olive oil and give it a good sprinkle of salt and pepper. Roast at 200'C for 35-40 minutes until tender.
When the squash has been in for about 10 minutes, add 2 tablespoons of the olive oil to a large, deep pan on a medium heat and add in the onion and minced garlic. Finely chop the sage and then add it in too. Cook until the onion is soft and translucent.
Add the buckwheat to the pan and stir well. Pour in about a sixth of the stock and let everything simmer until the liquid is almost all absorbed. Then keep repeating in similar amounts until all of the stock is used up.
When almost all of the liquid is absorbed, add in the roasted squash and stir. Pour in the almond milk, a good pinch of coarse salt and pepper and mix well.
Cook the risotto until your desired wetness.