Apple & Cinnamon Baked Oats w/ Raspberry Drizzle
Serves 6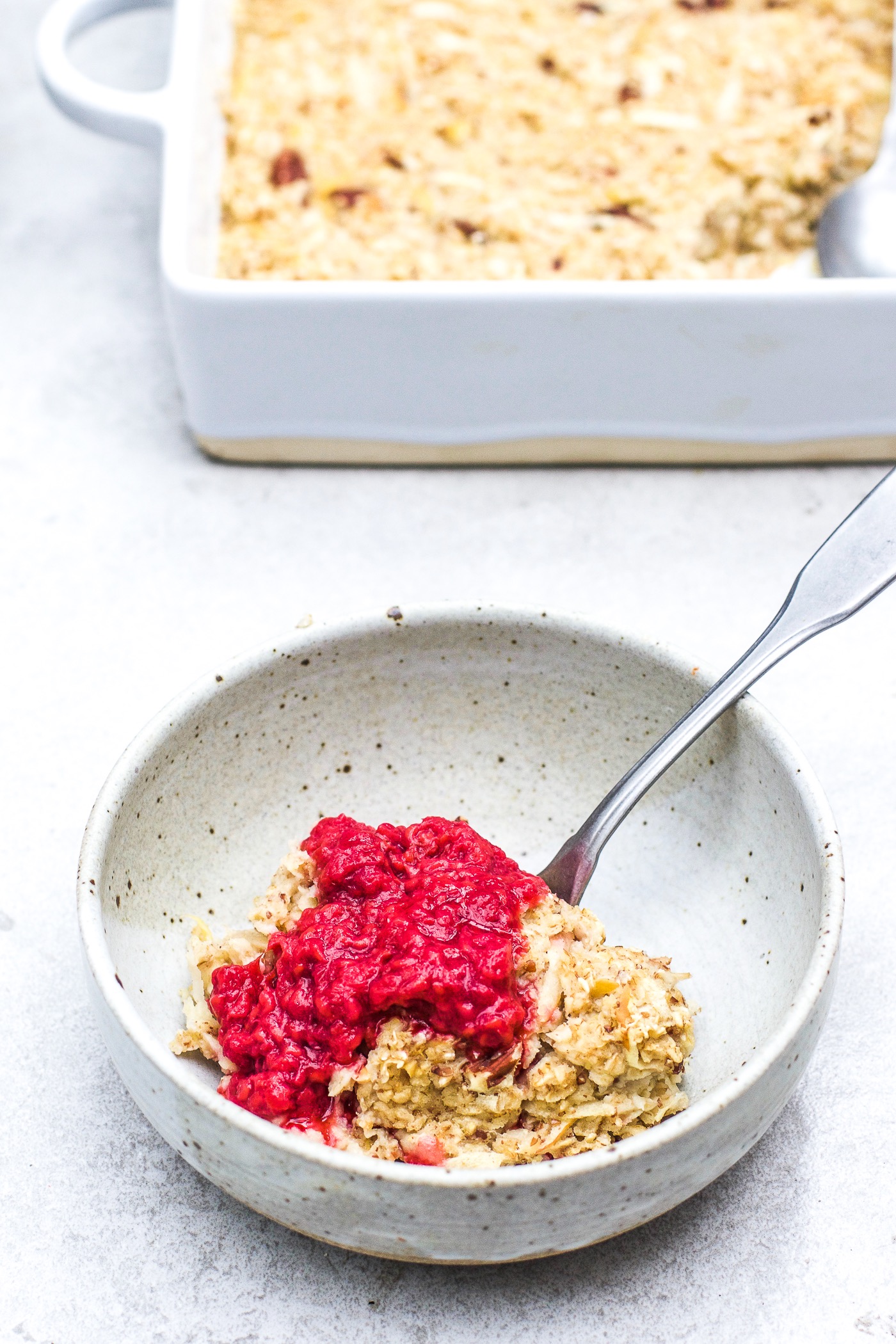 Ingredients
2 Cups of Gluten Free Oats (200g)
2 Teaspoons of Cinnamon
2 Large Apples
2 Tablespoons of Maple Syrup
450ml of Unsweetened Nut Milk
15g of Ground Flax + 90ml Water
Large Handful of Walnuts
For the Raspberry Drizzle:
150g of Raspberries
3 Tablespoons of Water
These Apple & Cinnamon Baked Oats with Raspberry Drizzle are the dreamiest breakfast or brunch and perfect for when you have friends over. This recipe serves 6 people so you can pop it in the oven and then chat over coffee while it cooks. It's like a heavenly mixture between a cake and porridge and is so warming and satisfying, especially with the raspberry drizzled on top. I have mine in a bowl hot from the oven with a dash of warm almond milk on top.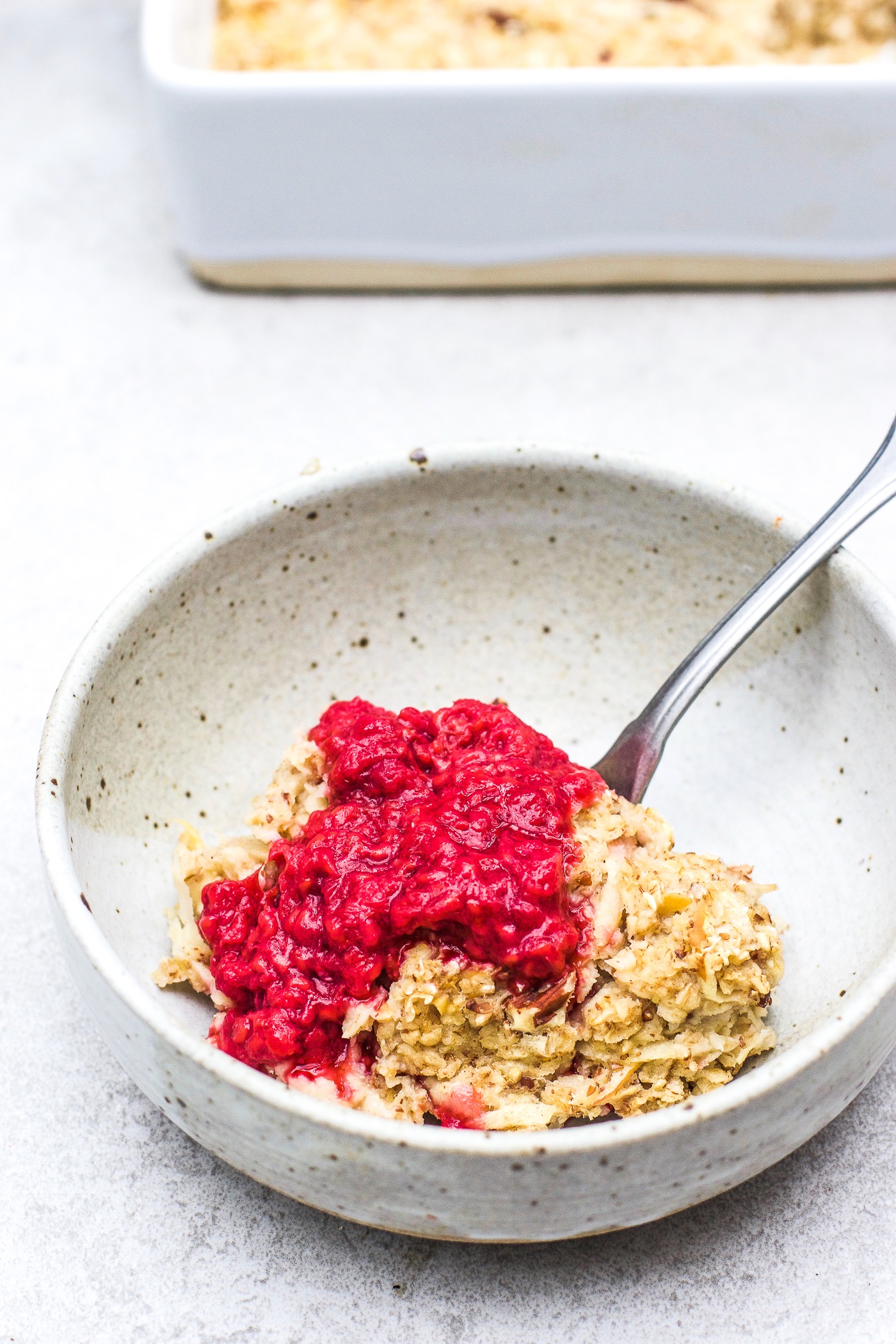 Preheat the oven to 180'C. Mix together the flax and water and set it aside to thicken.
In a large bowl, combine the cinnamon and oats. Grate the apple into the bowl and mix well.
In another bowl or jug, combine the nut milk,  flax mixture and maple syrup and whisk well. Pour the wet ingredients into the dry ingredients and mix well.
Pour the mixture out into a large oven dish and spread it out evenly. Sprinkle the walnuts on top and bake at 180'C for about 30 minutes until lightly golden and set.
During the last ten minutes of baking time, add the raspberries and water to a small saucepan on medium heat. Let it simmer gently for 5-10 minutes until thick and sweet.
Serve the oats hot as is or with a dash more almond milk and a drizzle of the raspberry sauce.