Chocolate Fudge
Makes 20 Servings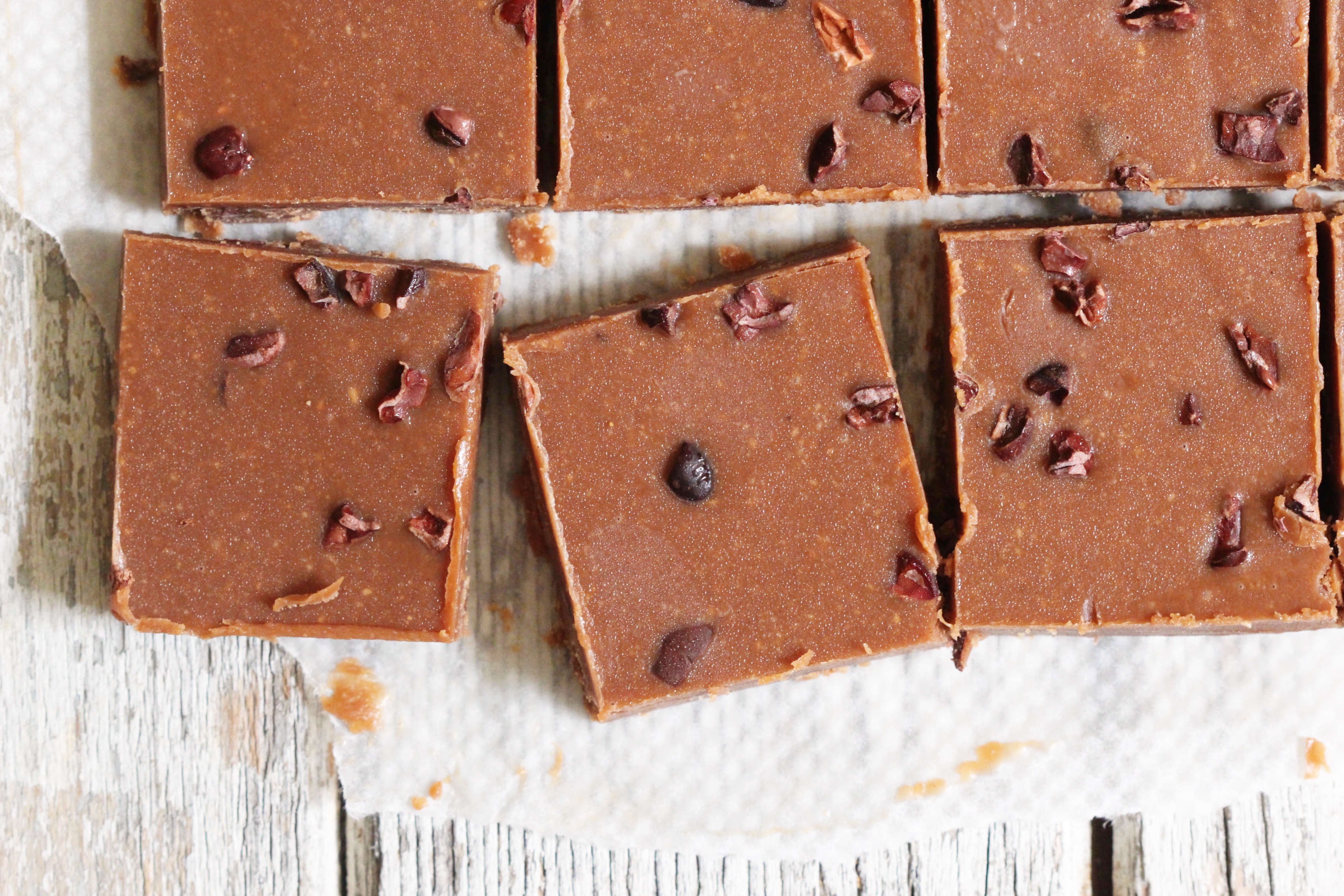 Ingredients
1/2 Cup of Melted Coconut Oil (125ml)
3/4 Cup of Cashew butter (210g)
1/2 Cup of Maple Syrup or Honey (125ml)
2 Tablespoons of Cacao Powder
2 Tablespoons of Cacao Nibs (or Dark Chocolate Chips)
Pinch of Coarse Salt
This is the most addictive thing ever. It's so simple to make and really hits the spot. It's chewy, fudgey and gorgeously creamy with a delicious cacao nib crunch. One of the best parts though is that you store it in the freezer so it keeps for ages and is perfect for last minute cravings.
Add the coconut oil, cashew butter and sweetener to a saucepan on medium heat.
Whisk everything until you have a creamy smooth mixture then add in the cacao powder. Whisk well.
Line a baking tin with parchment paper. Pour the mixture in to the baking tin and spread it out evenly.
Sprinkle with a pinch of coarse salt and scatter the cacao nibs over the top.
Pop it in the freezer for about 2 hours until set. Take it out and chop it into chunks or squares. Store in the freezer, you can eat it straight from frozen.