Almond Butter Oat Bars
Makes 8 Bars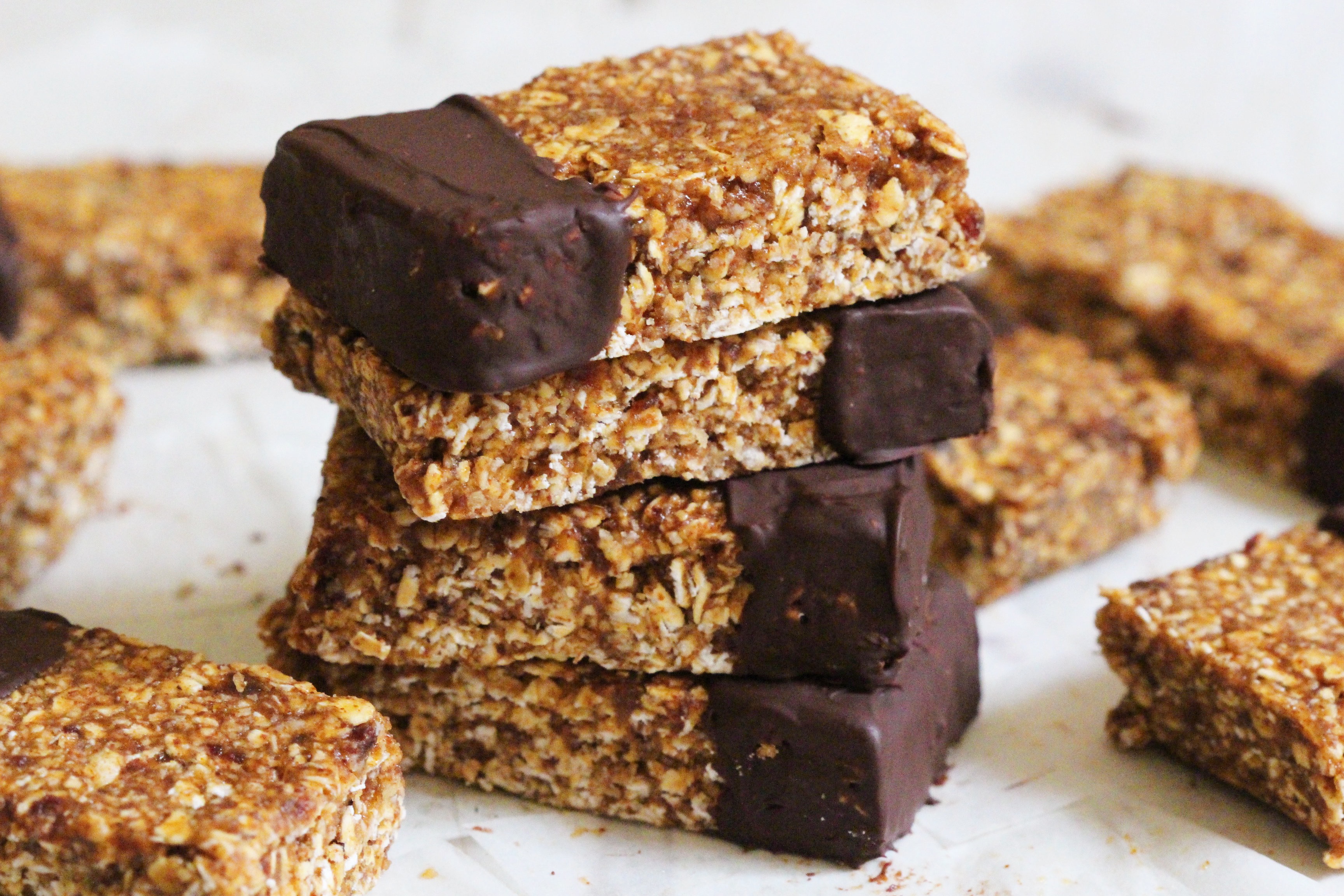 Ingredients
1/2 Cup of Dates, Pitted (75g)
170g of Almond Butter
2 Cups of Gluten Free Oats (200g)
50g of Dark Chocolate
This is a new and improved version of an old recipe of mine- I made them for the first time in a while and  made a few tweaks for a new look and taste! They're even more irresistible now and so moreish. Chewy, sticky and the perfect amount of sweet. They're a real hit with kids and grown ups so they're ideal if you're in need of a crowd pleasing nutritious treat.  If you like them, give my Cinnamon Raisin Oat Bars  a try!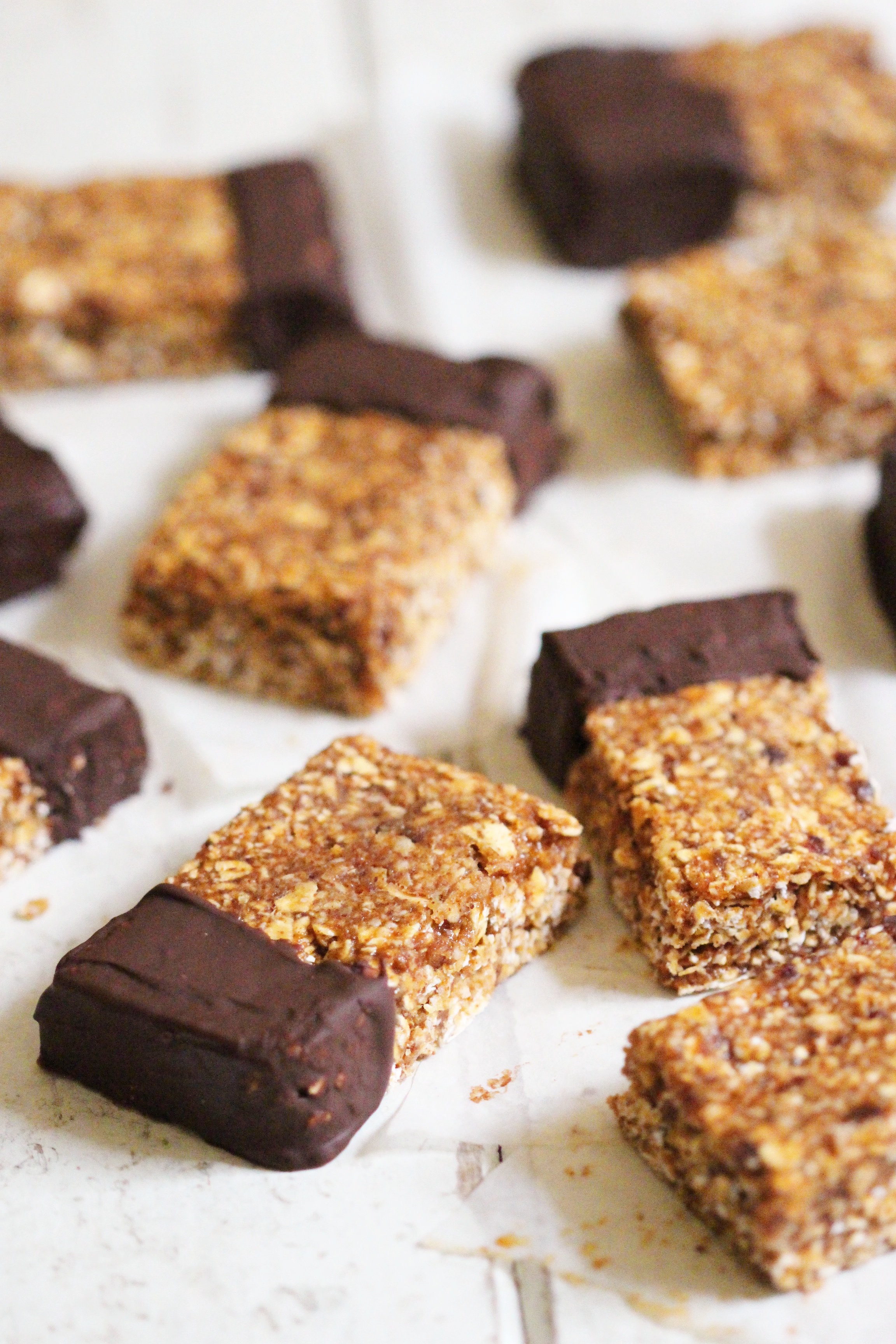 To start, pour boiling water over the dates and leave them to soak for about 10 minutes.
Add the dates to the food processor with 6 tablespoons of the water they were soaking in and the almond butter. Blitz them until you have a delicious whippy caramel.
Add the oats to the food processor and blend until combined.
Spread the mixture out into a baking tin lined with parchment paper. Pop them into the fridge for about half an hour to chill and then melt the chocolate.
Slice the mixture into bars and then dip them in the chocolate or drizzle it on. Pop them in the fridge to set and then enjoy.
Store in an airtight container in the fridge for up to 2 weeks.