Chocolate Mousse
Serves 2-4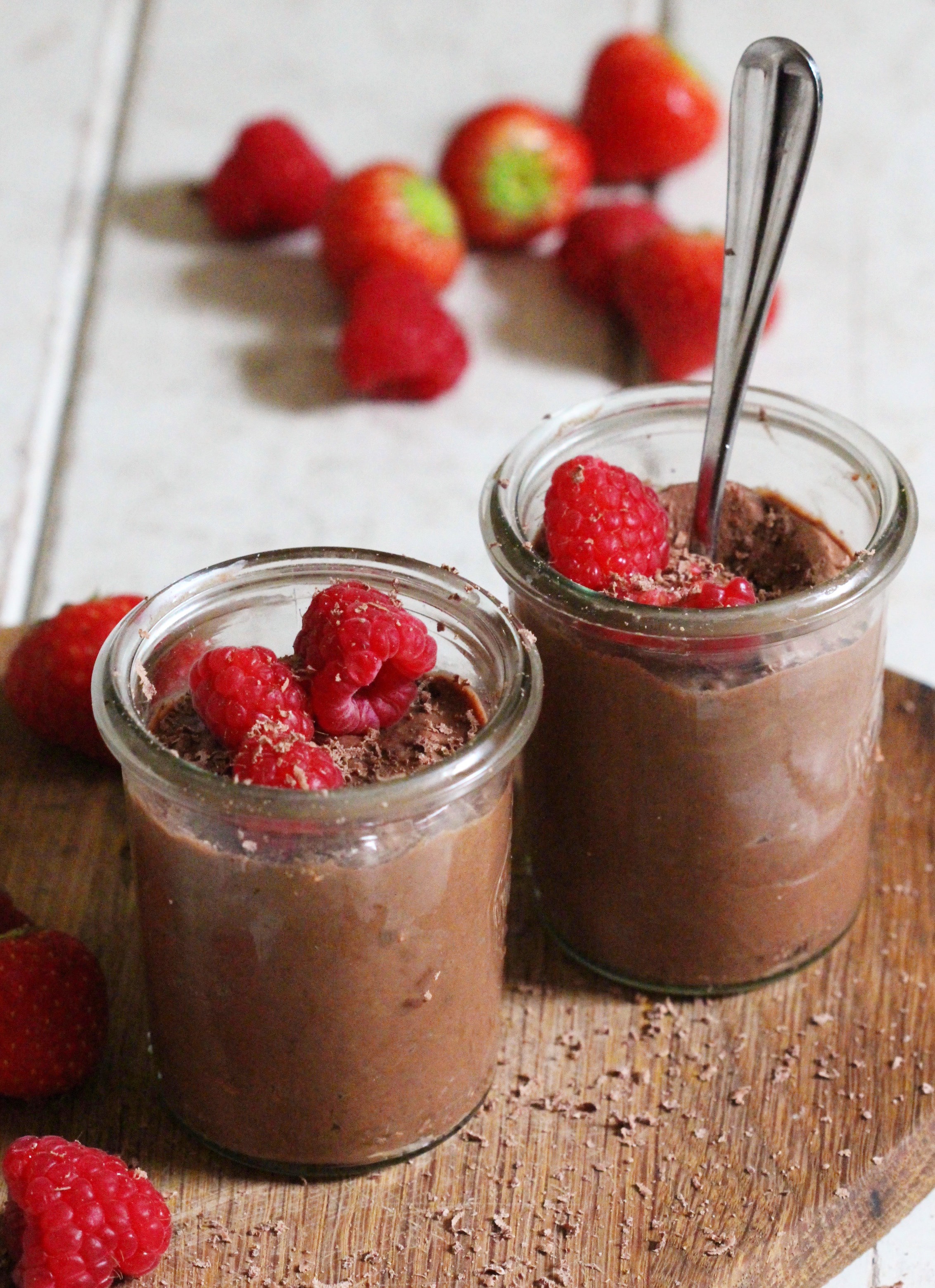 Ingredients
45g of Dark Chocolate
2 Cans of Coconut Milk, Refrigerated Overight
3 Tablespoons of Cacao Powder
3 Tablespoons of Maple Syrup
This is such an easy dessert to whip up and it's seriously delicious. I use gorgeous, whippy coconut cream as the base and rich dark chocolate and cacao powder and for the ultimate chocolate hit. It's the easiest chocolate mousse you'll ever make- perfect for dinner parties or date nights in.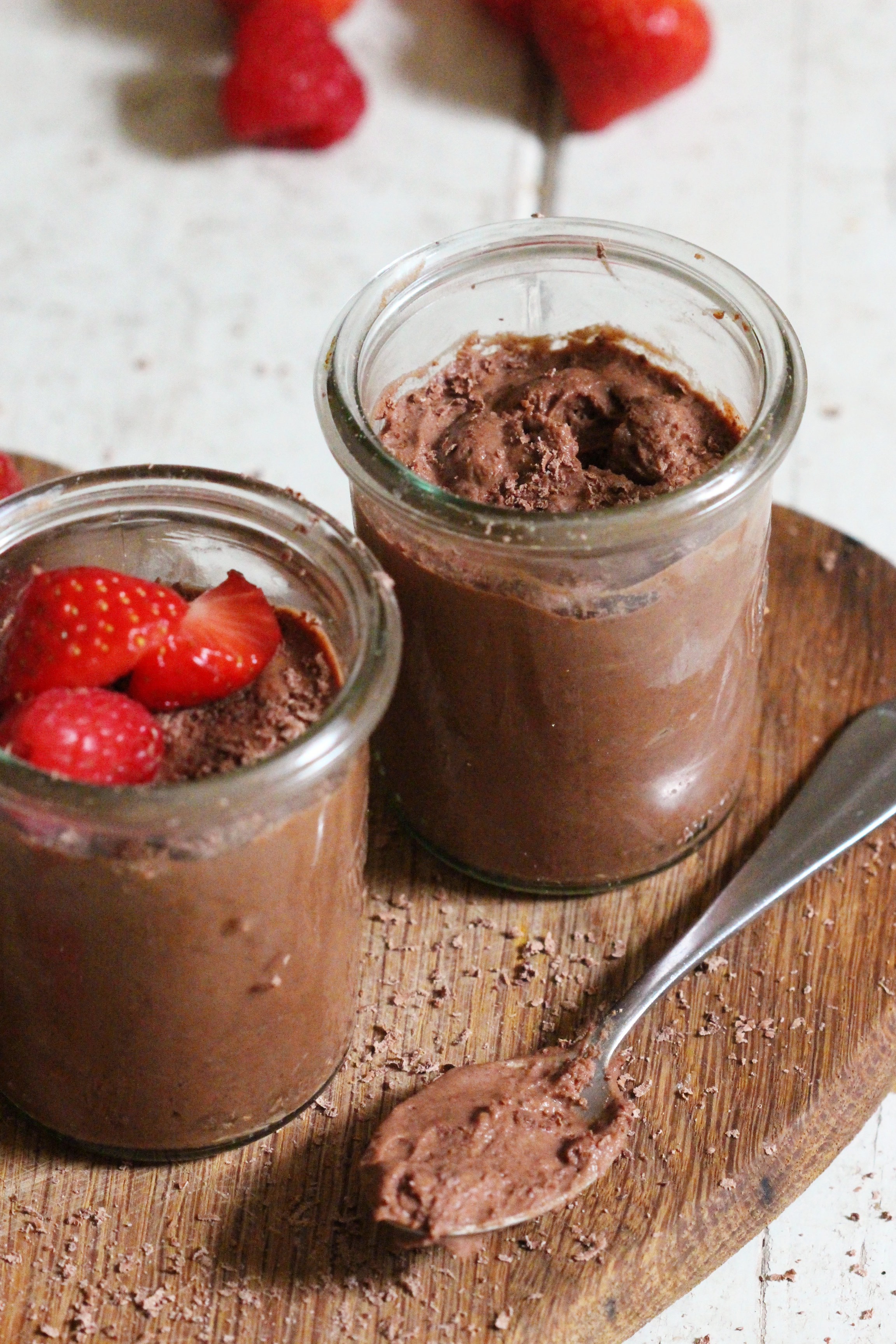 Melt the chocolate and then set it aside to cool.
Scoop the coconut cream from the top of each of the chilled tins of coconut milk (keep the water for something else) and add it to a large bowl. Use an electric whisk to whisk it until smooth and whippy- about 5 full minutes.
Add in the cacao powder and maple syrup and whisk until combined.
When the melted chocolate has cooled, pour it in to the coconut mixture while whisking gently. Scoop the mixture into your serving bowls or jars, cover and let them chill in the fridge for about an hour. They should keep well for up to 2 days.