Strawberry Shortcake Pots
Makes 8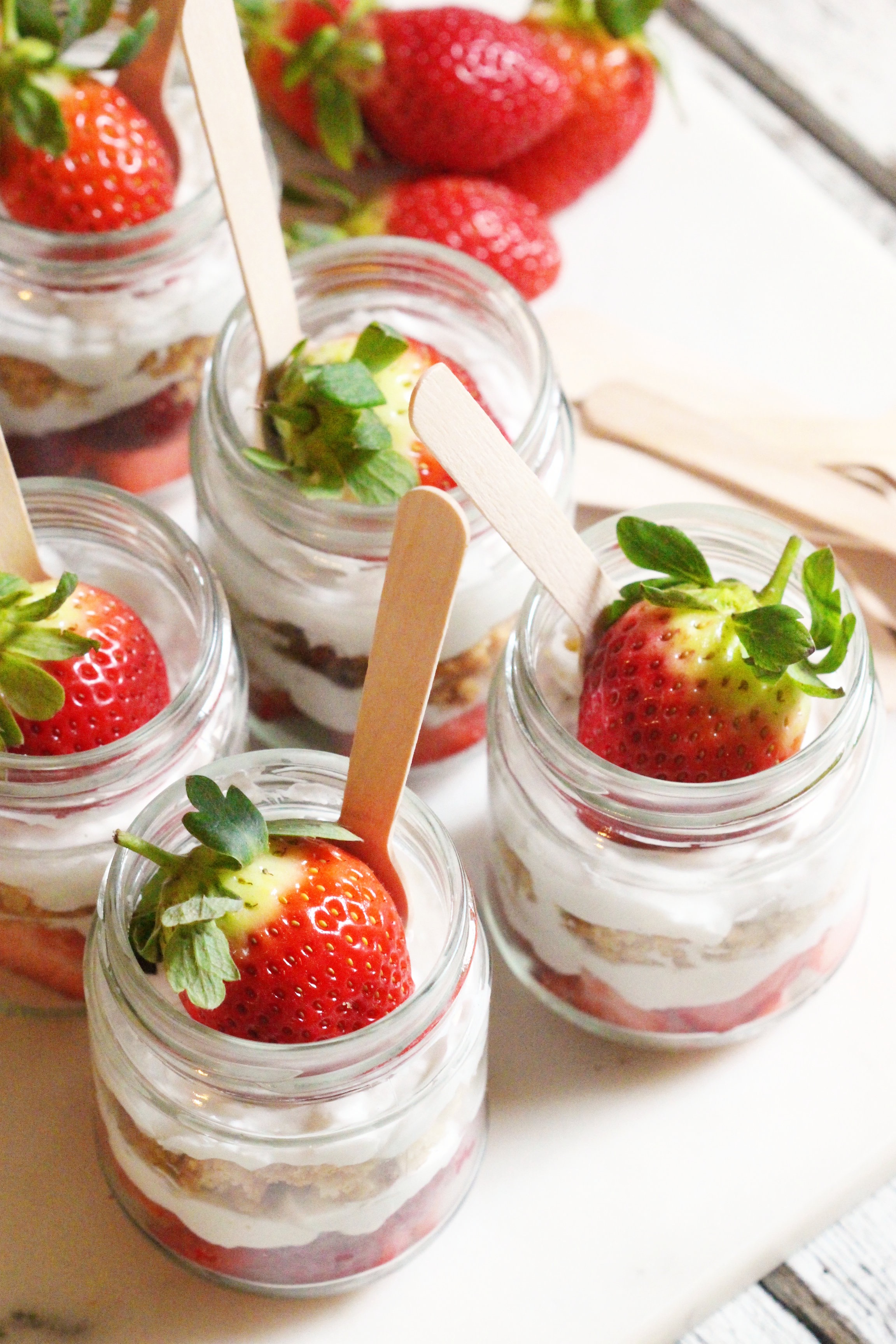 Ingredients
For the Shortcake:
1 Cup of Ground Almonds (120g)
3 Tablespoons of Melted Coconut Oil (45ml)
2 Tablespoons of Maple Syrup or Honey
Pinch of Sea Salt
For the Cream:
400g of Coconut Yoghurt (I use Coyo)
1-2 Tablespoons of Maple Syrup or Honey
These are so gorgeous for a wedding or a party (or just dessert!)- they're easy to serve, so pretty and suit just about everybody's dietary requirements. The shortcake layer is irresistibly crumbly and tastes so perfect with the classic strawberries and cream combo. All the bits can be made ahead of time but they're best served assembled on the day.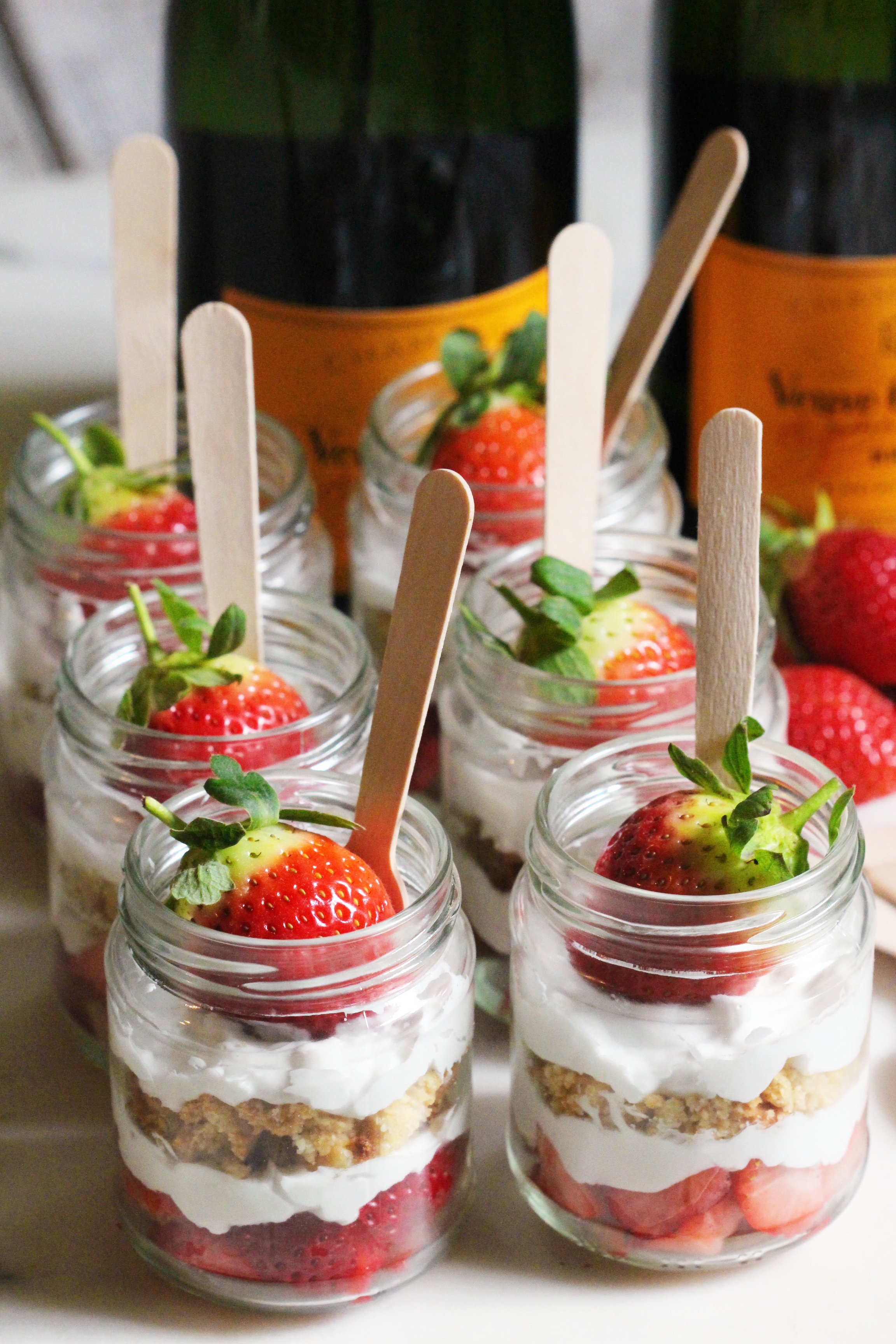 Preheat the oven to 180'C. Take the tins of coconut milk out of the fridge and set them aside to soften a little.
Add all of the shortcake ingredients to your food processor and blend on high until well combined. Press the mixture very firmly into a small baking tin lined with parchment paper and bake for about 12 minutes until golden and starting to crisp. Set aside on a wire rack to cool.
Add the coconut yoghurt to a large bowl with a tablespoon of maple syrup/honey (you can use an extra tablespoon if you want it sweeter). Use an electric whisk to whisk it until whipped.
Chop most of the strawberries into small slices, keeping a few back for the tops, and fill the bottom of each serving jar. Add a dollop of cream on top.
Use your hands to crumble the cooled shortcake into small chunks and crumbs. Sprinkle a generous layer into each jar. Add another layer of cream and top with a whole strawberry before serving.
SaveSaveSaveSave
SaveSaveSaveSave