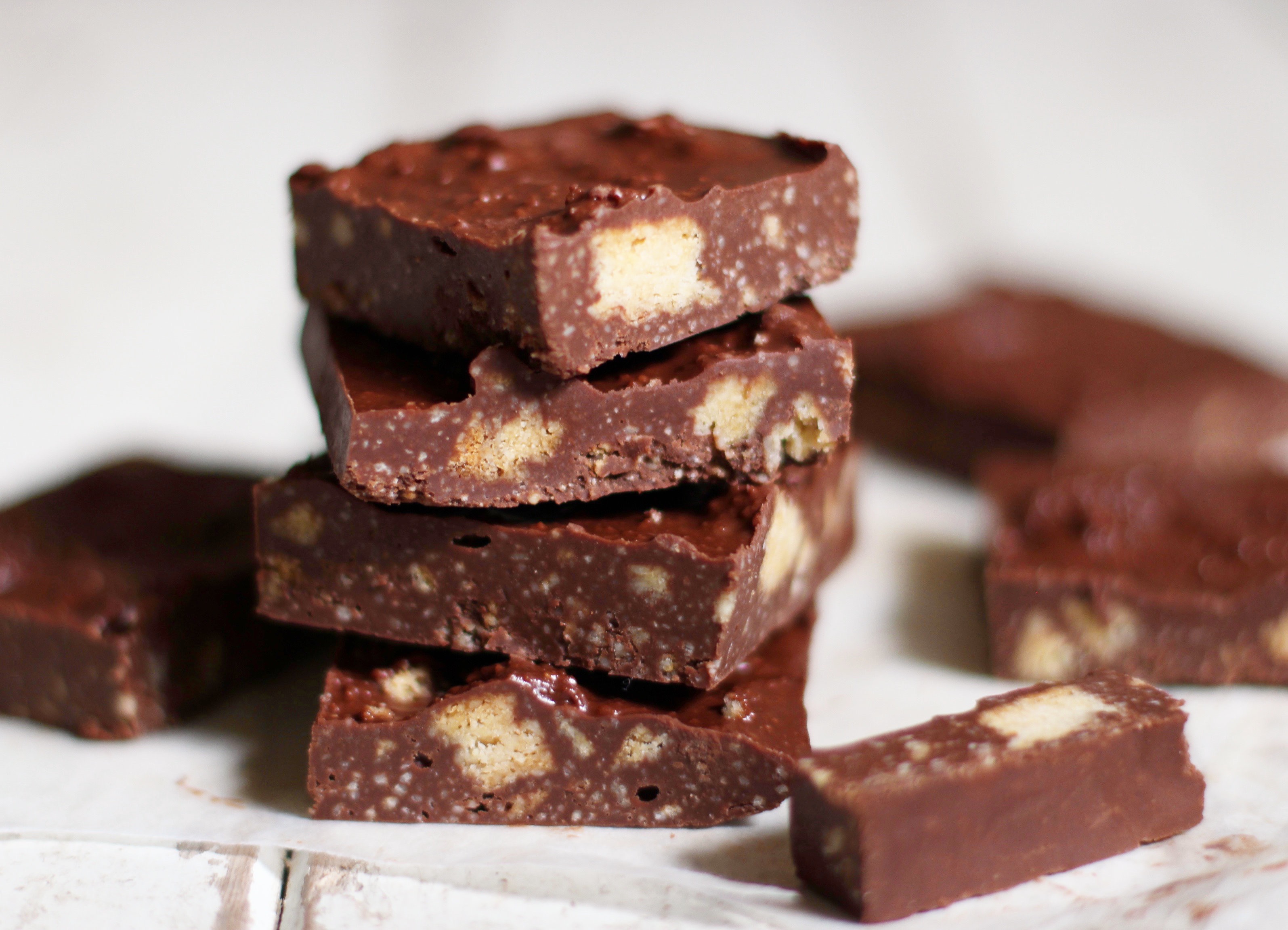 Ingredients
For the Biscuit:
120g of Ground Almonds
30ml of Melted Coconut Oil
30ml of Maple Syrup
Pinch of Sea Salt
For the Chocolate Mixture:
160g of Cashew Butter
180g of Dark Chocolate
1 Tablespoon of Coconut Oil
This chocolate biscuit cake has got gorgeously crumbly, crispy biscuit chunks all wrapped in the most delicious fudgey chocolate. It's so like the classic chocolate biscuit cake you're used to, but it's so much more nutritious.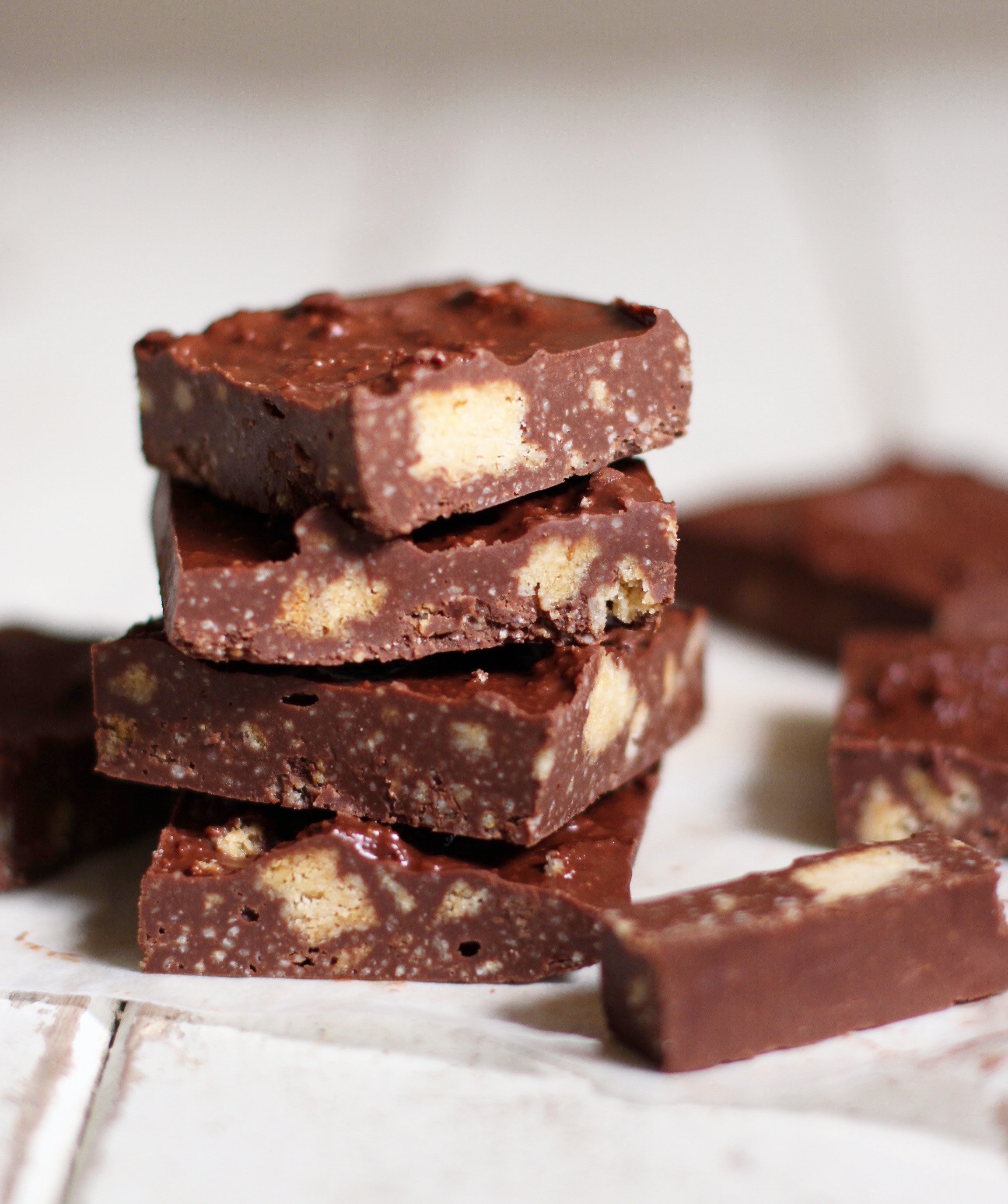 Preheat the oven to 180'C.
Combine all of the biscuit ingredients and mix well. Line a 7×7 baking tin with parchment paper and press the mixture tightly into it. Bake for about 12 minutes until golden and crisp. Set it aside to cool completely.
When it's cool, make the chocolate mixture. Add the dark chocolate, cashew butter and coconut oil to a small saucepan low heat. Let it melt together and whisk it until smooth and glossy.
In a large bowl, use your hands to break the biscuit up into small chunks. Pour in the chocolate mixture and mix gently.
Pour the whole thing back into your lined tin, spreading it out evenly. Pop it in the freezer for about an hour to set. Slice and then serve. Store in the fridge.
SaveSave