Coconut & Turmeric Dahl
Serves 4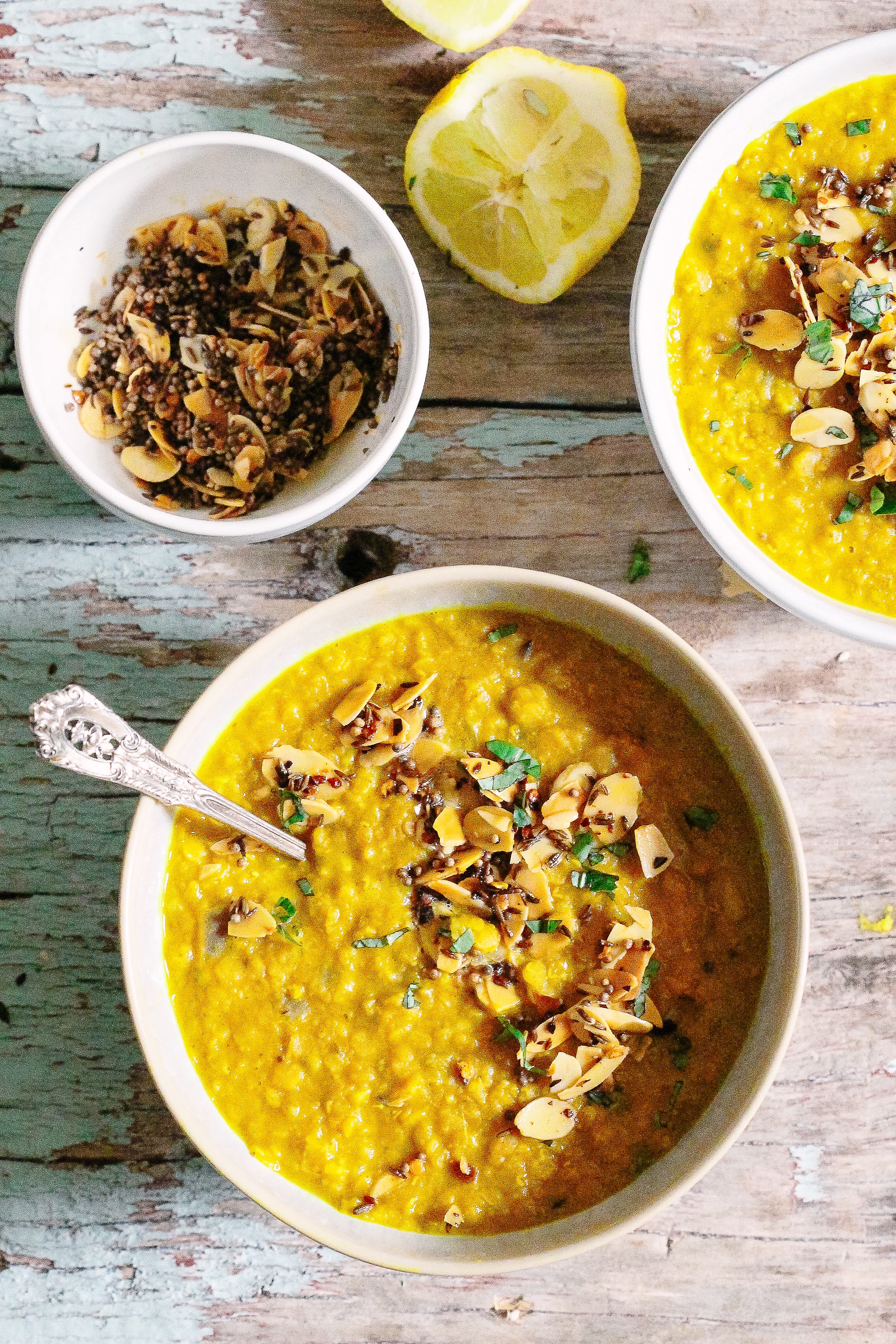 Ingredients
400g of Red Lentils
1 Onion, Finely Diced
4 Cloves of Garlic, Minced
Thumb Sized Piece of Ginger, Peeled & Grated
1 Tablespoon of Turmeric
1L of Water
200ml of Coconut Milk
2 Tablespoons of Coconut Oil
1 Tablespoon of Cumin Seeds
1 Tablespoon of Mustard Seeds
1/2 Teaspoon of Chili Flakes
35g of Flaked Almonds
To Serve: Fresh Coriander, Lemon
Dahl has got to be one of the most comforting dishes ever. Lentils are full of protein and fibre so their great for the gut and red ones are particularly great because they cook quickly, bursting and softening for that deliciously creamy dahl texture. I add flaked almonds to my tarka for a bit of crunch and nuttiness, it's the best combination with the coconut and turmeric dahl.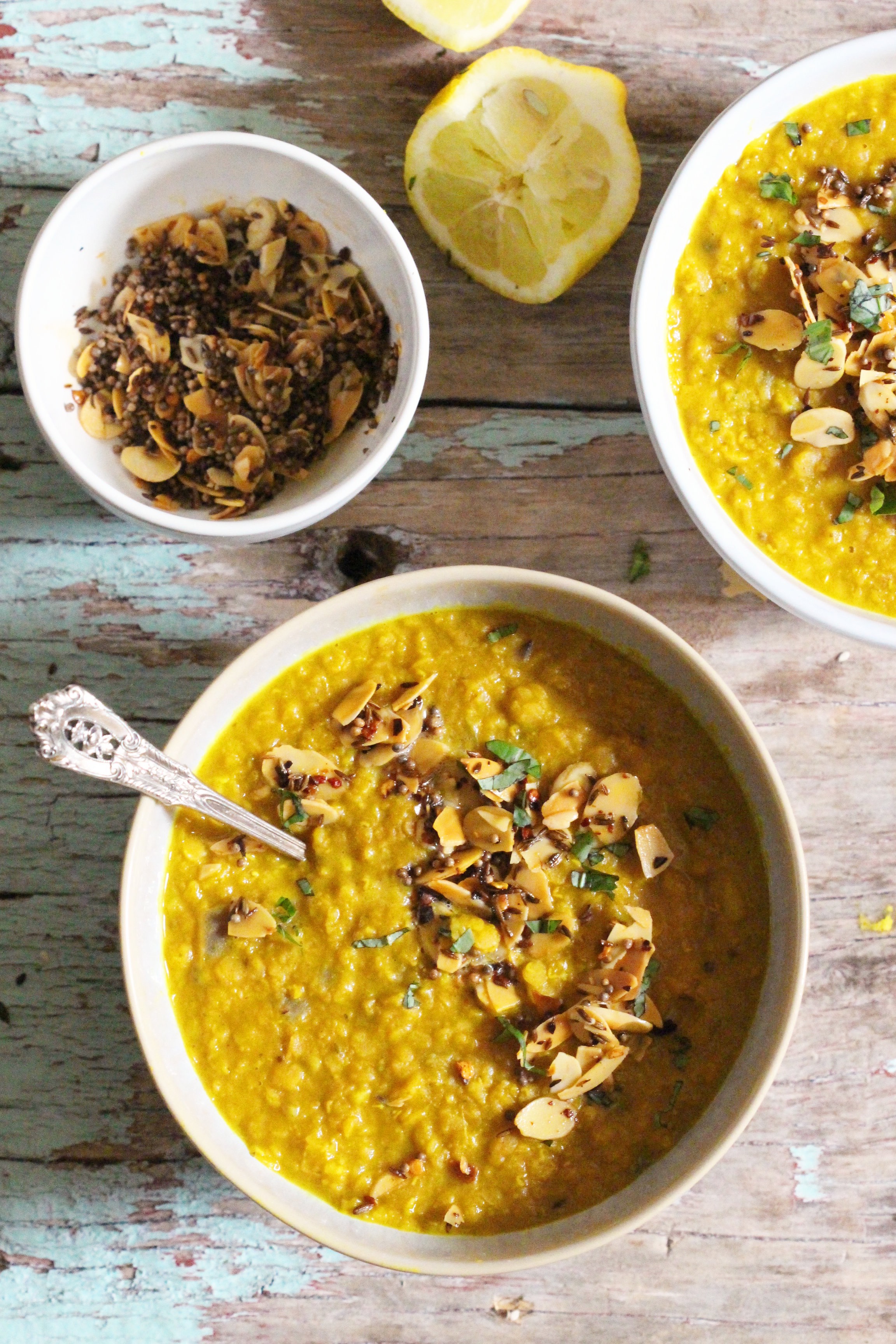 Rinse and drain the lentils.
Add a tablespoon of coconut oil to a medium saucepan on medium heat, add the onion and cook for a few minutes until starting to soften. Then add the minced garlic, grated ginger and turmeric, and cook for another minute, stirring regularly.
Add in the lentils and cover with the stock. Bring it to a boil, then turn down the heat a little and let simmer for about 25 minutes.
Stir in the coconut milk and let it simmer for another 5-10 minutes, until the liquid is absorbed and you have a porridge like consistency. While that's simmering, add a tablespoon of coconut oil to a frying pan on medium heat. Add in the cumin and mustard seeds, chili flakes and flaked almonds and cook for about 2 minutes, tossing regularly, until the mustard seeds start to pop and the almonds are golden.
Serve the dahl topped with the spices and almonds and a sprinkling of coriander. You can also add a squeeze of lemon if desired.