Tahini Cookies: Two Ways
Makes 12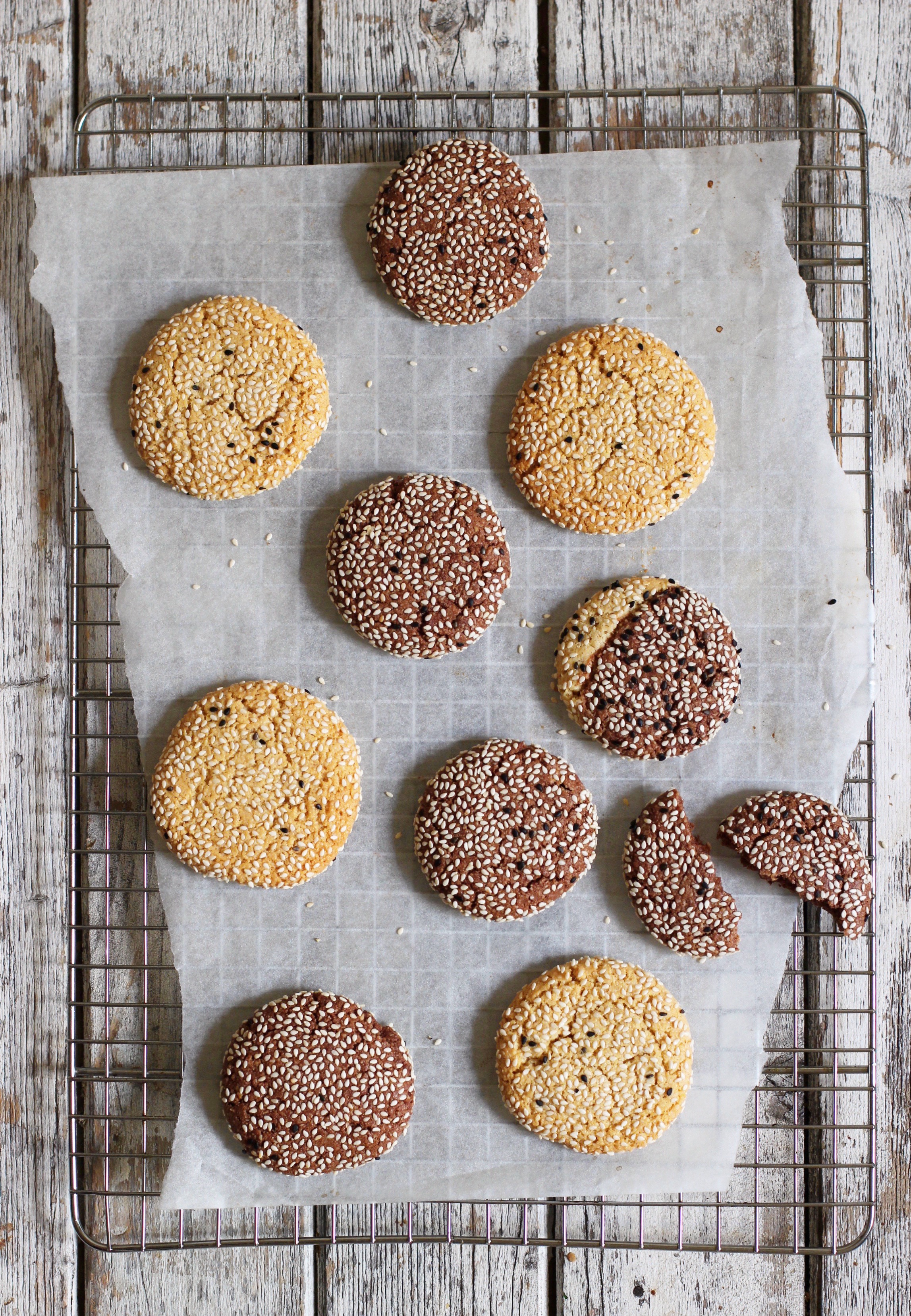 Ingredients
1/2 Cup of Tahini (135g)
1/3 Cup of Maple Syrup or Honey (80ml)
1/2 Teaspoon of Vanilla Essence
1 Cup of Ground Almonds (120g)
1/2 Teaspoon of Baking Powder
2 Tablespoons of Sesame Seeds
For the Chocolate Version:
3 Tablespoons of Cacao Powder
I find these so irresistible. I absolutely love tahini in desserts and these cookies just have the best flavour and such a moriesh texture. The edges are crisp while the centres are chewy and the sweet tahini taste is pretty hard to beat. They're super simple to make, the hardest part is deciding whether to make them plain or chocolatey – if you're craving sweetness go with plain and if it's richness you're after then go with chocolate. Or be like me and do half and half!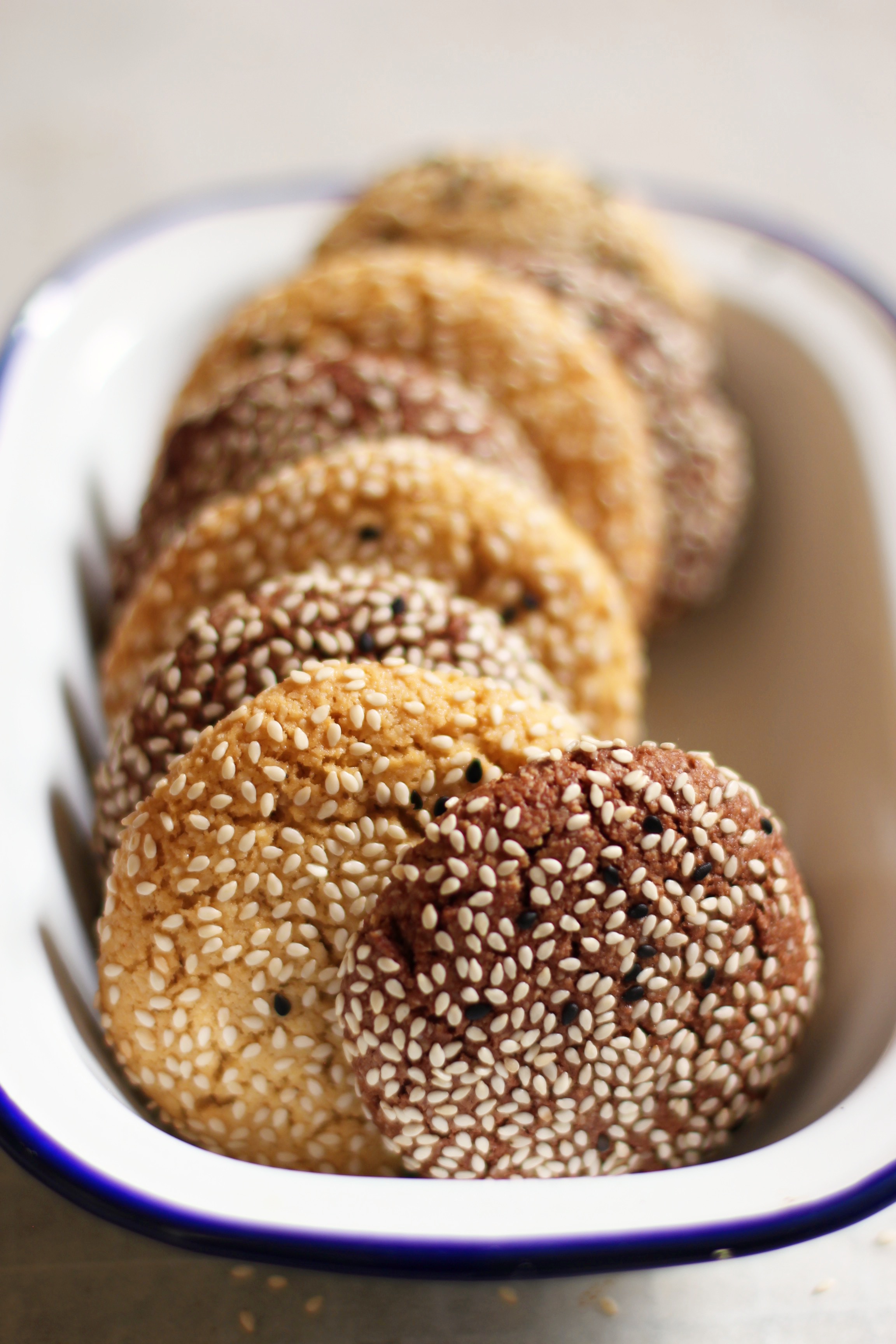 Preheat the oven to 180'C.
In a large bowl, whisk together the tahini, maple syrup and vanilla essence.
In a separate bowl, combine the ground almonds and baking powder. If you're making the chocolate version, mix in the cacao powder now too.
Add the dry ingredients into the wet and mix well until you have a sticky-ish dough.
Line a baking tray with parchment paper. Roll the dough into small balls and then roll them in the sesame seeds. Use your palm to press the balls down into cookie shapes. Bake at 180'C for 10-11 minutes, then leave them to cool on a wire rack.