Middle Eastern Baked Sweet Potato
Serves 2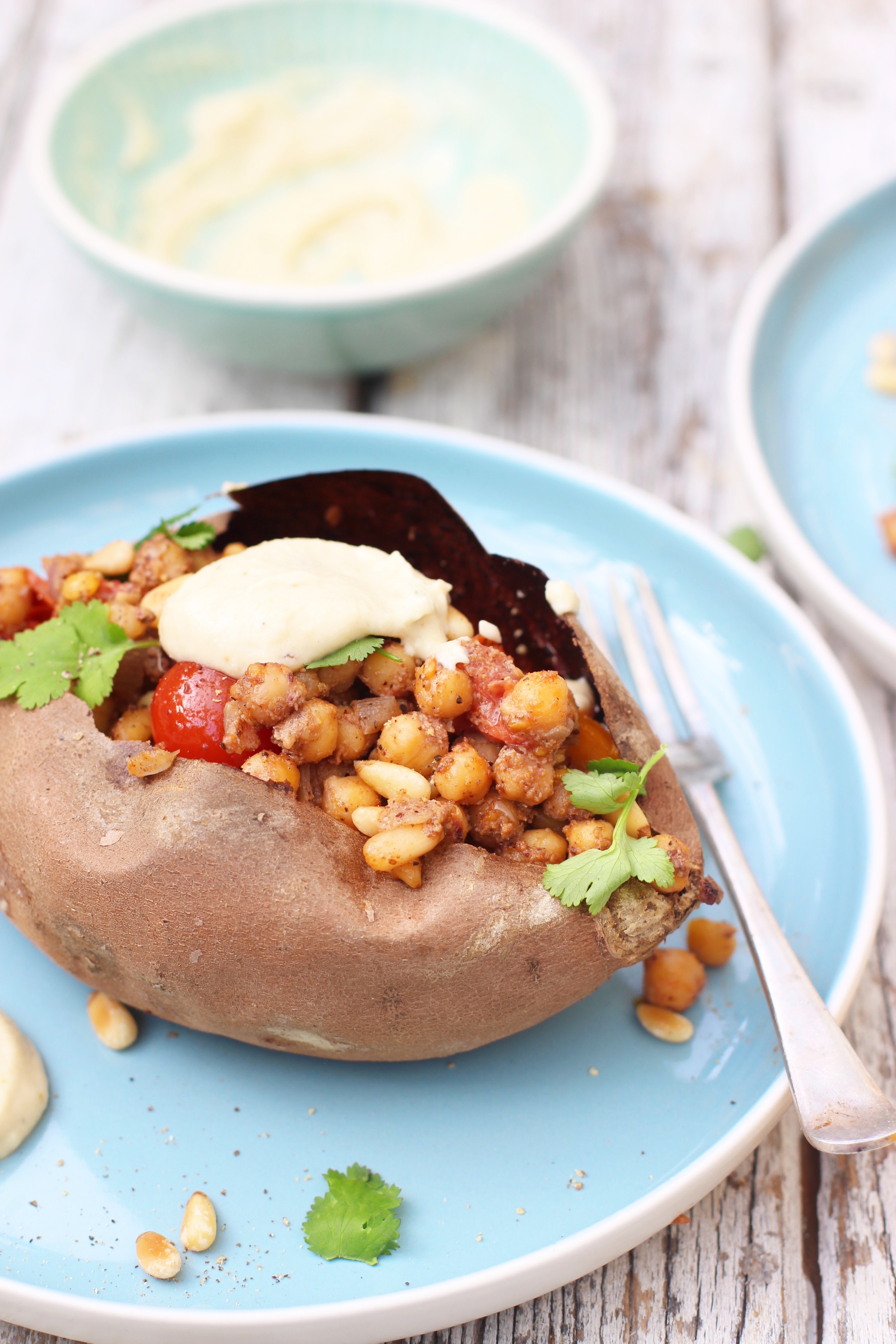 Ingredients
2 Large Sweet Potatoes
1 Tablespoon of Olive Oil
1 Teaspoon of Cumin
1 Teaspoon of Sumac
1/2 Teaspoon of Ground Coriander
1/4 Teaspoon of Cinnamon
1 White Onion, Diced
2 Cloves of Garlic, Minced
200g of Chickpeas (Soaked or Canned)
1/4 Cup of Pine Nuts (35g)
2 Tablespoons of Tahini
1 Lemon
This is such a delicious lunch or dinner and so satisfying. The filling is sort of like deconstructed hummus with loads of fragrant spices and a few extras. The super simple sauce is the perfect pairing and you can sprinkle some feta on top too if you like.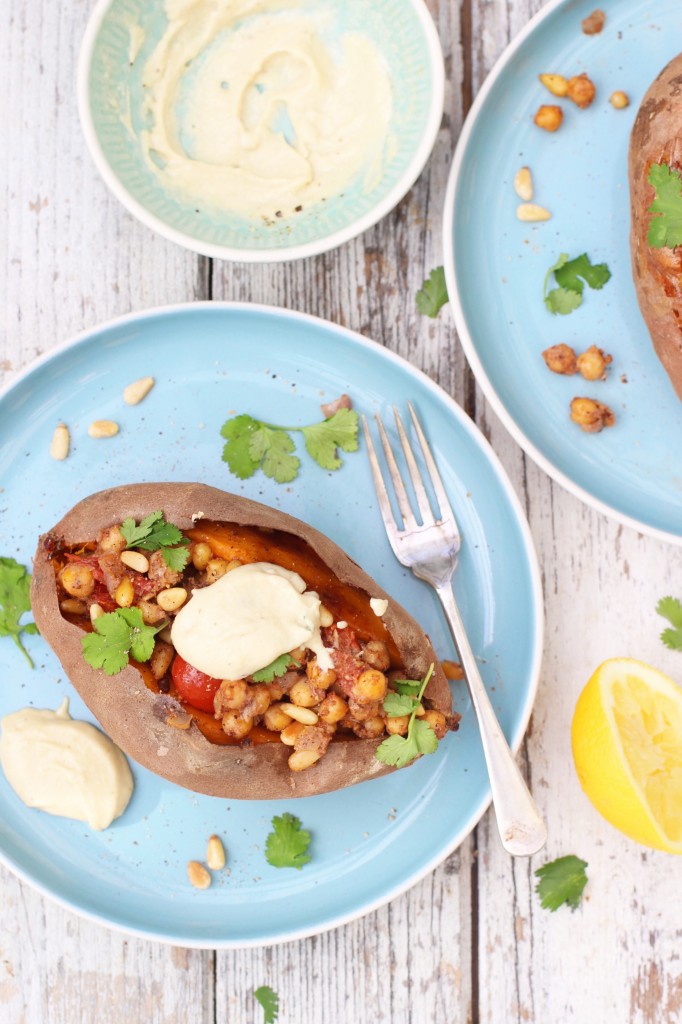 Preheat the oven to 200'C. Pierce the sweet potatoes a few times with a fork and then pop them in the oven to bake for about 50 minutes.
About ten minutes before they're done, add the olive oil to a pan on medium heat. Sprinkle in the spices and let them sizzle. Add in the diced onion, minced garlic and cherry tomatoes and toss them well to coat them in the spices. Cook for a few minutes until the onions and tomatoes have softened.
Add in the chickpeas and pine nuts and toss well. In a small bowl combine the tahini and the juice of the lemon and mix well. Add half to the pan and mix it around. Cook until the pine nuts are golden.
When the sweet potatoes are baked, slice a pocket down the middle and fill each one generously with the chickpea mixture.
Add about 2 tablespoons of water to the remaining tahini/lemon and whisk really well until you have a smooth sauce. Season with salt and pepper and then serve it with the stuffed sweet potatoes.