Porridge Bread
Makes 1 Loaf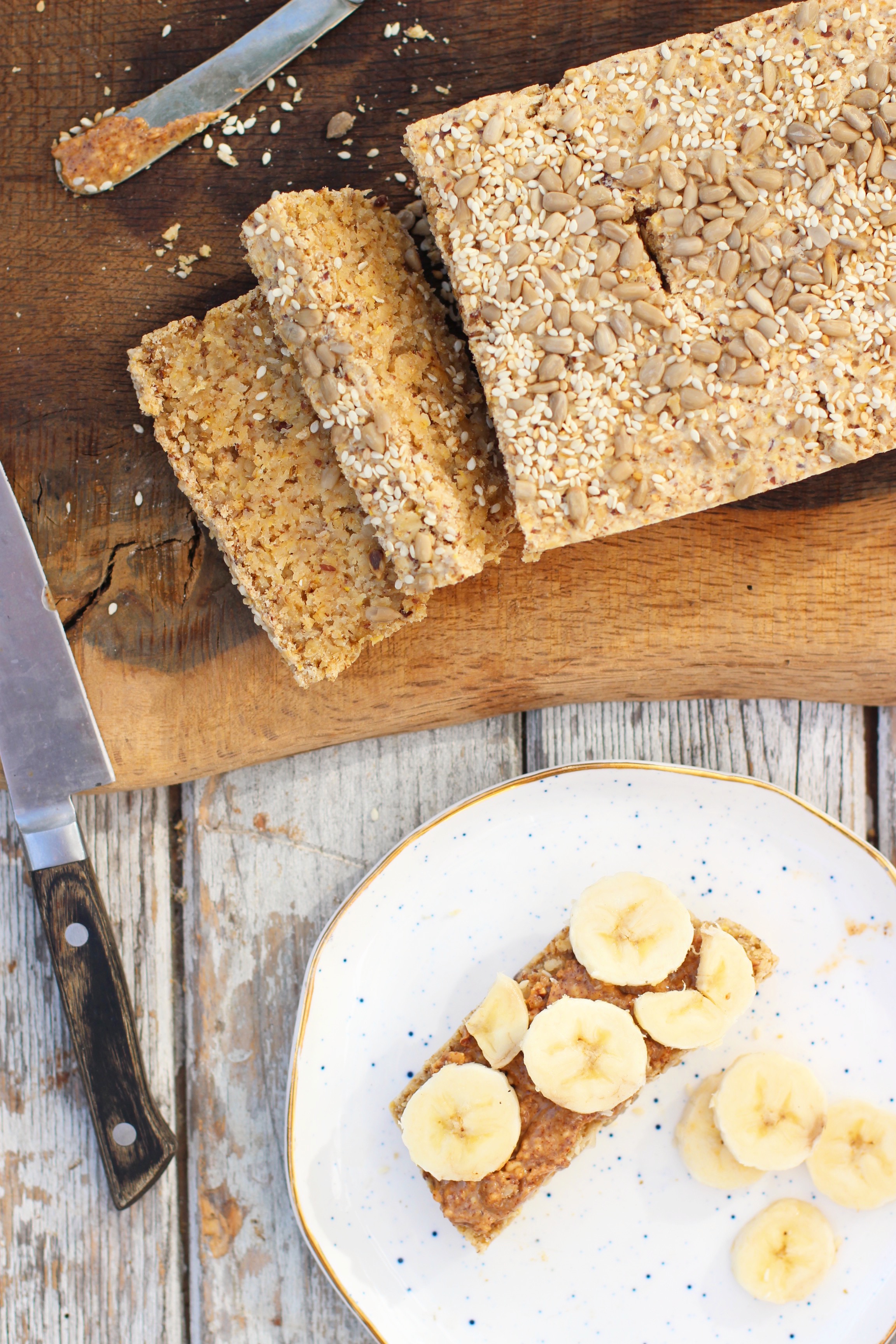 Ingredients
20g of Ground Flax Seed
180ml of Water
400g of Coconut Yoghurt (I use Coyo)
360g of Gluten Free Oats
Pinch of Sea Salt
Optional: Handful of Mixed Seeds
Porridge. Bread. Two of my favourite things in one! This is the easiest bread ever and it really is so delicious. It's not really sweet or savoury but will seriously hit the spot no matter what you're in the mood for. The hardest part is waiting for it to cool before slicing, it will crumble a little if you don't and it really is worth the wait. Just like porridge, it's all about how you top it. My favourite ways to have it are with almond butter and banana or chia jam.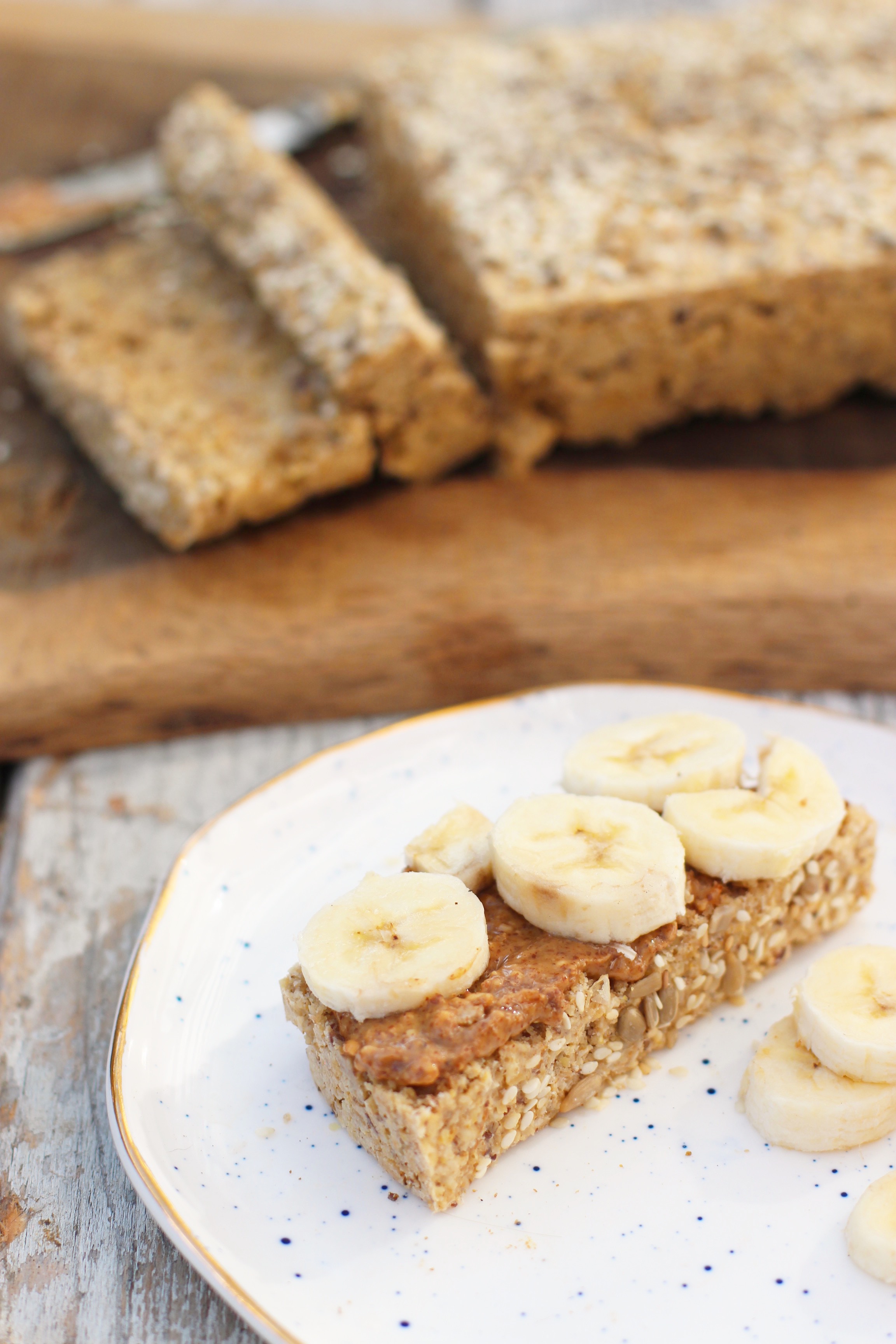 Preheat the oven to 180'C. In a medium bowl, mix together the flax and water, then set it side.
Add the oats and salt to a large bowl and mix them to combine. Grease your bread tin with a little coconut oil.
Give the flax water another stir. When it is the consistency of a raw egg, add in the coconut yoghurt and whisk well.
Add the coconut yoghurt mixture to the oats and mix really well.
Add the mixture to your bread tin and spread it out until it's smooth. Sprinkle on the seeds and pop it in the oven. Bake at 180'C for about 50 minutes. Leave it to cool completely before slicing.