Banana Walnut Muffins
Makes 10-12 Muffins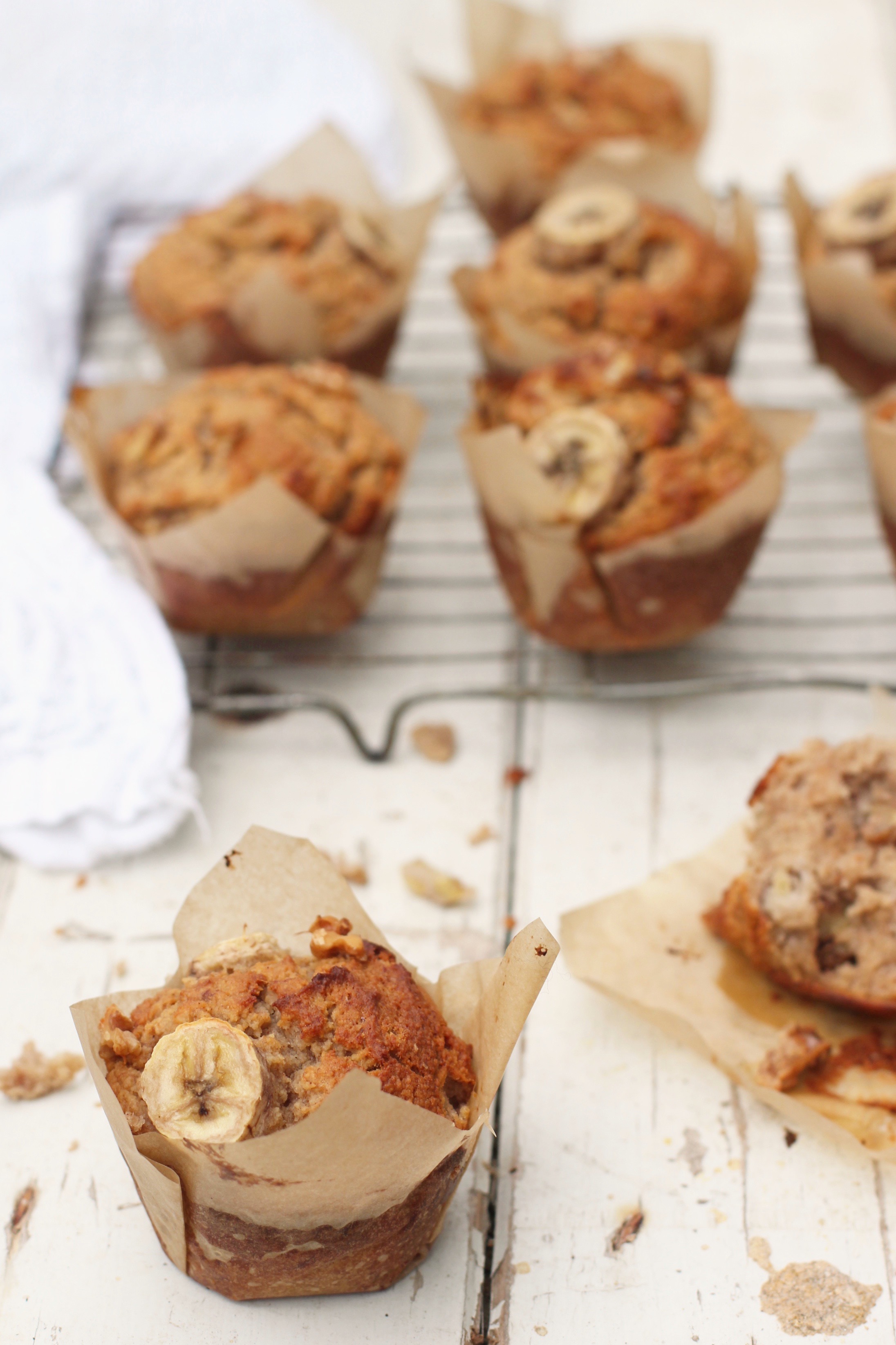 Ingredients
4 Medium Bananas
2 Eggs OR 2 Tablespoons of Ground Flaxseed + 6 Tablespoons of Water
1/4 Cup of Melted Coconut Oil (60ml)
1/4 Cup of Honey/Maple Syrup (60ml)
1 Teaspoon of Vanilla Essence
2 & 1/2 Cups of Ground Almonds (300g)
1/2 Cup of Gluten Free Oats (50g)
1 Teaspoon of Baking Powder
2 Teaspoons of Cinnamon
1/2 Cup of Walnuts (75g)
These are gorgeous as part of a weekend breakfast spread or for grabbing on the go. They're light and fluffy with lovely warmth from the cinnamon and a little crunch from the walnuts.  Prepare for your kitchen to smell like heaven!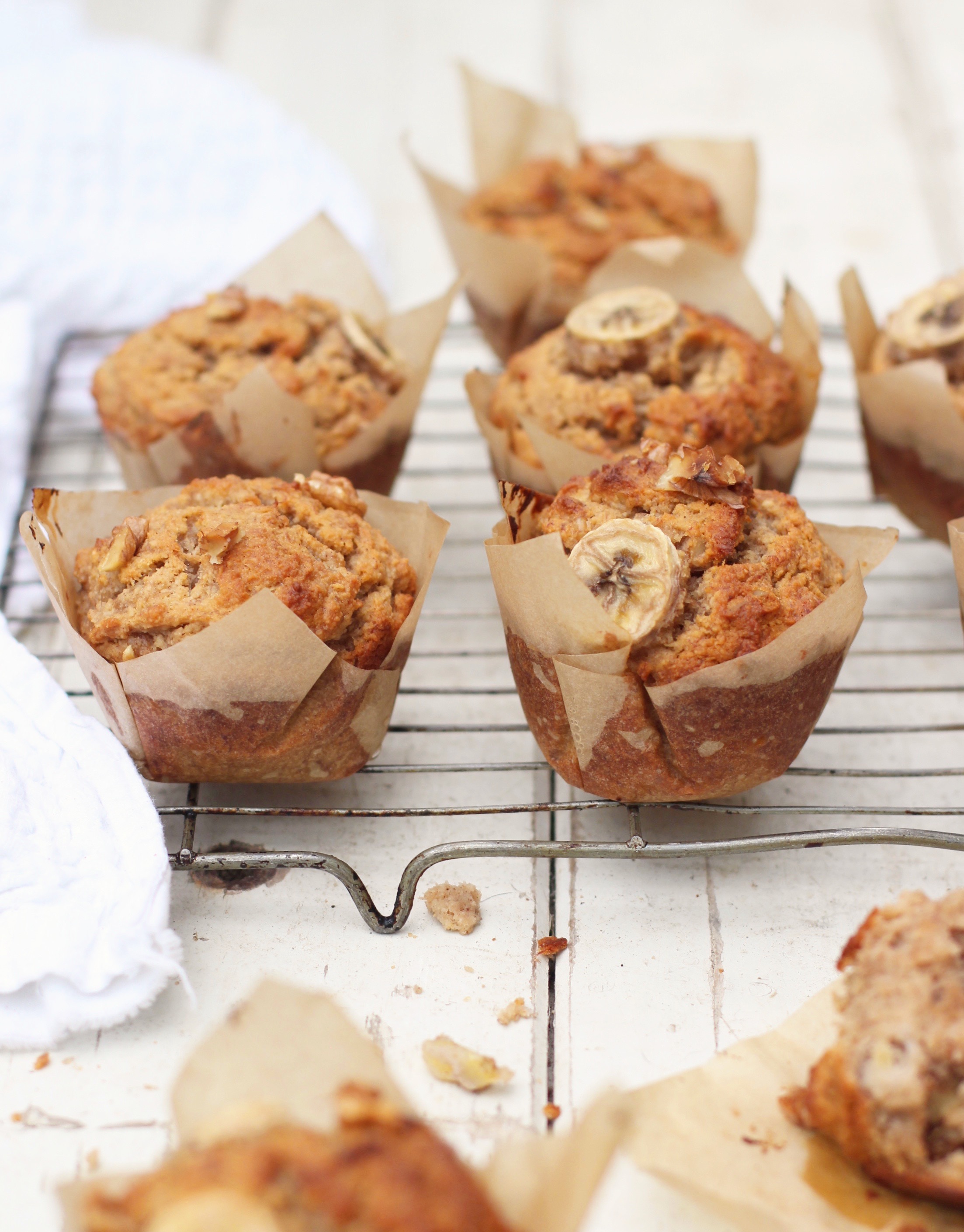 Preheat the oven to 180'C. If you're using flax instead of egg then whisk together the flax and water and set it die until it's thick like a raw egg.
Add the bananas, eggs/flax, vanilla, honey and melted coconut oil to your blender and blitz until smooth. If you don't have one, mash the bananas well with a fork and then add in the eggs, vanilla, honey and melted coconut oil and whisk well.
In a separate bowl, combine the ground almonds, gluten free oats, baking powder and cinnamon and mix it all together.
While mixing, gradually add the dry ingredients into the wet ingredients. Then chop the walnuts and fold them into the mixture.
Line your muffin tin with muffin cases or baking paper and spoon the mixture into each one, filling them all the way to the top.
Bake at 180'C for 25-30 minutes, until golden brown and a knife inserted into the middle comes out clean.
SaveSaveSaveSave
SaveSave