Tomato Relish
Makes 2 Large Jars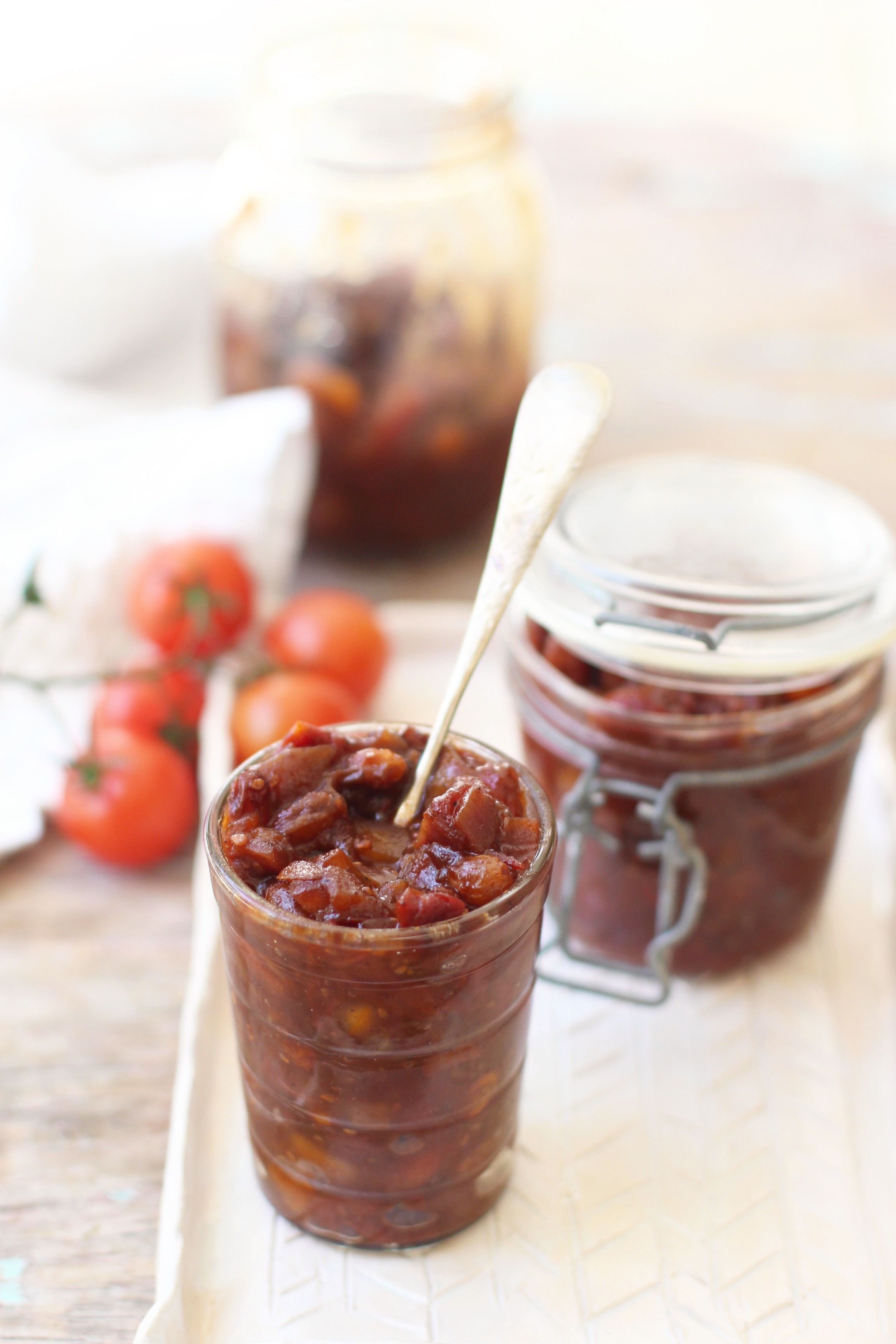 Ingredients
500g of Cherry Tomatoes
200g of Apple (Approx 1 Large)
1 Large White Onion
100ml of Apple Cider Vinegar
85g of Raisins
100g of Coconut Sugar
1 Teaspoon of Sea Salt
1/2 Teaspoon of All Spice
1/2 Teaspoon of Ground Ginger
This is my little spin on the classic Ballymaloe relish. I'm not sure how they make theirs but I've always loved it, especially the raisins. I've supplemented the coconut sugar with some apples for their sweetness  and used apple cider vinegar for extra depth. It's so delicious and super easy. This recipe makes 2 large jars or 4 small ones so you can half it if you don't need as much.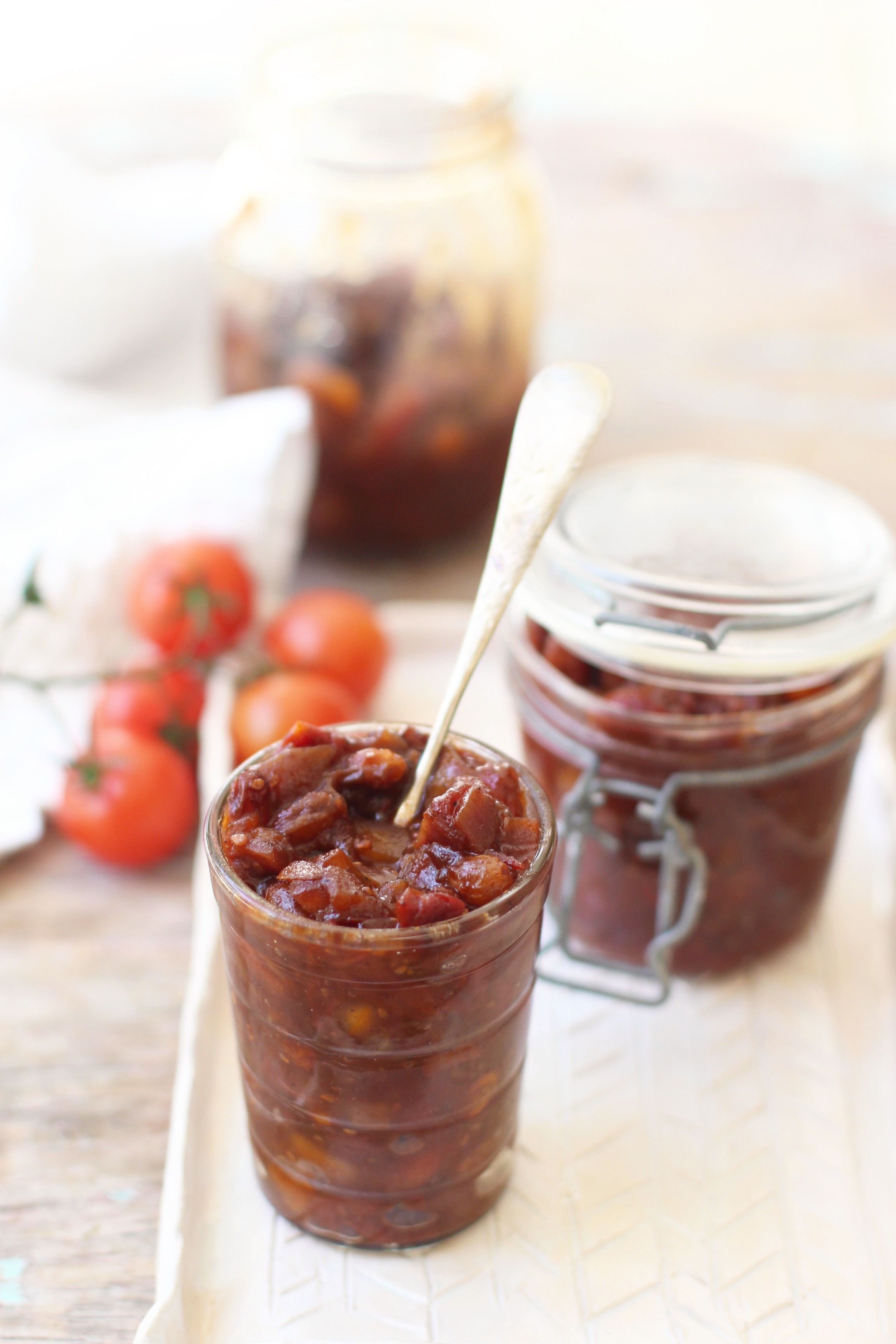 Chop the cherry tomatoes in half. Peel and chop the apples into very small cubes. Dice the onion and add them all to a medium pot.
Add in the apple cider vinegar, coconut sugar, raisins and spices and mix well. Bring it up to a gentle boil and then turn the heat down to a simmer. Let it simmer for about an hour, stirring regularly.
Transfer the mixture to your clean jars and leave them to cool before sealing.