Almond Cacao Balls
Makes 10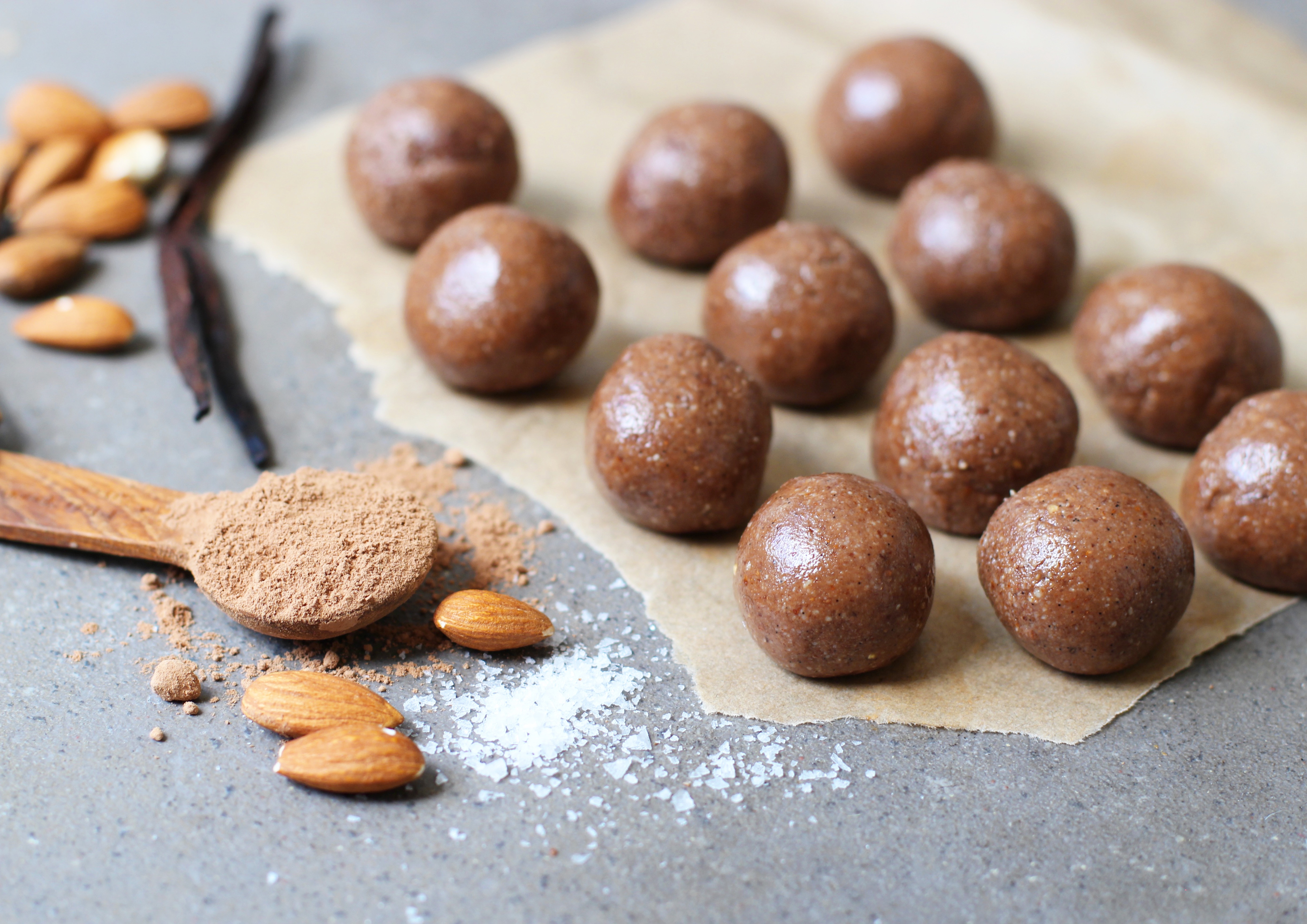 Ingredients
1 & 1/3 Cups of Almonds (200g)
1/4 Teaspoon of Vanilla Powder or 1 Vanilla Pod
2 Tablespoons of Cacao Powder
1 Tablespoon of Melted Coconut Oil
2 Teaspoons of Maple Syrup
Sea Salt
I've been gradually reducing the amount of natural sweeteners I use in my treats and these ones only have a teeny two teaspoons of maple syrup in the whole batch. They're gorgeously sweet though from the intense vanilla powder and have so much chocolatey goodness from the rich cacao powder and sea salt. They're full of Vitamin E and antioxidants so they're amazing for your skin and the dream for any chocolate lover.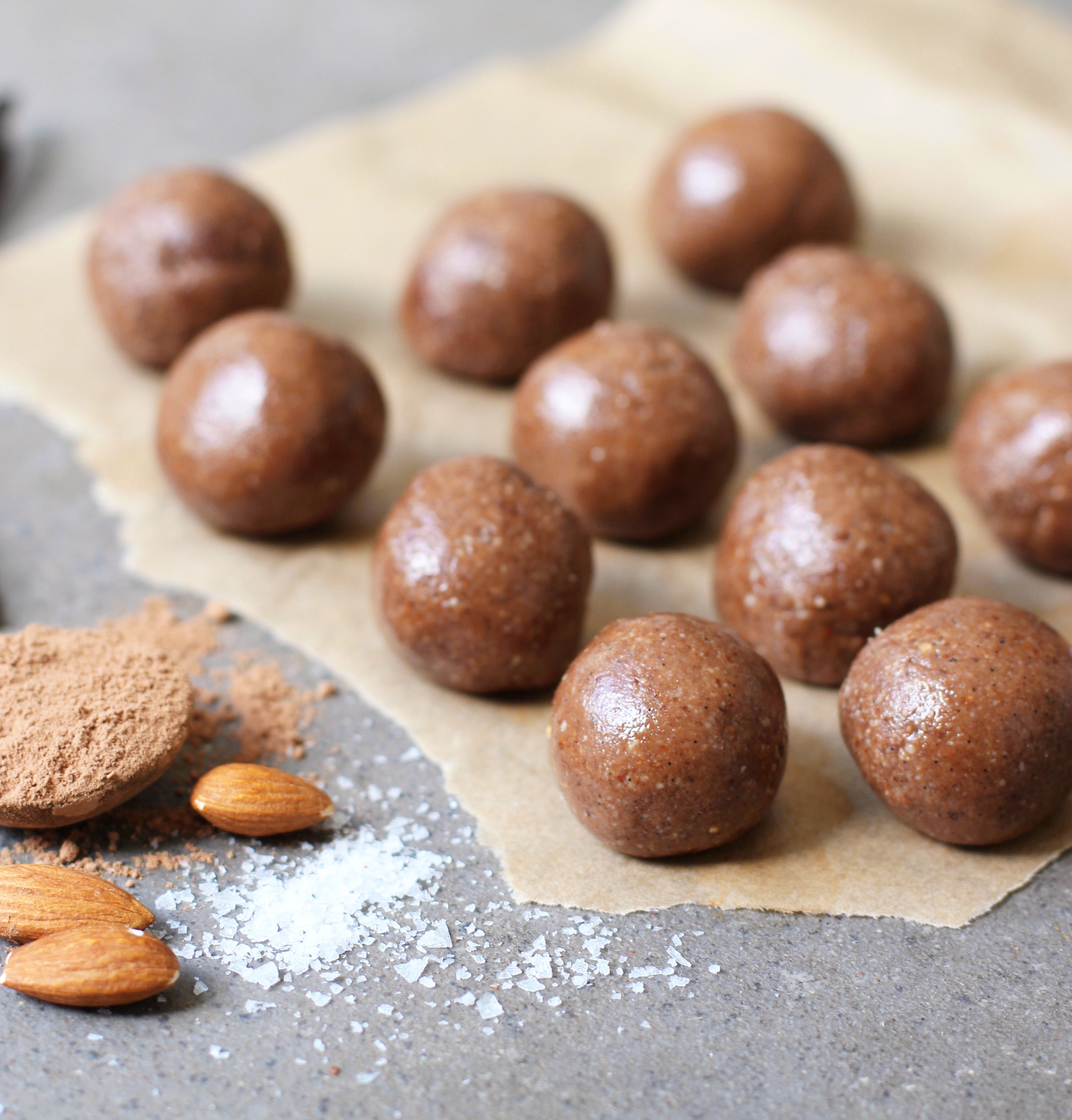 Roast the almonds at 180'C for 8-10 minutes until golden.
Add them to your food processor and blend until you have a very fine flour. Add in the vanilla powder, cacao powder and a good pinch of sea salt and blend until combined.
Add in the coconut oil and maple syrup and blend on high. The key to these is to keep blending. You want to blend on high speed for about 3 minutes (depending on your machine). Keep blending until you basically have a thick nut butter. The mixture should be starting to stick together and glisten-  if it's dry and crumbly keep going.
When the mixture is the right consistency, roll it into balls.