Chia Jam Overnight Oats
Serves 2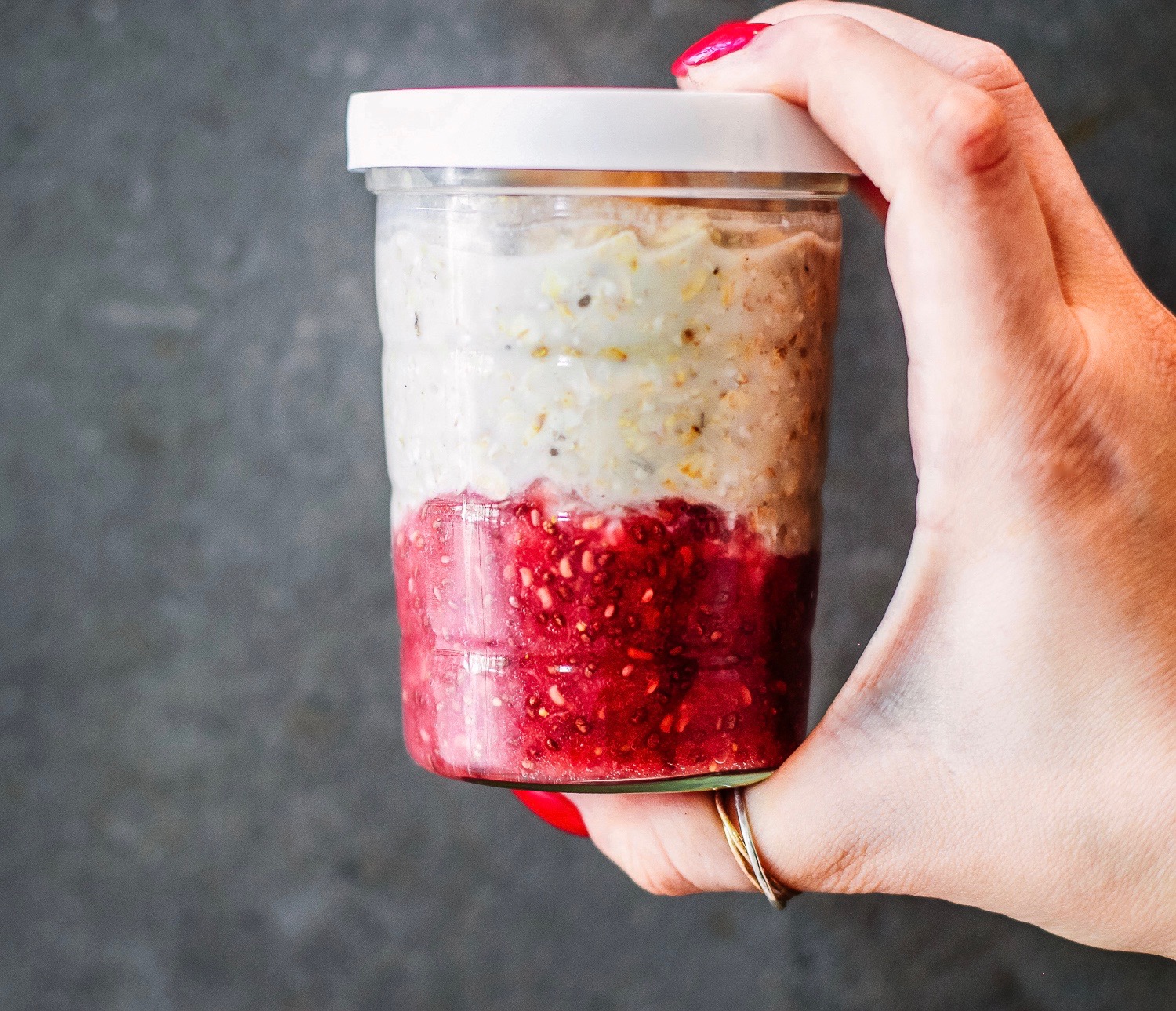 Ingredients
80g of Gluten Free Oats
150ml of Unsweetened Nut Milk
100g of Berries (Strawberries, Raspberries, Blackberries etc)
2 Teaspoons of Chia Seeds
2 Teaspoons of Maple Syrup or Honey
Nut Butter
This is such an easy way to revamp your overnight oats and perfect for busy mornings. It's just the right amount of sweetness and gives the oats the best texture. I  love how bright and colourful it is too. This recipe is for 2 servings, or 2 days worth, as I don't like to make overnight oats any further in advance as the oats tend to dry out. If you have leftover jam you can keep that in the fridge for additional days and just make more fresh oats. Or use the jam on toast or porridge!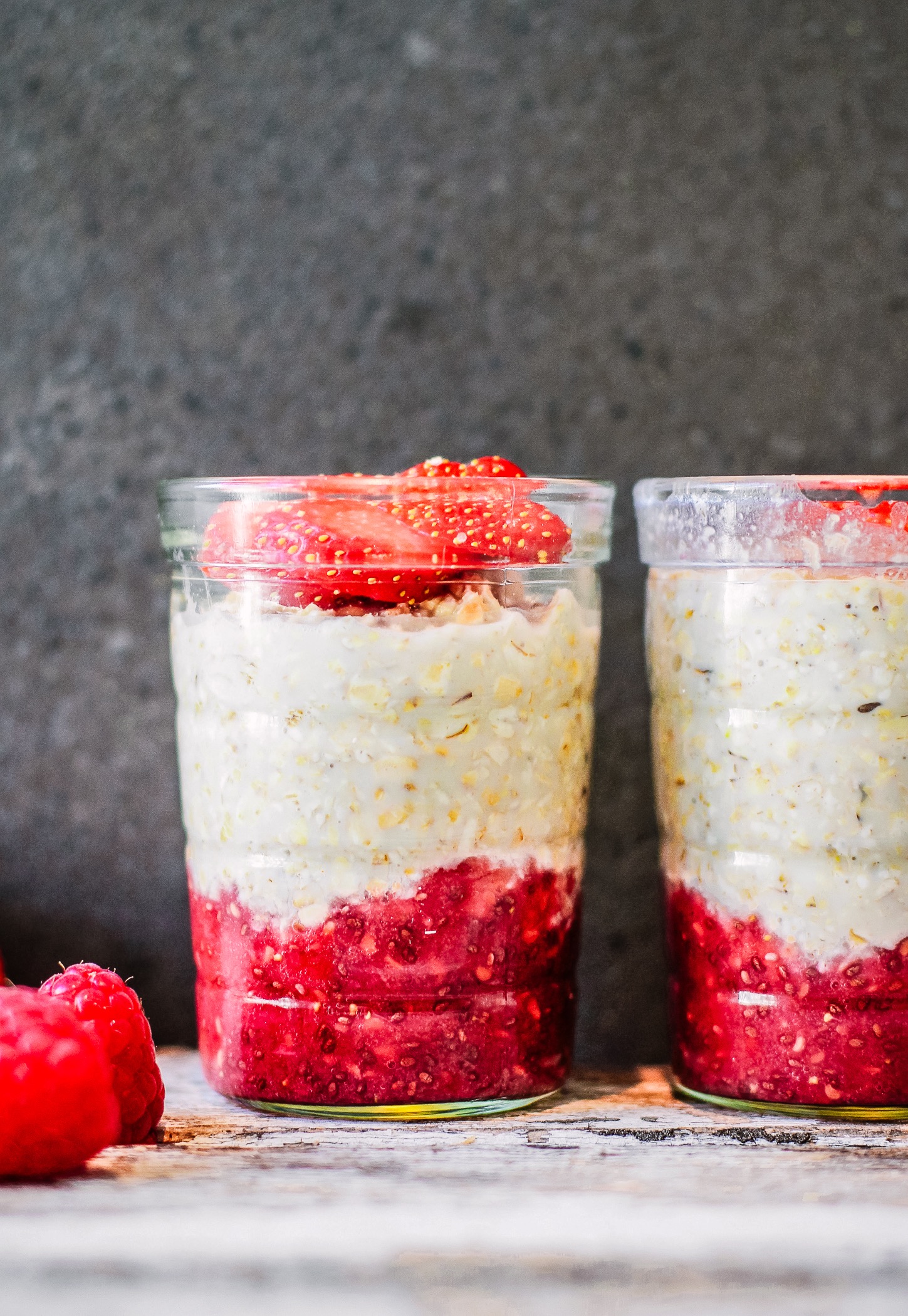 Combine the oats and almond milk in a medium bowl and mix well, then set it aside.
Add the berries, chia seeds and honey to a blender and blend on high until smooth.
Fill the bottom of each jar with jam. Stir the soaked oats again and then divide the mixture between the jars evenly.
Top each one with a spoonful of nut butter and a few extra berries, then pop them in the fridge overnight and then grab the next morning.
SaveSave