Balsamic Fig Chutney
Makes 10 Servings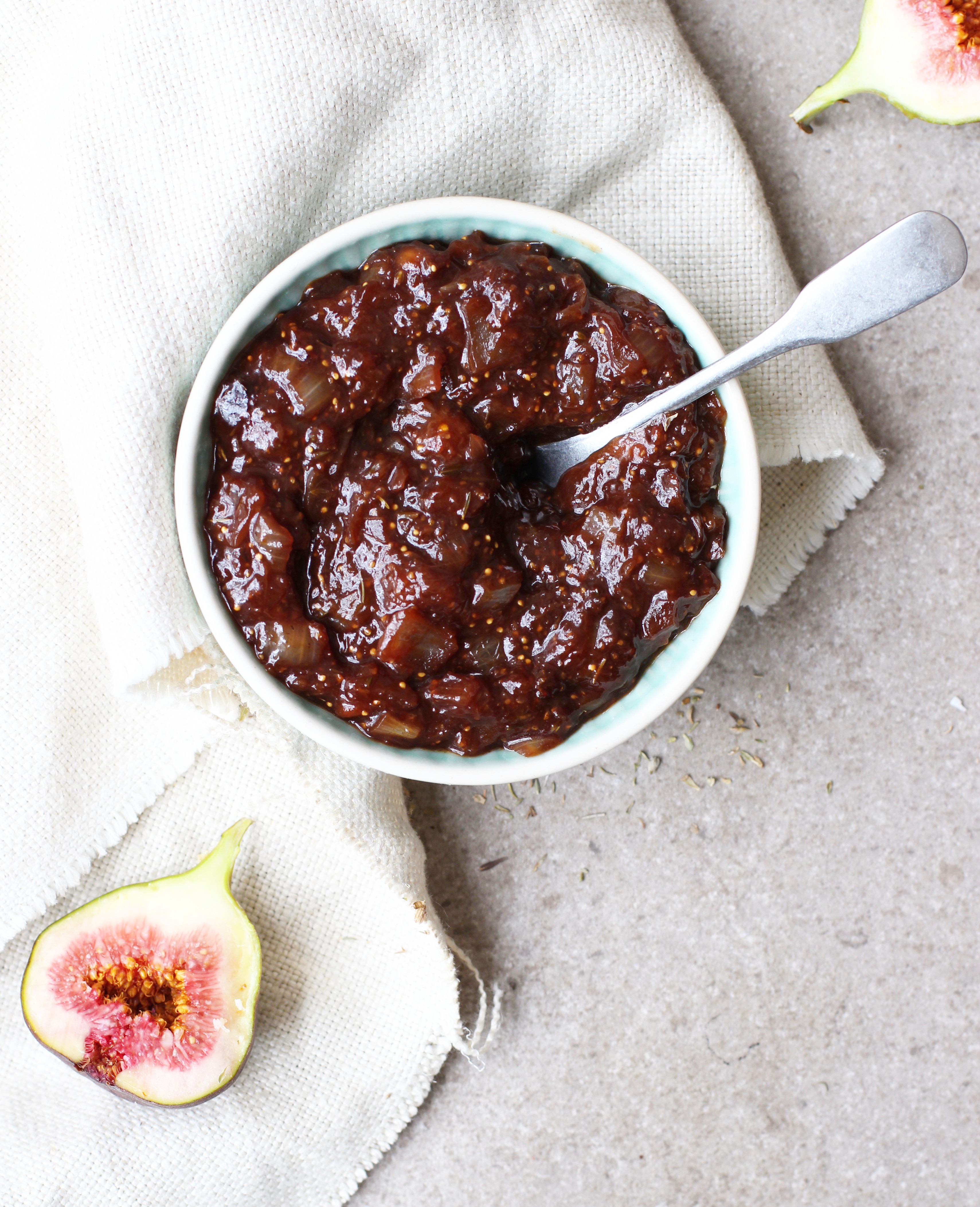 Ingredients
Glug of Olive Oil
1 White Onion
Small Handful of Fresh Thyme
10 Large Figs
1/3 Cup of Balsamic Vinegar (80ml)
2 Tablespoons of Honey or Date Syrup
This recipe is one of my mom's masterpieces and is a family favourite. It transforms even the most mediocre of snacks into a gourmet masterpiece. My favourite way to enjoy it is paired with blue cheese, parma ham and rocket. However you choose to have it I'm sure it'll be delicious, it's even good right off the spoon!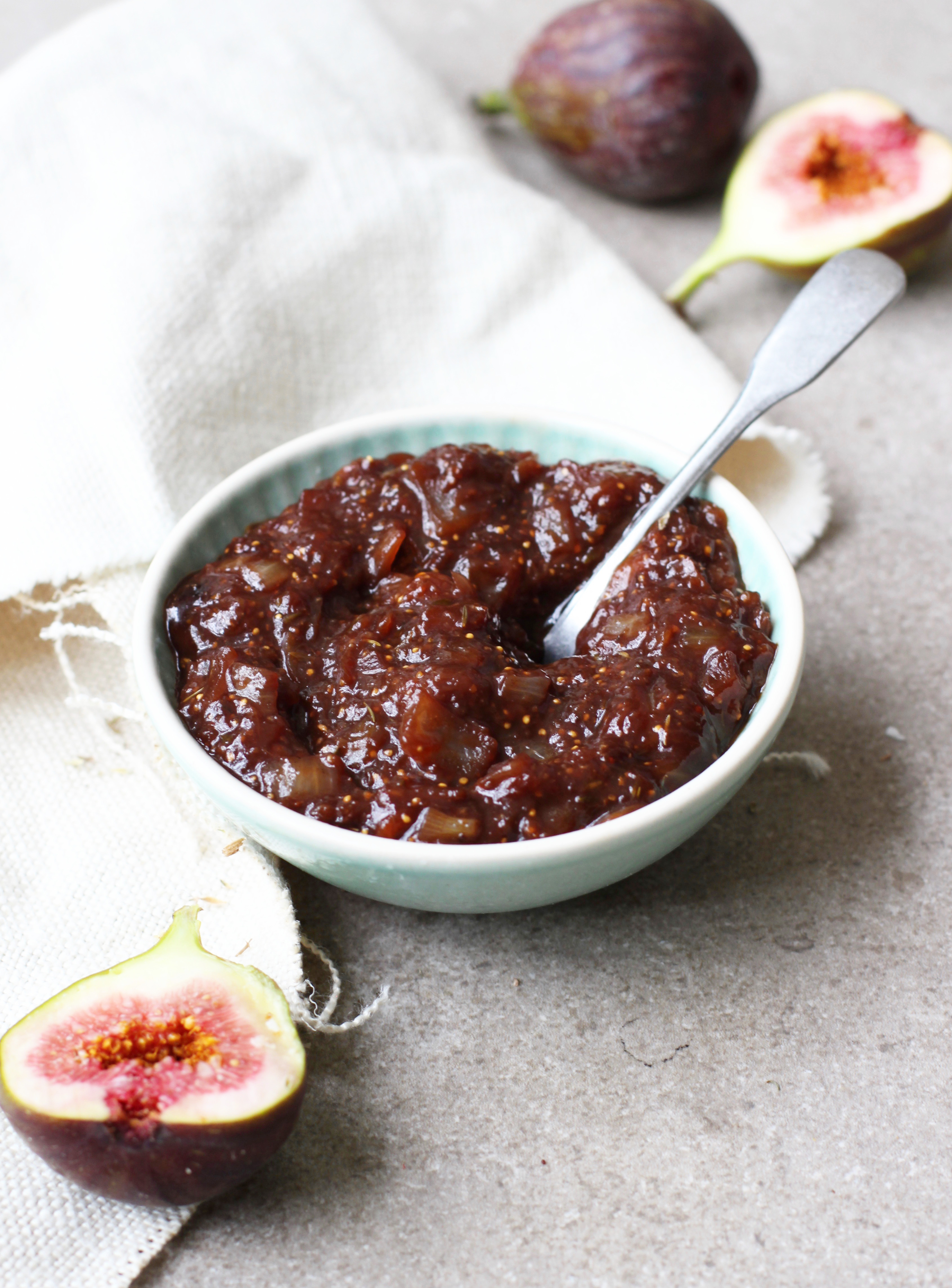 Start by dicing the onion.
Heat the olive oil in a medium frying pan on medium heat and then add in the onion and thyme leaves. Cook until the onions are nice, don't let them crisp.
While they're cooking, cut the figs in half and scoop the pink flesh out, discarding the skins.
Add the balsamic, date syrup and figs to the pan and leave it to simmer and reduce, stirring regularly, for about 15 minutes. It should be sticky and thick.