Beetroot & Hazelnut Quinoa
Serves 4-6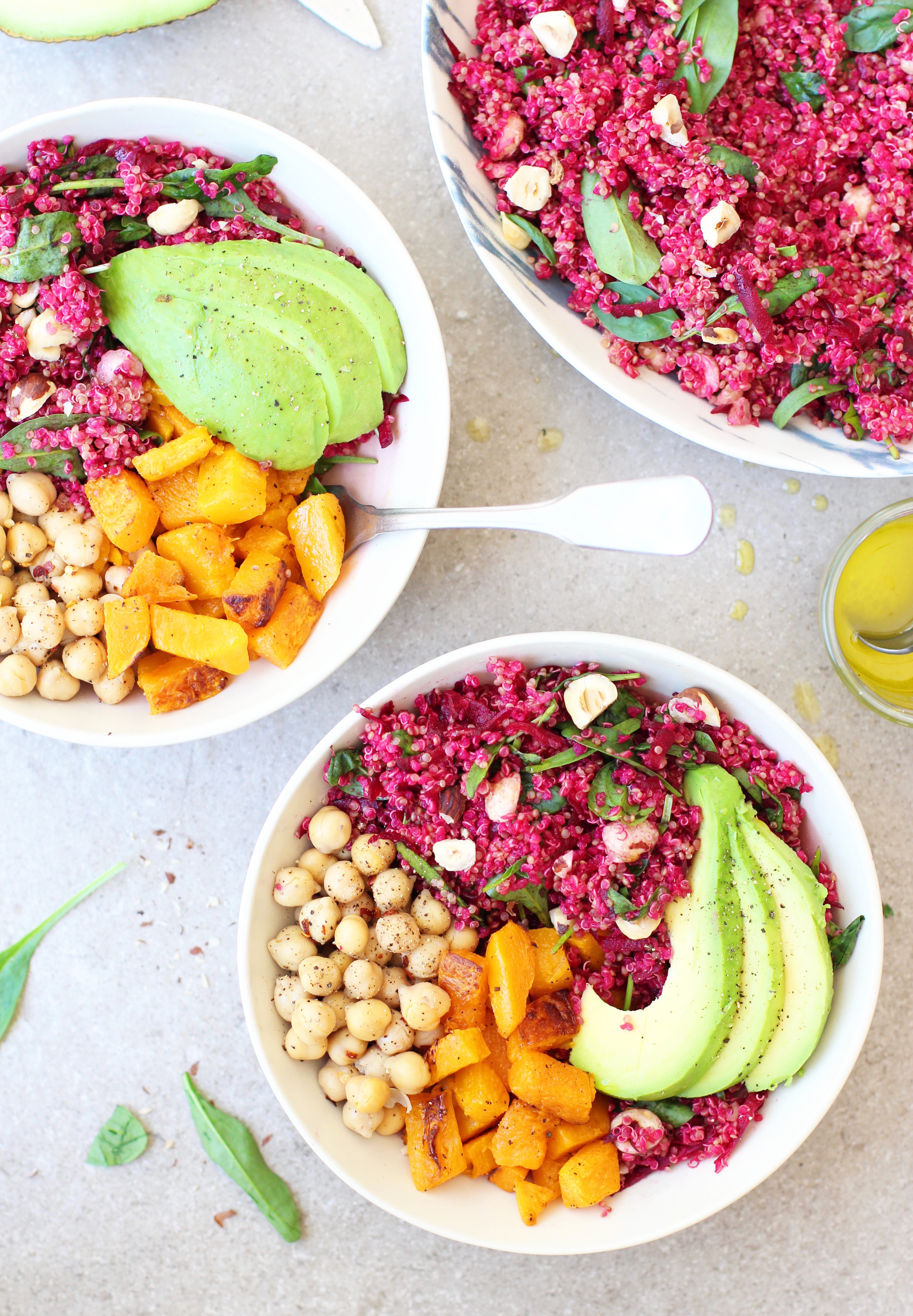 Ingredients
1 Cup of Uncooked Quinoa (170g)
2 Cups of Stock (500ml)
2 Raw Beetroots
30g of Spinach
1/3 Cup of Hazelnuts (50g)
For the Dressing:
3 Tablespoons of Apple Cider Vinegar
2 Tablespoons of Olive Oil
1 Teaspoon of Dijon Mustard
This is such a colourful and delicious way to fill your plate. It's perfect for brightening up your lunchbox because it's ideal for making ahead of time.  There's a light, zingy lemon dressing that I love with the roasted hazelnuts and the beautiful pink beetroot gives it a great texture and is packed with vitamin C, iron and folate.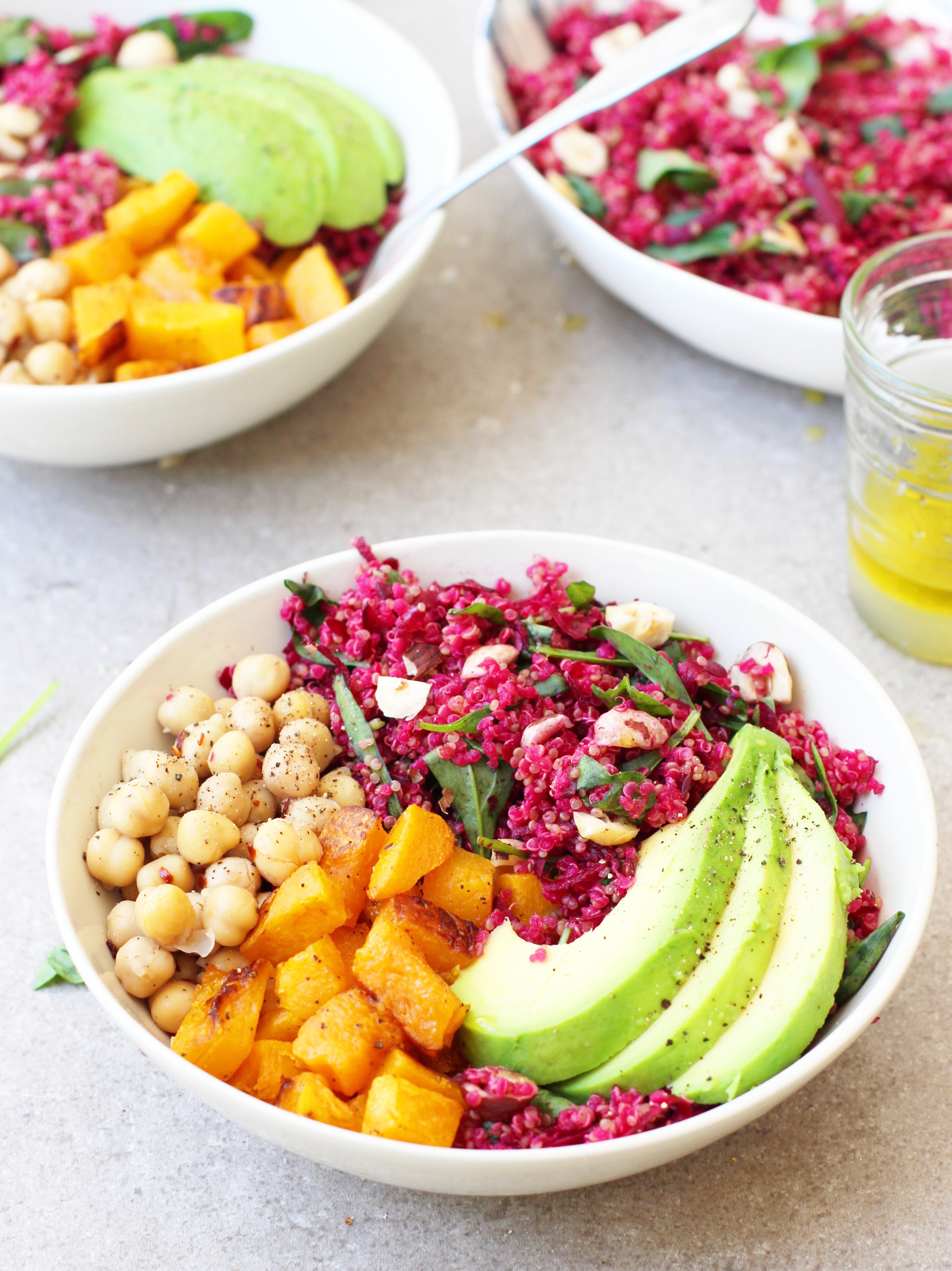 Preheat the oven to 180'C.
Add the quinoa and stock to a medium saucepan on medium heat. When it starts to bubble, pop the lid on and leave it to simmer for about 13-15 minutes until all of the liquid has been absorbed. Then take it off the heat, fluff it with a fork and pop the lid back on. Leave it to steam for a few minutes with the lid on and then remove it and leave it to cool.
Pop the hazelnuts into the oven and roast for about 8  minutes until golden. Remove any loose skins and roughly chop them.
When the quinoa is cool, add it to a large bowl with the spinach. Grate in the beetroot and toss it well.
Whisk together all of the ingredients for the dressing and drizzle it over the quinoa, tossing well. Sprinkle the hazelnuts on top and serve.