Blackberry Ripple Ice Cream
Serves 10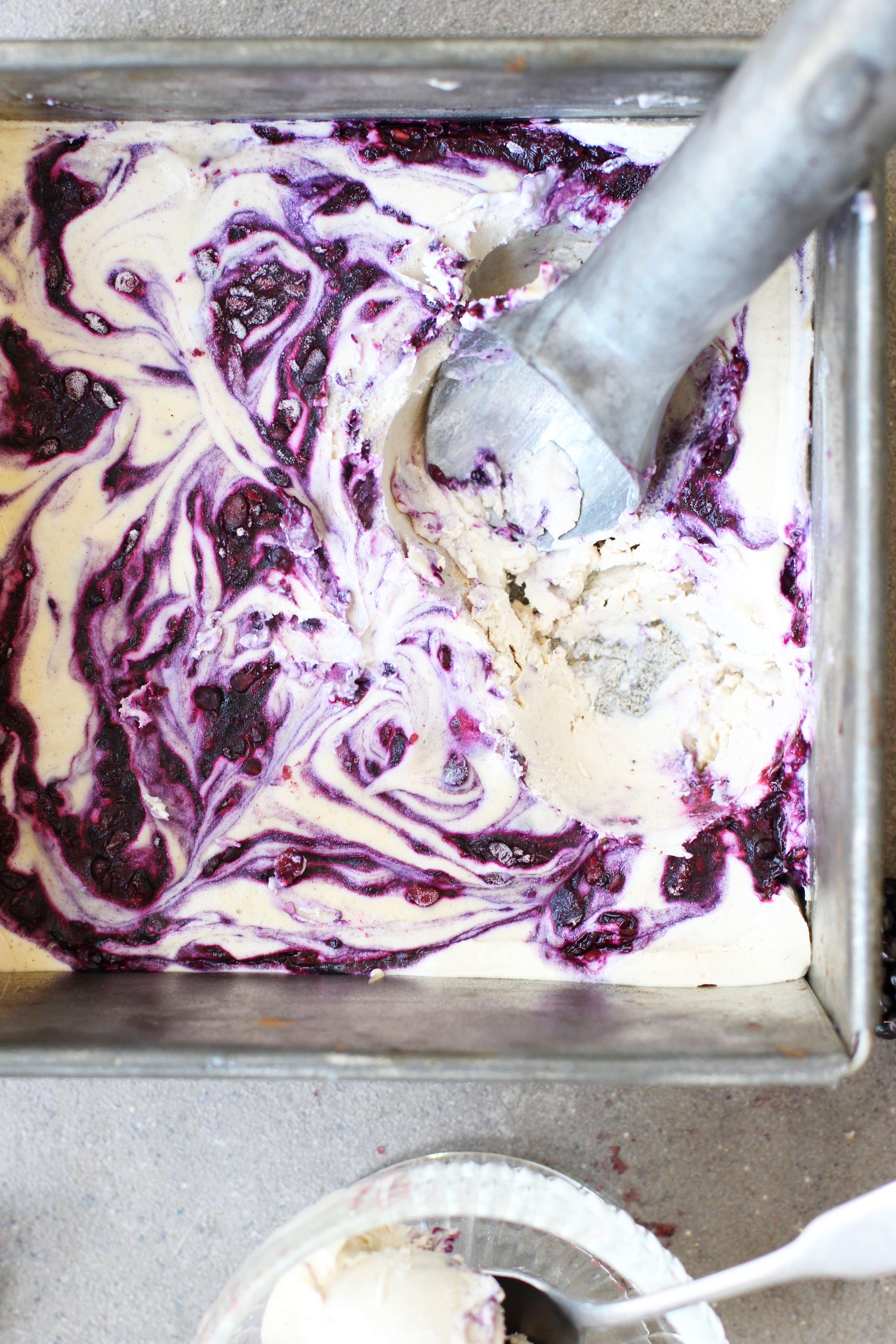 Ingredients
300g of Cashews, Soaked Overnight
150g of Coconut Yoghurt
60ml of Maple Syrup (60ml)
60ml of Nut Milk (60ml)
1/2 Teaspoon of Vanilla Powder or 1-2 Vanilla Pods
75g of Blackberries
This tastes as good as it looks. The vanilla ice cream is really rich and creamy, even though there's no cream in it at all. I don't think anyone would believe you if you told them all the ingredients were plant based 🙂 The blackberries rippling throughout give it the perfect berry hit and it's a great way to use up the last ones of the season.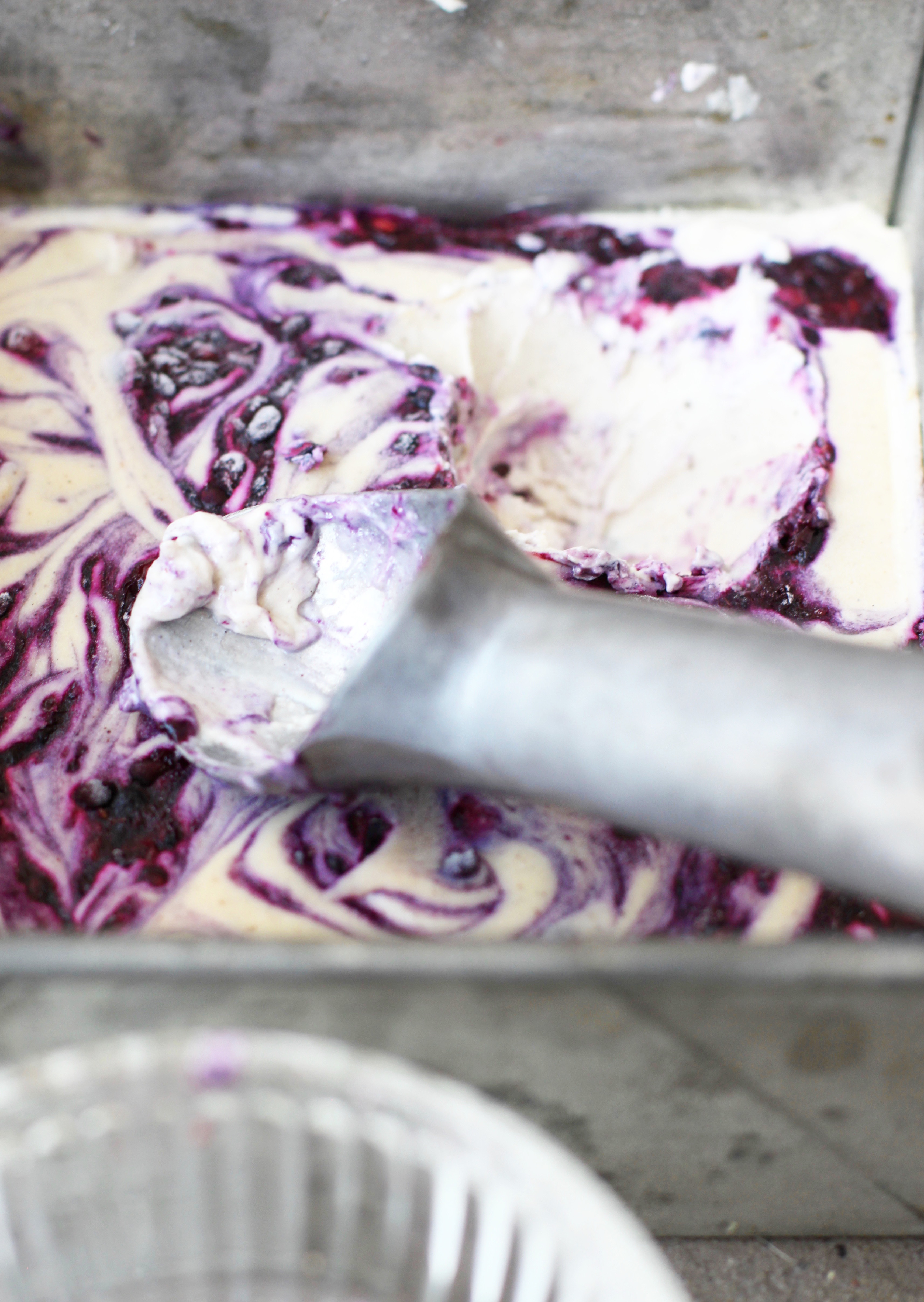 Add the drained cashews, coconut yoghurt, maple syrup, nut milk and vanilla powder to a high powered blender and blend on high until completely smooth. Keep going until it's silky smooth, with no lumps at all.
Pour the mixture into your container.
Add the blackberries to the blender and pulse until you have a chunky, runny mixture.
Dollop the blackberry mixture evenly on to the cashew mixture and use a knife to marble it. Pop it in the freezer overnight to set.