Lentil Bolognese
Serves 4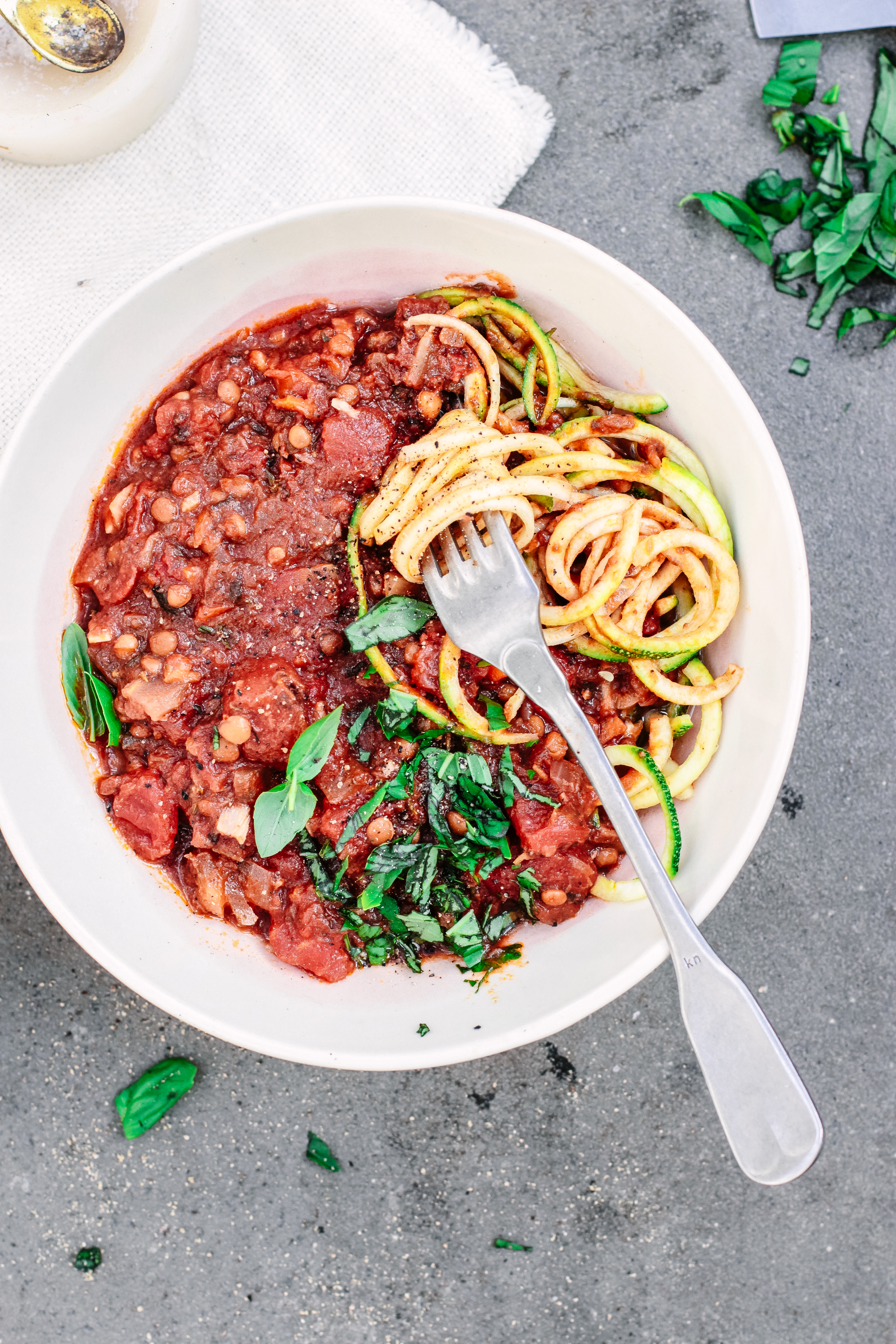 Ingredients
Large Handful of Fresh Rosemary and Thyme
1 Onion, Diced
3 Cloves of Garlic, Minced
2 Carrots, Peeled
2 Stalks of Celery
3 Tablespoons of Tomato Paste
120g of Mushrooms
1 Tin of Black or Green Lentils or 125g of Dry
2 Tablespoons of Balsamic Vinegar
2 Tins of Chopped Tomatoes
Handful of Fresh Basil
Salt & Pepper
Olive Oil
To Serve: Spiralized Courgette
We make this all the time at home, it's definitely one of my weekly go-tos. I haven't been eating meat for the last few months but I still crave the comfort and 'meatiness' of bolognese and this is seriously delicious. I like it really herby so the sauce is bursting with flavour and loads of lentil goodness.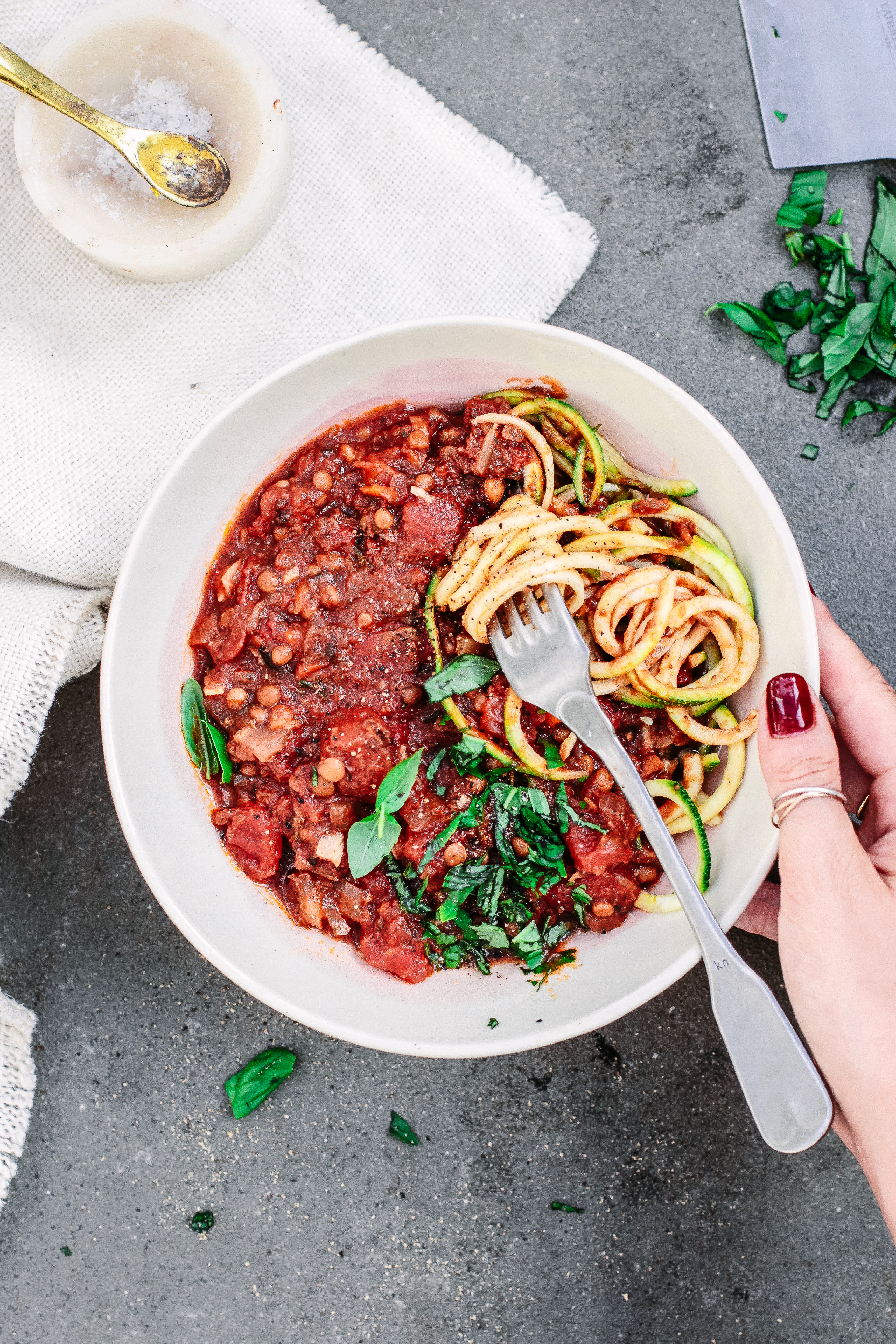 Add the olive oil to a large pot on medium heat. Add in the onion and garlic and cook for a few minutes until the onions are nice and soft. Finely chop the rosemary and thyme leaves and add them in.
While that's cooking, add the carrots, celery and mushroom to your food processor and pulse until finely chopped.
Add them to the pot and toss everything around. Season well with salt and pepper, then pour in the tinned  lentils (with their juices). If using dry lentils, add them + 60ml of water to the pot. Whisk together the tomato paste and balsamic vinegar and then add it to the pot, along with the tinned tomatoes.
Stir everything and then let it simmer away on medium-low heat for about 30 minutes. Finely chop the basil and stir it in at the end.
I serve mine on top of raw spiralized courgette, the hot sauce softens the courgette to the perfect consistency when you pile it on top.
SaveSave
SaveSave
SaveSave