Beet Burgers
Makes 5 Burgers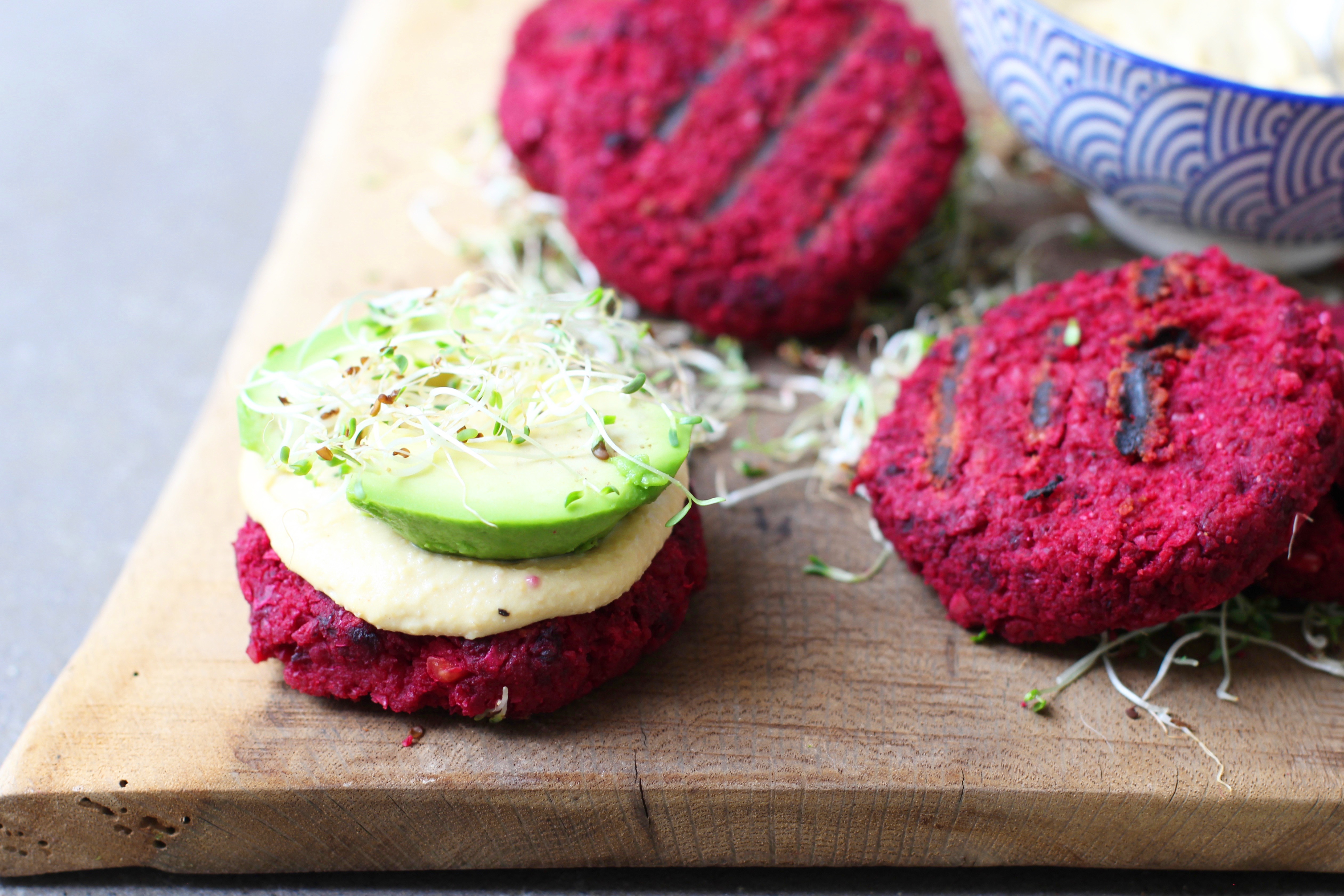 Ingredients
350g of Beetroot
1 Can of Chickpeas
2 Tablespoons of Tahini
2 Cloves of Garlic
1/2 Teaspoon of Cumin
Juice of 1/2 Lemon
Sea Salt
Suggested Toppings: Hummus, Avocado, Sprouts, Kimchi, Pickles etc
These beet burgers are packed with vitamin C, fiber, magnesium and iron (to name a few) and they have such an amazing colour. I love them with loads of hummus and some slaw for crunch.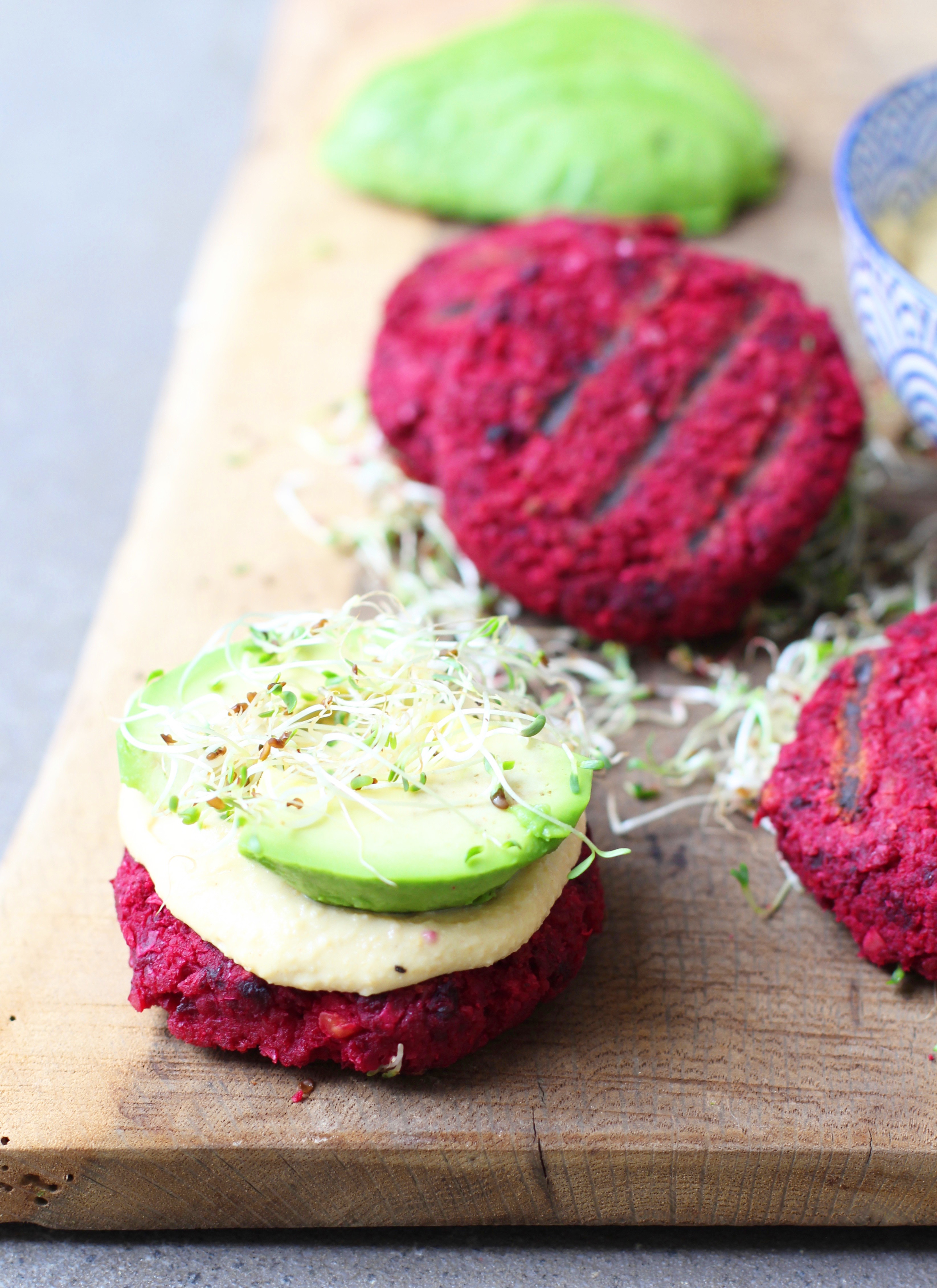 Preheat the oven to 200'C.
Peel the beets and chop them into cubes. Sprinkle with sea salt and roast for about 35 minutes until tender.
Drain the chickpeas and add them to the food processor with the beets. Mince the garlic and add it in along with the tahini, cumin and lemon juice. Blend just until the mixture comes together, don't overblend.
Shape the mixture into patties.
Heat a grill pan on medium high heat and add in a glug of olive oil. When it's hot, add the burgers. Cook for 4 minutes on each side until crisp. Transfer them to a roasting tray and cook in the oven for about 10 more minutes.