Shepherdless Pie
Serves 6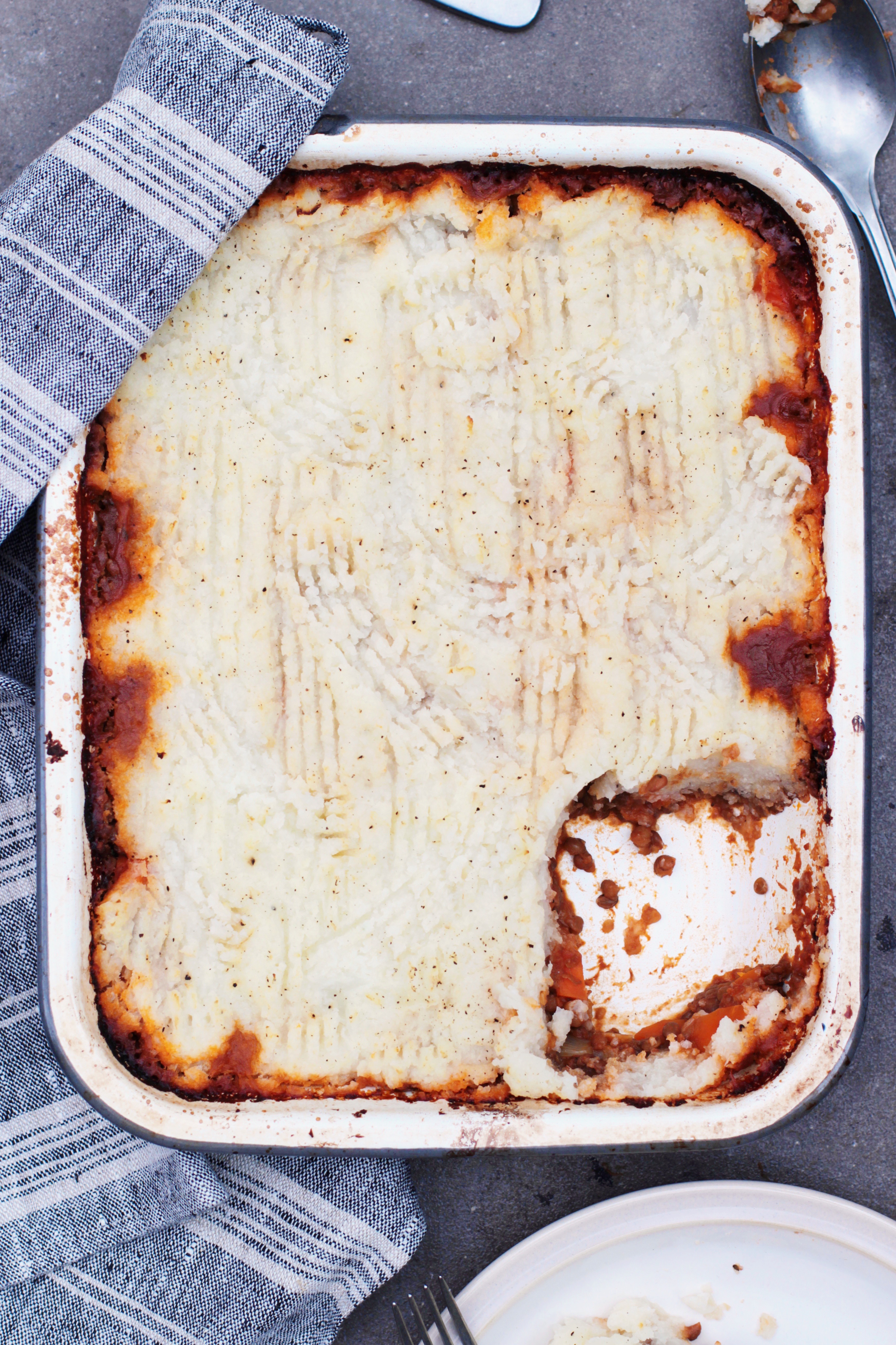 Ingredients
2 Tablespoons of Olive Oil
1 White Onion
3 Medium Carrots
6 Sprigs of Fresh Thyme
2 Tins of Green/Brown Lentils or approx 250g of Dried Lentils
3 Tablespoons of Tomato Puree
300ml of Vegetable Stock
1 Large Cauliflower (approx 1 kg)
4 Tablespoons of Almond Milk
Sea Salt & Pepper
If you try one meat free dinner let it be this one! It is SO good, it's so comforting and exactly like the classic version but with a vegan twist. The texture of the filling is amazing and I've gone with cauliflower on top to make it a little lighter. I absolutely love this one, I can't wait to hear what you think!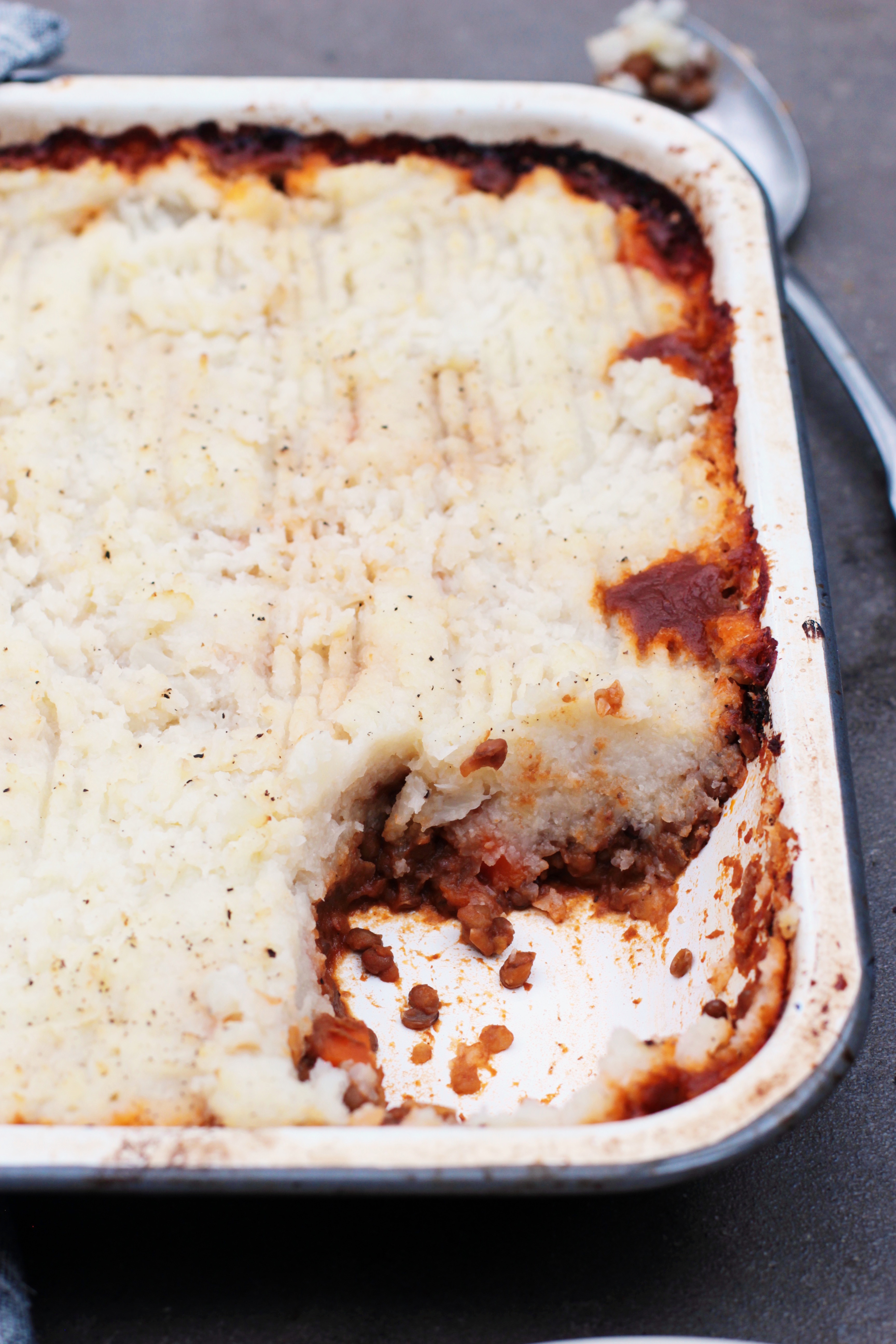 Preheat the oven to 200'C. Pop a large pot of water on to boil.
Add the olive oil to a large pan on medium high heat. Dice the onion and peel and chop the carrots.
Add them to the pan with the fresh thyme leaves and cook for about 5 minutes, stirring often until the onion is soft.
Drain the lentils* and add them to the pan with the tomato puree and vegetable stock. Stir well and bring it to a simmer. Let it simmer for about 20 minutes until the carrot is tender and the liquid has reduced a little.
While that's simmering, chop the cauliflower into florets and add them to the pot of boiling water. Boil for about 15 minutes until tender.
Drain the cauliflower and add it to a food processor with the almond milk and a good pinch of salt and pepper. Blend until really smooth.
Pour the lentil mixture into your casserole dish. Add the cauliflower mash on top and use a fork to carefully spread it around.
Pop it in the oven for 25-30 minutes until the top is starting to crisp and the sides are bubbling.
*if you want to use dried lentils, you will need more stock and it will need to simmer for about 40 minutes.
SaveSave
SaveSave