Sticky Pecan Squares
Makes 16 Bars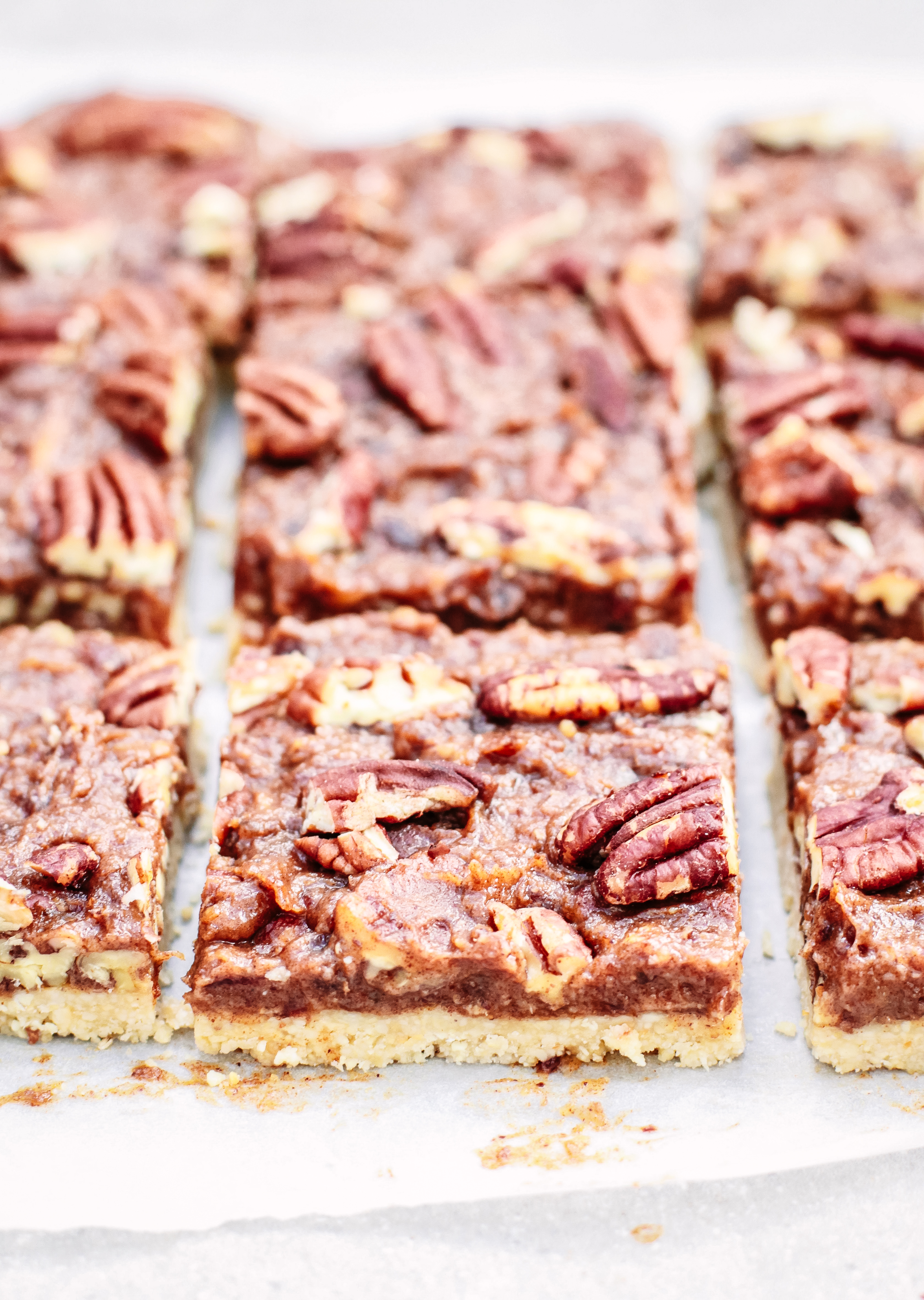 Ingredients
For the Crust:
1 & 1/2 Cups of Cashews (225g)
2 Tablespoons of Maple Syrup or Honey
1 Tablespoon of Melted Coconut Oil
For the Filling:
1 Cup of Dates (150g)
1 Cup of Pecans (100g)
2 Tablespoon of Cashew/Almond Butter
1/2 Teaspoon of Cinnamon
I'm in love with these at the moment! The roasted cashew bottom makes the best crumbly base and the flavours are just insanely yum. The recipe works really well as a pecan pie too, just follow the instructions exactly but use a pie dish instead.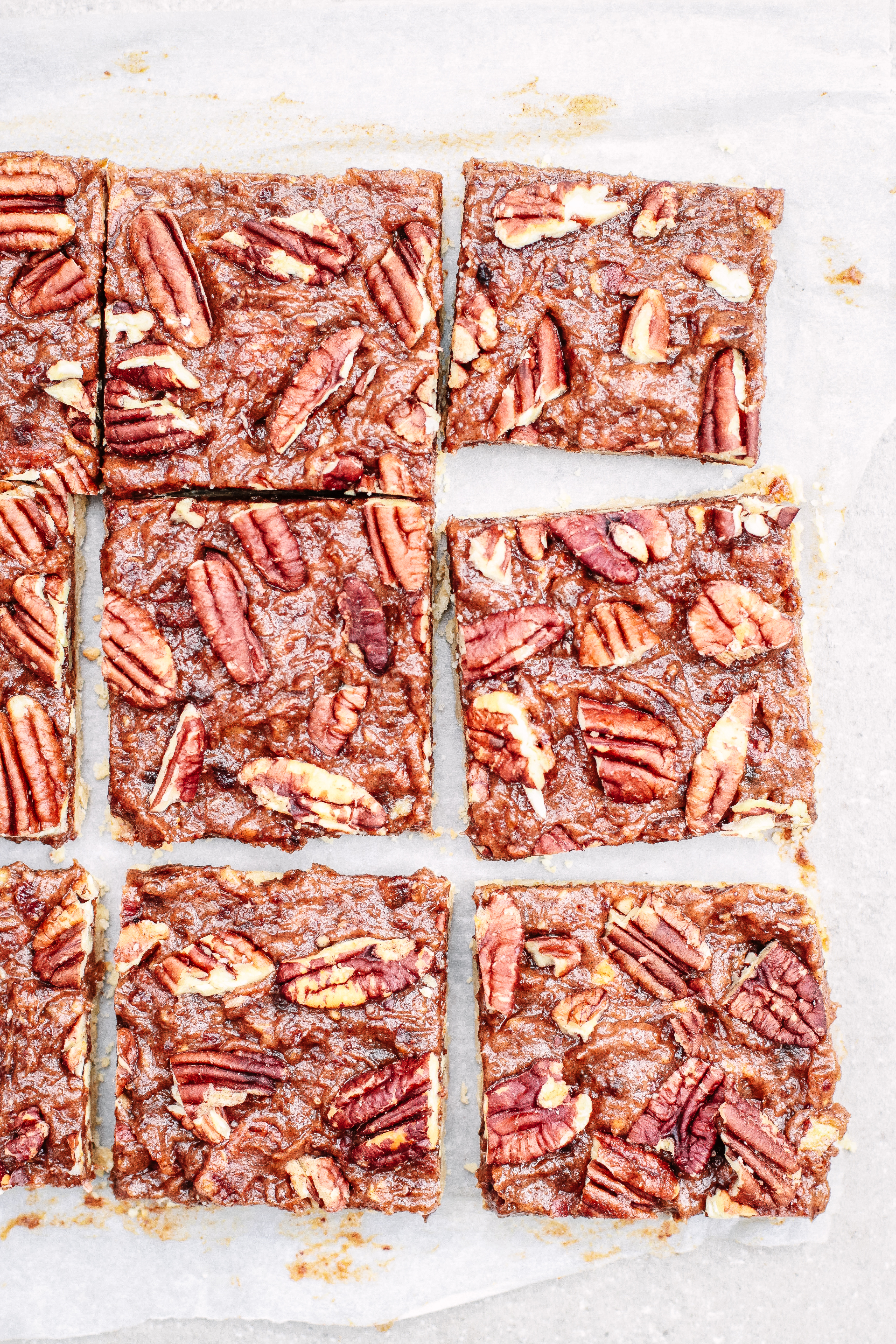 Firstly, pour boiling water over your dates and set them aside. Roast the cashews and pecans (separately, you can use the same tray but put them on opposite sides) at 180'C for about 8 minutes, tossing them once in the middle. Set the pecans aside and add the cashews to the food processor with a pinch of sea salt. Blend until you have a fine flour.
Then add in the melted coconut oil and maple syrup and blitz until it all comes together in a smooth, doughy mixture.
Use your hands to press the dough into an 8 inch baking tin lined with parchment paper. Press it very firmly into the tin, making sure is packed tightly. Pop it in the freezer while you make the filling.
Add the dates and about 125ml of the water they were soaking in to the food processor and blend until you have a sticky paste.
Add in the nut butter and cinnamon and blend until smooth and thick.
Roughly chop the pecans. Stir half of them into the date mixture. Spread the mixture evenly over the cashew base.
Sprinkle the remaining pecans evenly over the top and then lightly press them into the filling. Pop it all in the freezer for about half an hour to set. Slice and enjoy!
SaveSave