Apple & Cinnamon Overnight Oats
Serves 2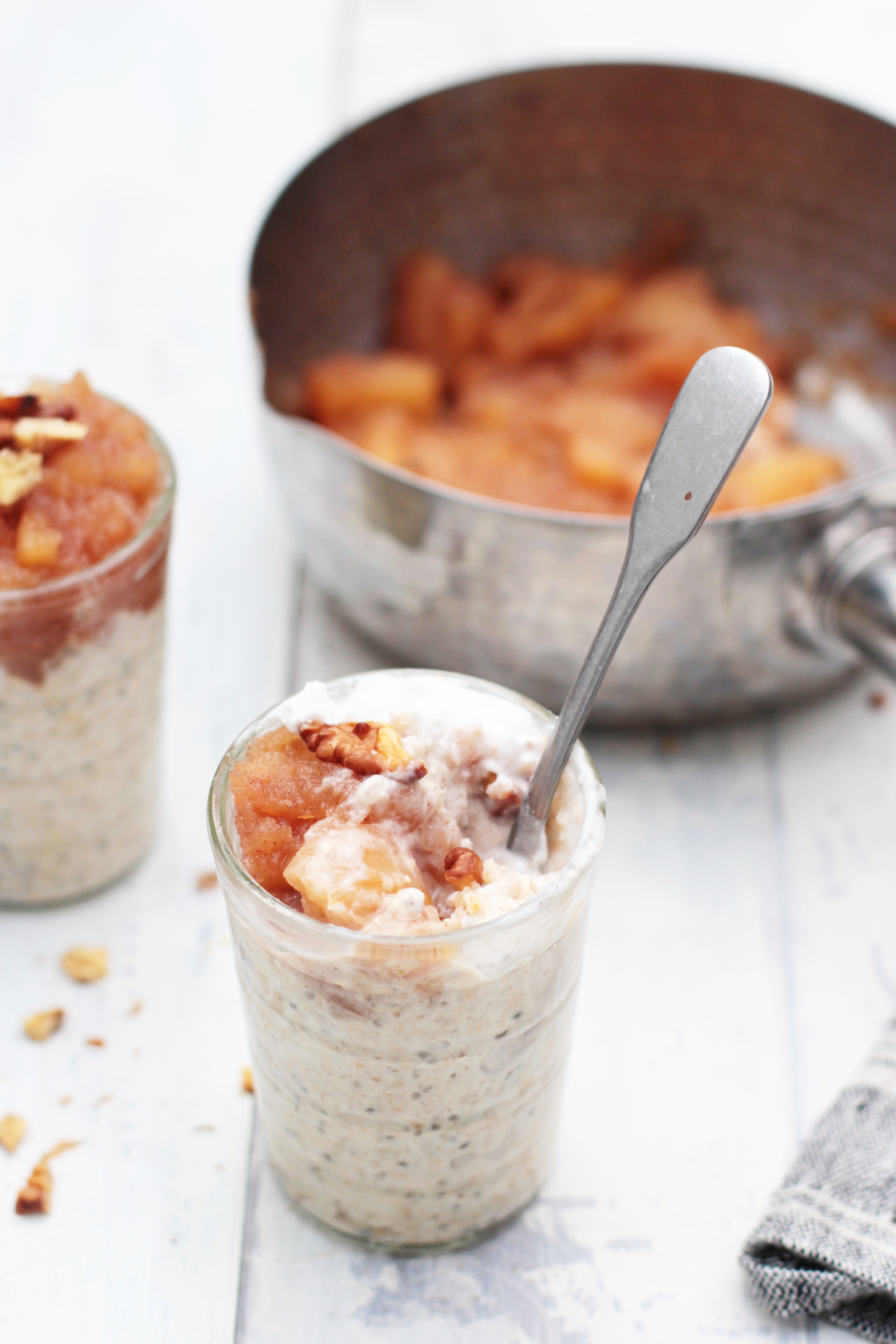 Ingredients
For the Oats:
80g of Gluten Free Oats
150ml of Unsweetened Nut Milk
1 Tablespoon of Chia Seeds
Handful of Walnuts
For the Apple Sauce:
2 Apples
1/2 Cup of Water (125ml)
1/2 Teaspoon of Cinnamon
Optional: Coconut or Greek Yoghurt
Apple and cinnamon together is the cosiest winter flavour for me. I used to have them with my porridge when I was little and it's the most comforting combination. This way of prepping them takes about half an hour but it's all done ahead of time so it's a great one for a dark Sunday evening. You'll love yourself for it later in the week! The apple sauce recipe makes extra so you can keep it in the fridge to make more oats later in the week or to use in other recipes.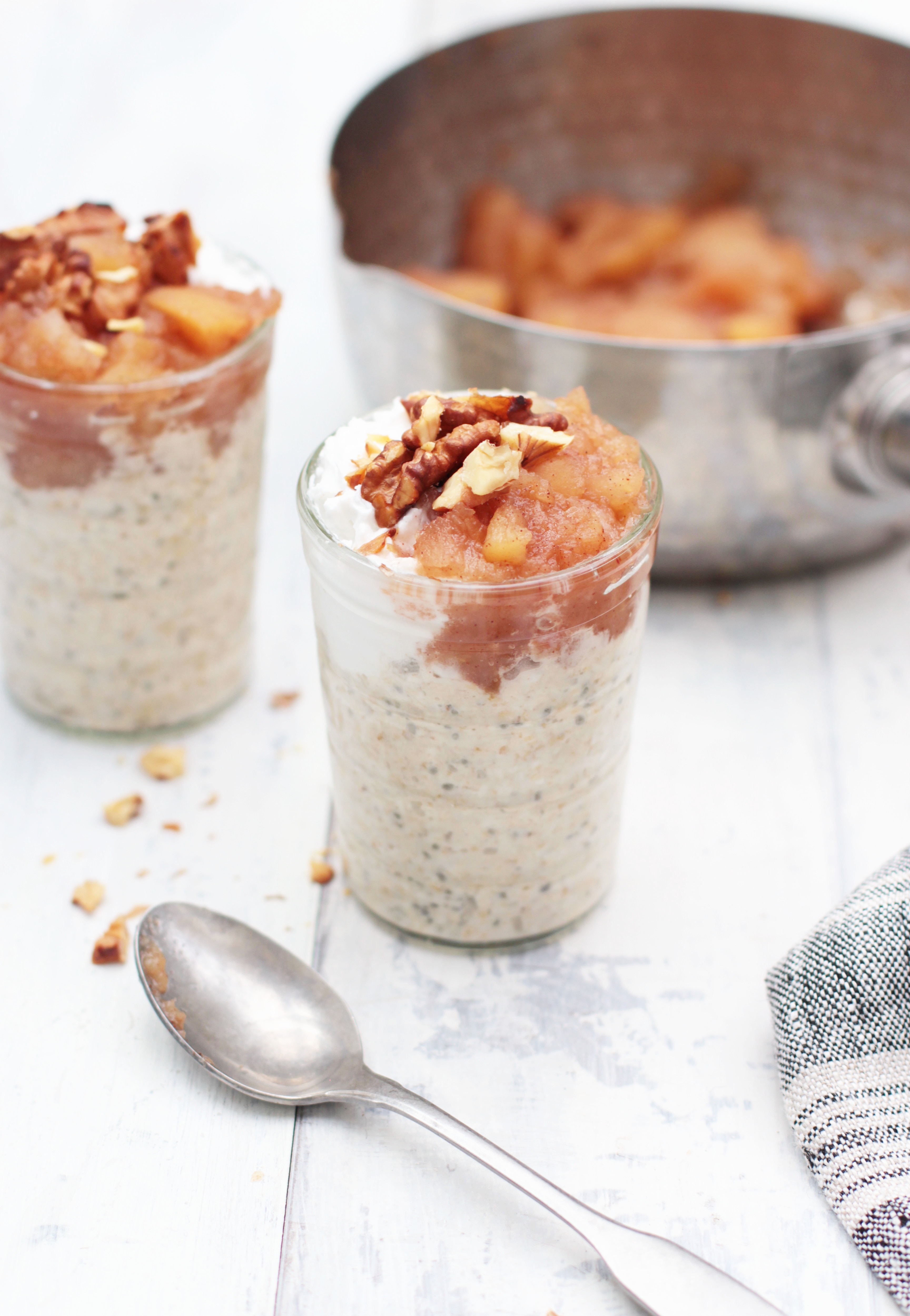 Preheat the oven to 180'C. Peel the apples and chop them into small chunks. Add them to a small saucepan with the water and cinnamon and stir. Place it on medium heat and pop the lid on. Let the apples stew for about 20 minutes, until tender. While that's on, pop your walnuts in the oven for about 8 minutes until golden.
When the apples are ready, mash them gently with a fork and stir to mix in any excess liquid. Taste it for sweetness and if needed, stir in a teaspoon or two of honey.
Add the oats, nut milk and chia seeds to a bowl and mix them well. Divide the mixture between your serving jars or bowls and add a dash more nut milk to each.
Spoon some of the apple sauce on top of each serving and crumble the walnuts on top. I serve mine with a dollop of coconut yoghurt too.
Put the jars in the fridge overnight (or minimum 2 hours) and serve the next morning.
SaveSave