Tomato & Basil Vegan Omelette
Serves 2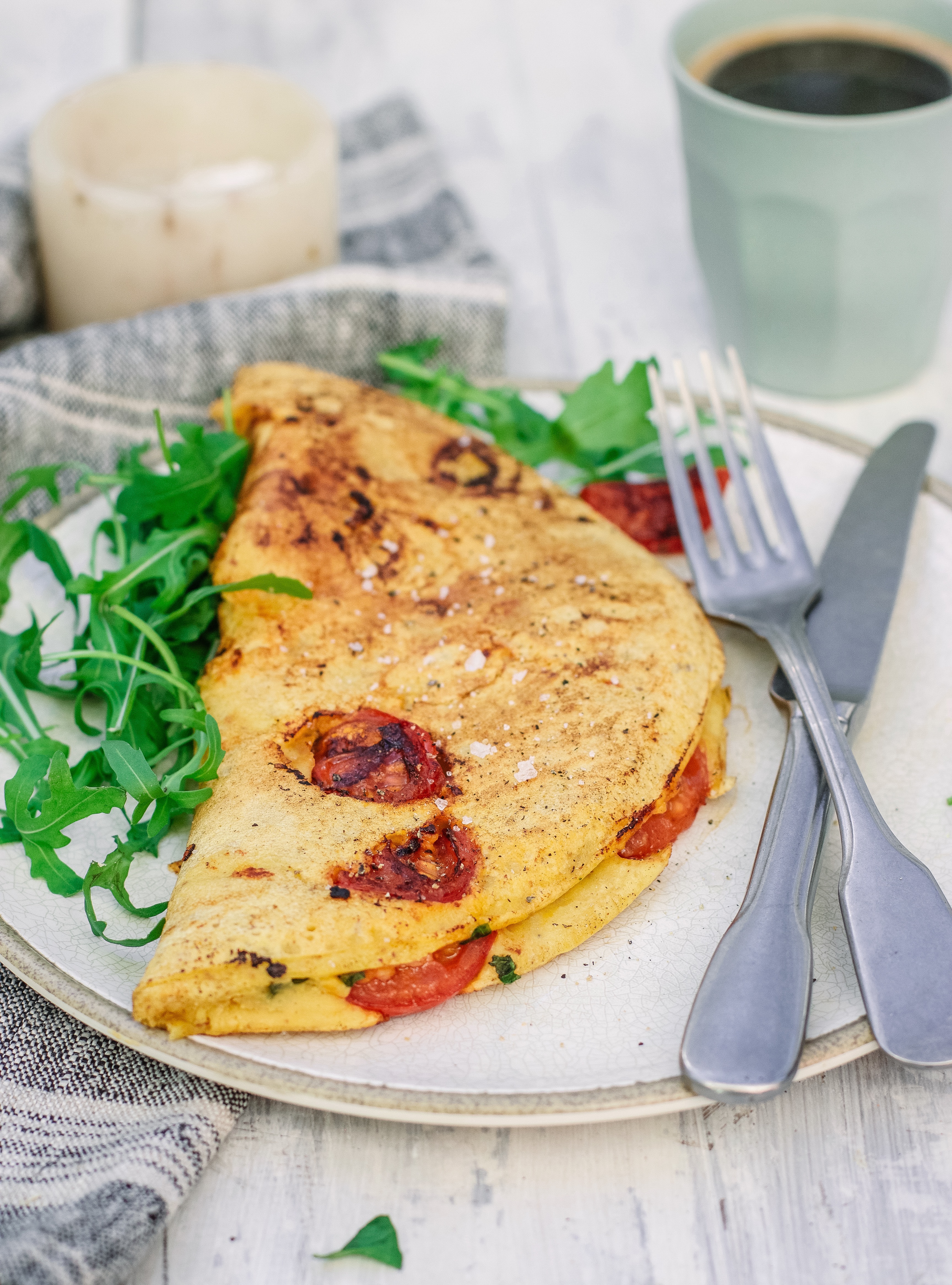 Ingredients
3/4 Cups of Water (185ml)
1 Cup of Chickpea/Gram Flour (130g)
2 Tablespoons of Coconut Yoghurt (40g)
Sea Salt & Pepper
1 Teaspoon of Olive Oil
Handful of Cherry Tomatoes
Small Handful of Fresh Basil, Finely Chopped
This vegan omelette is the best savoury breakfast. You can fill it with whatever you like but this combo is super quick and so delicious.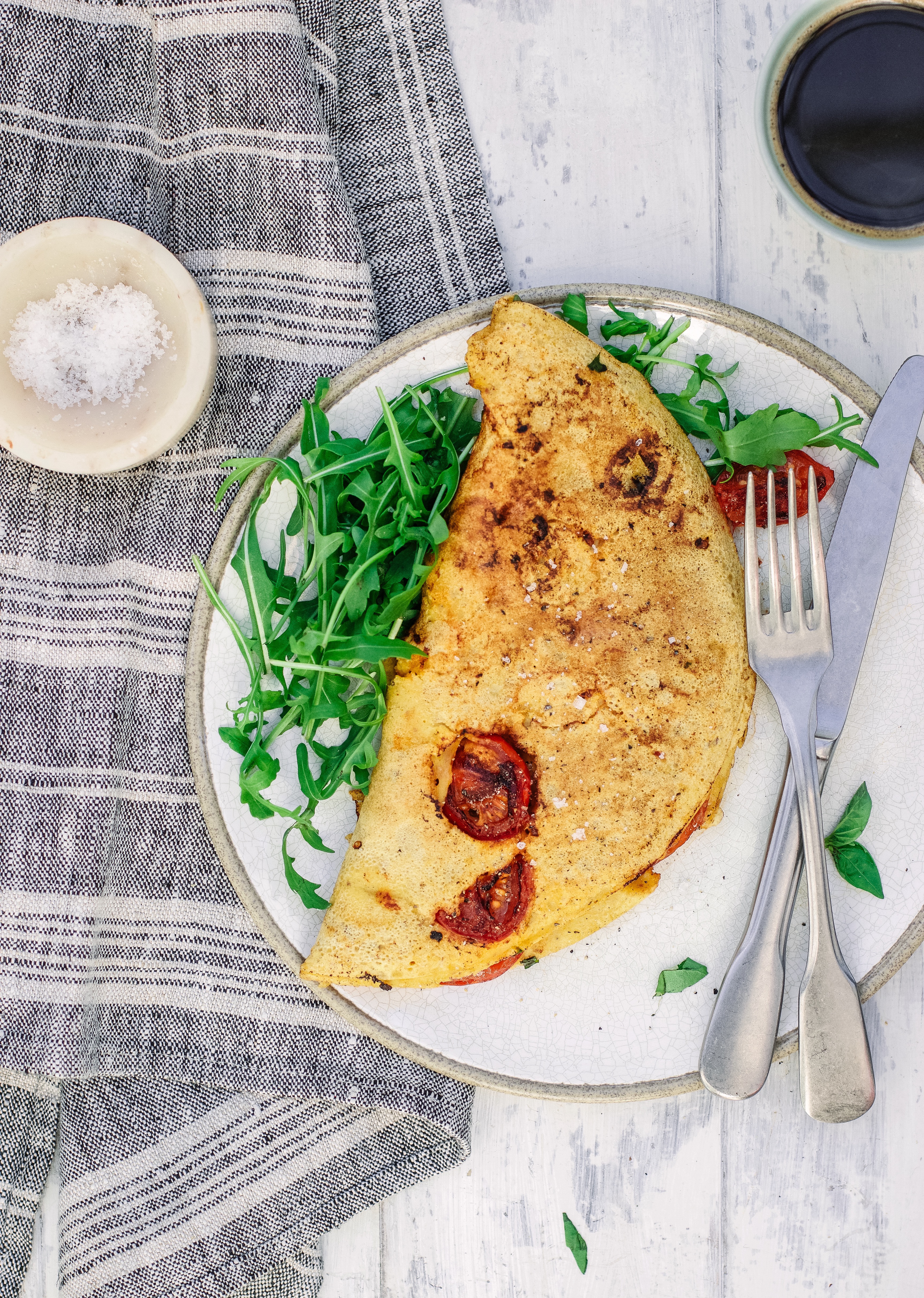 Add the water, chickpea flour and coconut yoghurt to your blender and blend until smooth. Season well with salt and pepper and blend once more to combine.
Heat the olive oil in a medium sized non stick pan on high heat. Roughly chop the cherry tomatoes and add them to the pan. Cook them for about 2 minutes, until lightly cooked.
Pour half of the mixture into the pan, so that it covers the tomatoes and comes out to the edges of the pan. Let it cook for about 1.5-2 minutes, then sprinkle on the fresh basil. Flip half of the omelette over itself and continue to cook for another minute or two until the inside it set.
Repeat with another omelette and serve with salt and pepper.
SaveSave
SaveSave