Tomato & Quinoa Stew
Serves 4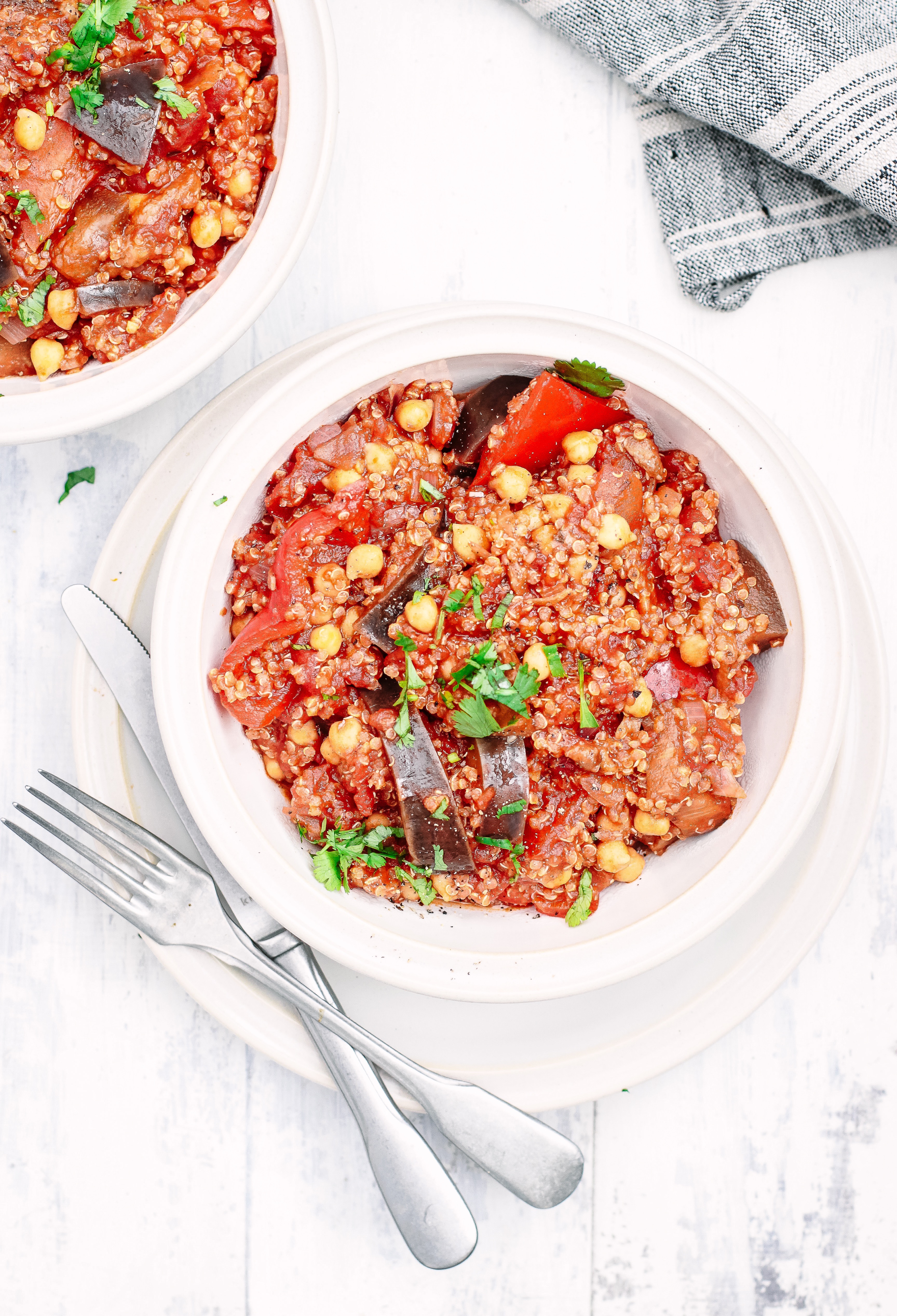 Ingredients
2 Tablespoons of Olive Oil
2 Teaspoons of Dried Oregano
2 Cloves of Garlic
1 White Onion
3 Tablespoons of Balsamic Vinegar
2 Red Peppers
1 Aubergine
2 x 400g Tinned Tomatoes
2 Cups of Stock (500ml)
1/2 Cup (85g) of Quinoa, Uncooked
1 Tin of Chickpeas
This is an old recipe that I've tweaked a little. It's the best dinner on a wet and windy day. The balsamic vinegar adds such gorgeous flavour to the melt in the mouth aubergines and peppers, which cook slowly as it bubbles away. A little quinoa goes a long way, speckling throughout the rich tomato stew making it lovely and hearty. It makes such delicious leftovers, too.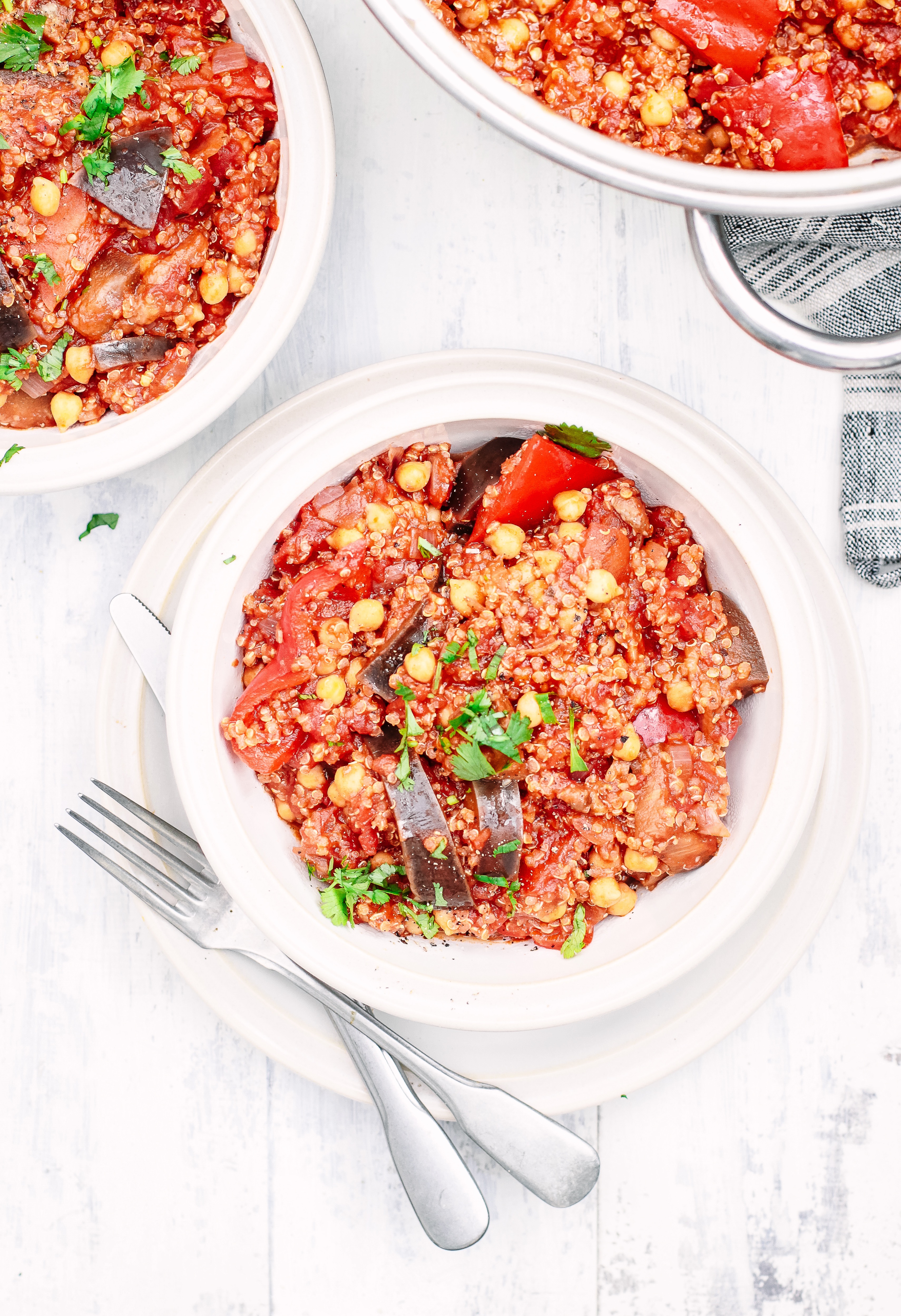 Add the olive oil to a large pot on medium heat. Sprinkle in the dried oregano  and swirl it in the oil.
Dice the onion and mince the garlic and then add them to the pot, stirring well to toss them in the oregano. Cook for a few minutes, stirring regularly, until the onions are soft.
While the onions are cooking, chop the aubergine into cubes and the peppers into small pieces.
Add the balsamic vinegar to the onions. Then add in the peppers and aubergines and toss everything well so that all the vegetables are coated in the balsamic and onion. Let it all cook for a few minutes, stirring often, until the veg starts to soften slightly. Then pour in the stock and tomatoes and stir. Bring it to a simmer and let it bubble gently for about 20 minutes.
After 20 minutes, stir in the uncooked quinoa and the drained chickpeas. Continue to let it simmer for another 20 minutes, then serve.
SaveSave
SaveSaveSaveSave
SaveSave