Creamy Mushroom Soup
Serves 4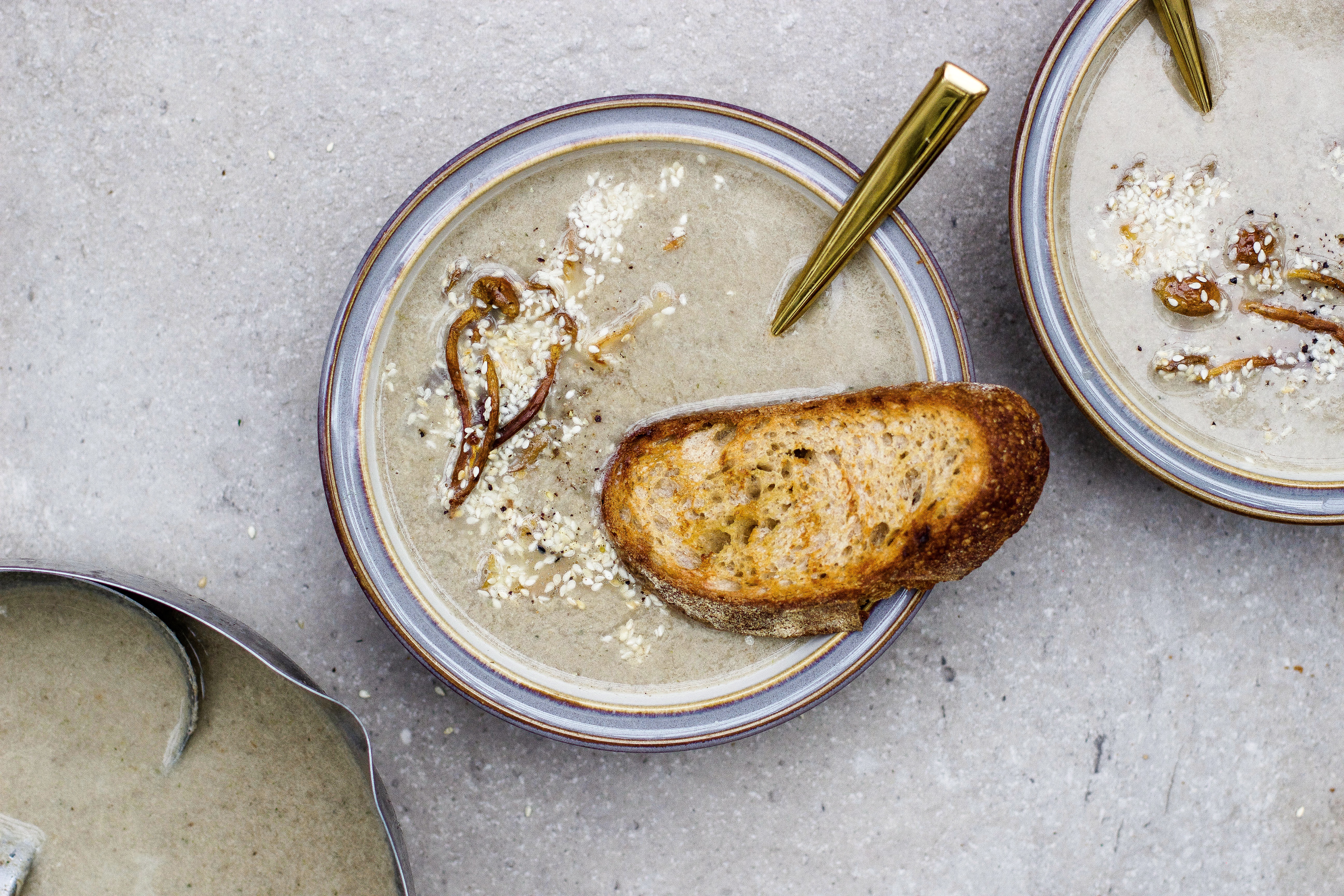 Ingredients
2 Tablespoons of Olive Oil
2 Cloves of Garlic, Minced
1 White Onion, Diced
1 Celery Stalk
550g of Mushrooms (I use Chestnut Mushrooms)
Handful of Fresh Thyne
2 Tablespoons of Tahini
5 Cups of Vegetable Stock (1.25L)
To Serve: 2 Tablespoons of Sesame Seeds
This is the best creamy mushroom soup. I use gorgeous tahini to make it rich and smooth and it gives it the most incredible flavour. You can have it on the table in less than half an hour- it's the dream lunch with some toasted sourdough.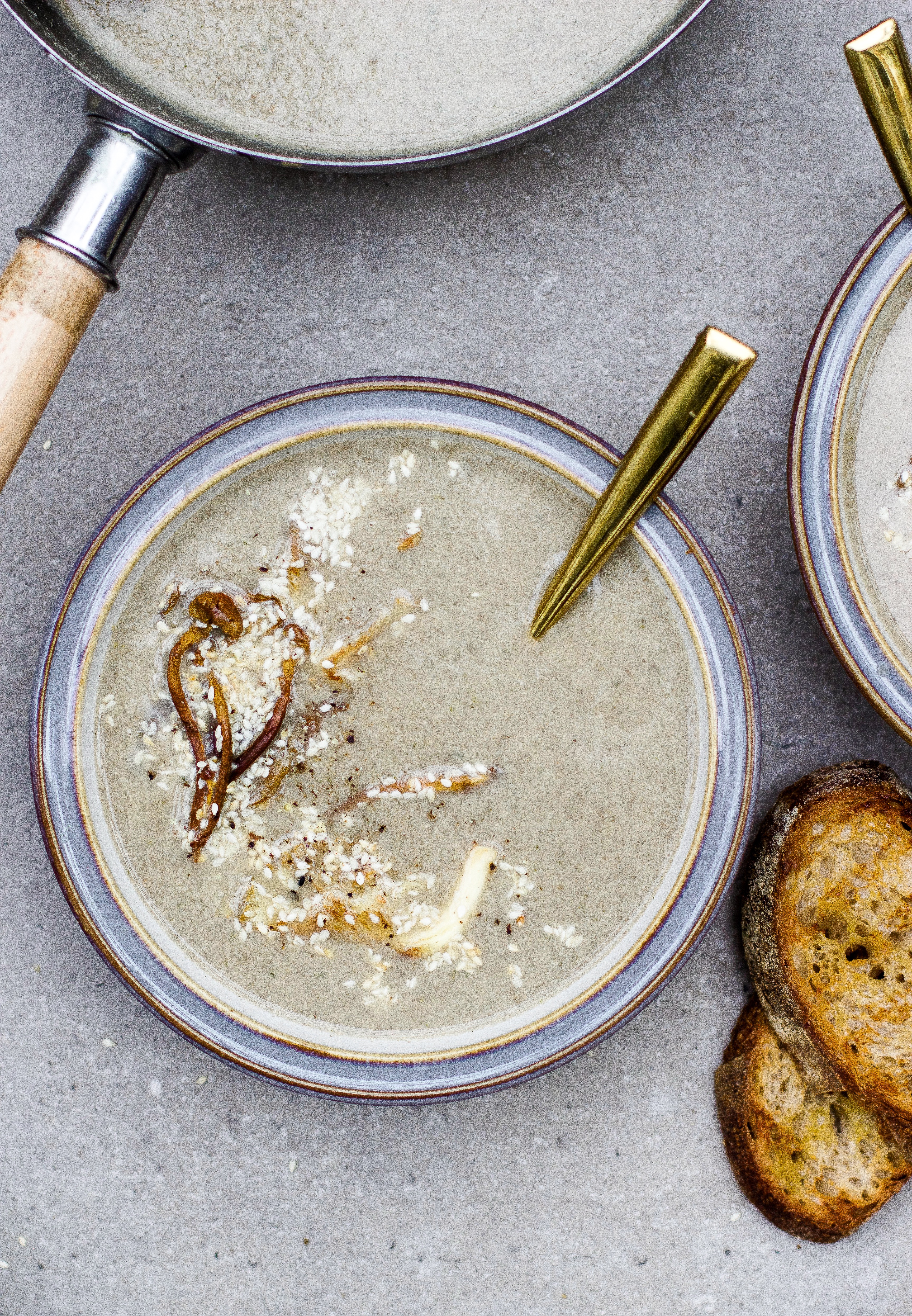 Add the olive oil to a large pot on medium heat. Chop the celery and slice the mushrooms. Add them to the pot with the diced onion and minced garlic. If you want to, you can hold back a few mushrooms for topping the soup at the end.
Pinch the thyme leaves from the stalks and add them in too. Toss well and let it all cook for about 5 minutes, stirring regularly until everything has softened. There will be some liquid in the pan from the mushrooms.
Stir the tahini into the liquid, along with a good sprinkle of salt and pepper. Pour in the stock and then let it all simmer for about 20 minutes.
Blend the soup until smooth using a handheld blender (or just pour the mixture into your blender). Then keep it warm on low heat.
Heat the sesame seeds and any extra mushrooms in a pan until golden. Serve the hot soup with the sesame seeds, extra mushrooms and some salt and pepper.
SaveSave
SaveSave