Rice Pudding w/ Raspberry Coulis
Serves 6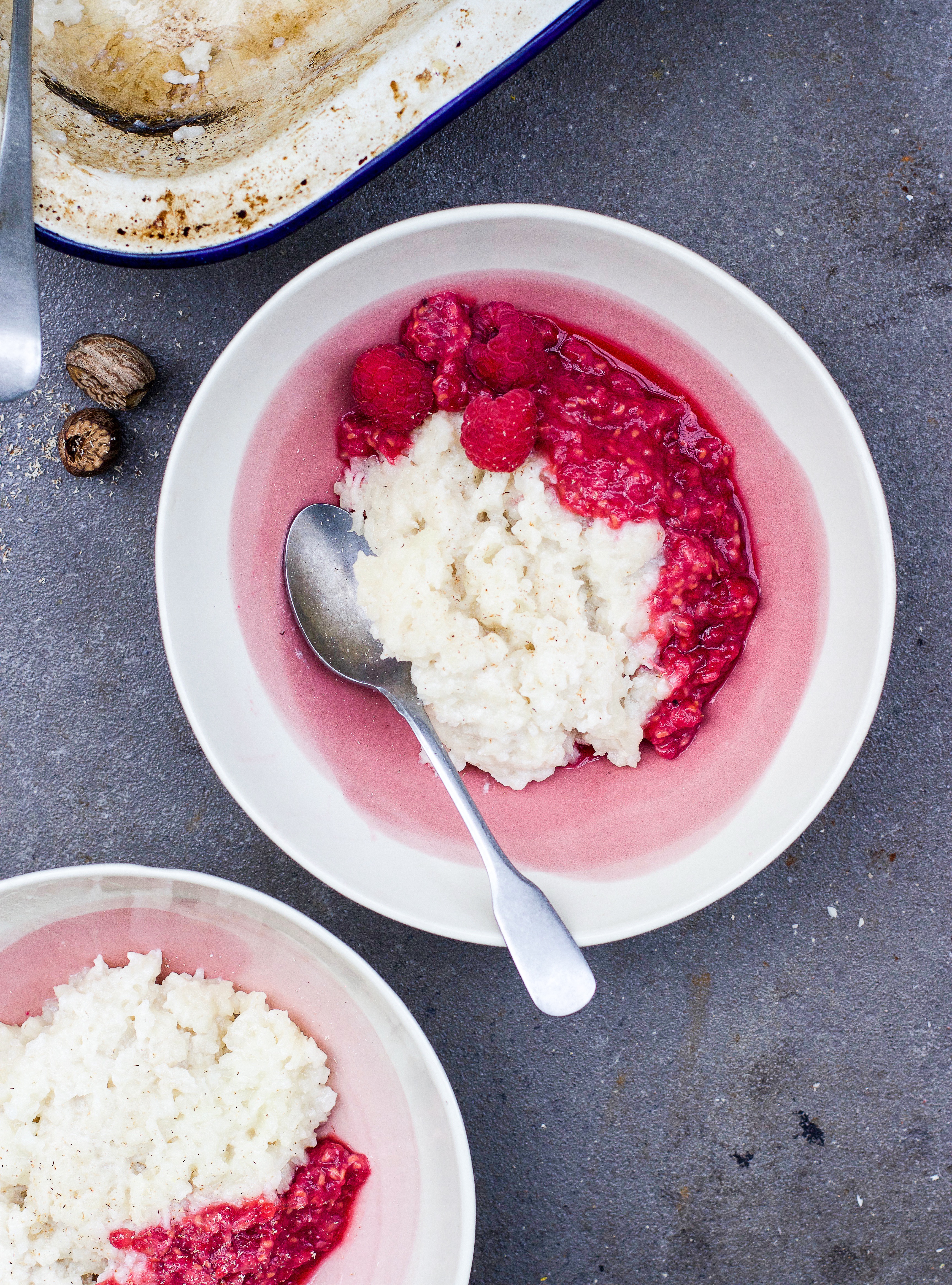 Ingredients
For the Rice Pudding:
3/4 Cups of Short Grain Rice (160g)
1/4 Cup of Maple Syrup (60ml)
1 Cup of Coconut Milk (250ml)
2 & 1/2 Cups of Almond Milk (650ml)
Optional: Nutmeg
For the Raspberry Coulis:
150g of Raspberries
3 Tablespoons of Water
1 Tablespoon of Honey or Maple Syrup
This is such a satisfying dessert- it's super easy, so moreish and such a crowd pleaser. It couldn't be easier and it's just about one of the most comforting things ever. The raspberry coulis adds gorgeous colour and a little berry tartness but it's also heaven just on it's own with a little cinnamon.
Preheat the oven to 150'C.
Mix together the rice, maple syrup, coconut milk and almond milk in a medium saucepan. Bring it to a simmer and then pour the mixture into a casserole dish.
Sprinkle a little nutmeg over the top if desired.
Pop it in the oven for about 80-90 minutes.
During the last ten minutes of baking time, add the raspberries and water to a small saucepan on medium heat. Let it simmer gently for 5-10 minutes until thick and sweet.
Serve the rice pudding hot from the oven with a little raspberry coulis on top.
SaveSave
SaveSave