Hazelnut Praline Truffles
Makes 10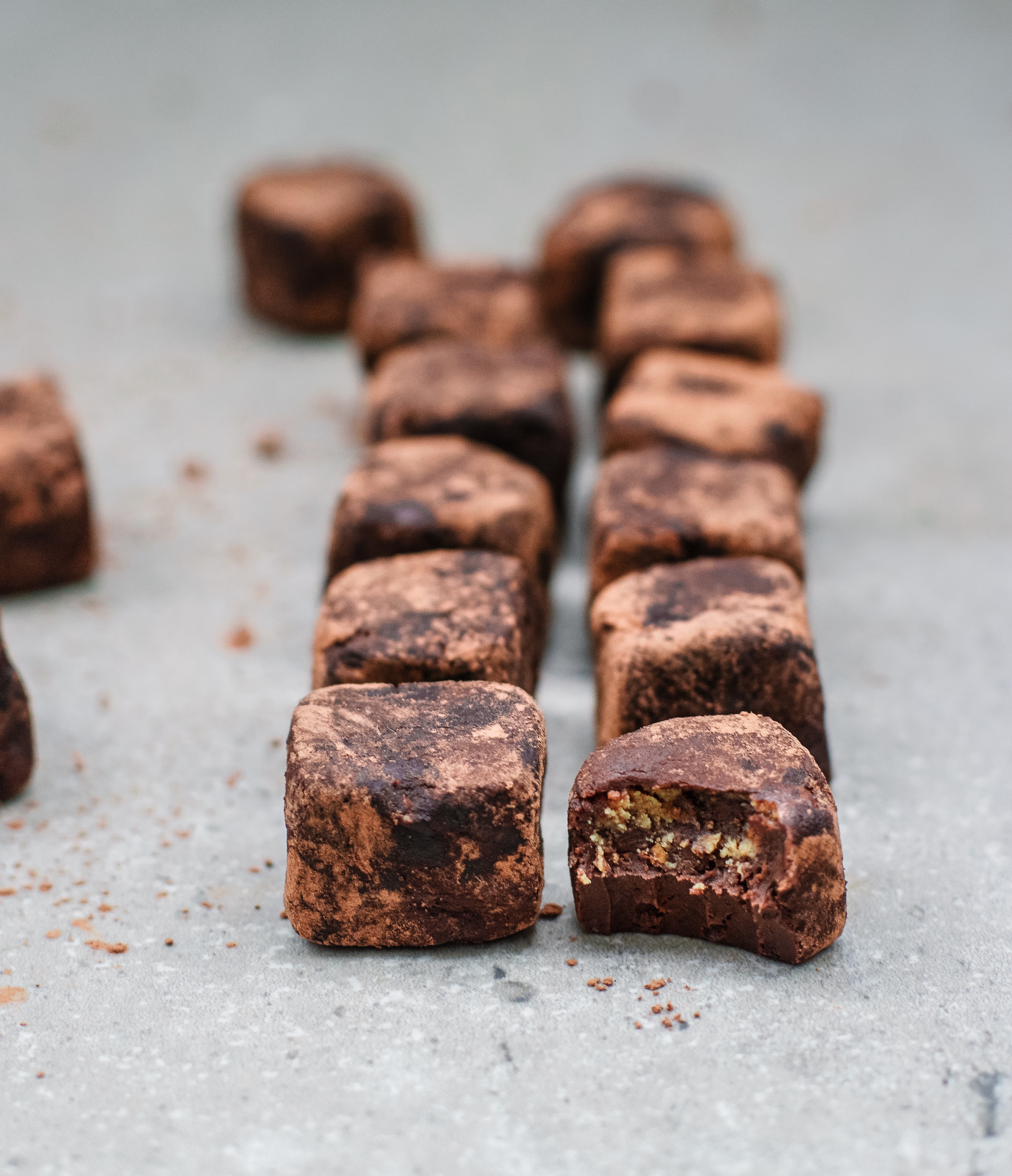 Ingredients
100g of Dark Chocolate (min 70%)
1/3 Cup of Full Fat Coconut Milk (80ml)
1 Tablespoon of Coconut Sugar
35g of Hazelnut Butter (or any nut butter)
Cacao Powder for Dusting
Today is my birthday so I thought it was the perfect time to share one of my favourite chocolate recipes. There was an old version of this recipe but this one is so much better and much easier too. These hazelnut praline truffles are little bites of heaven, they're smooth and creamy with the perfect amount of sweet and nuttiness. I love making them for after dinner treats if I'm having people over and they're especially perfect for festive munching this time of year.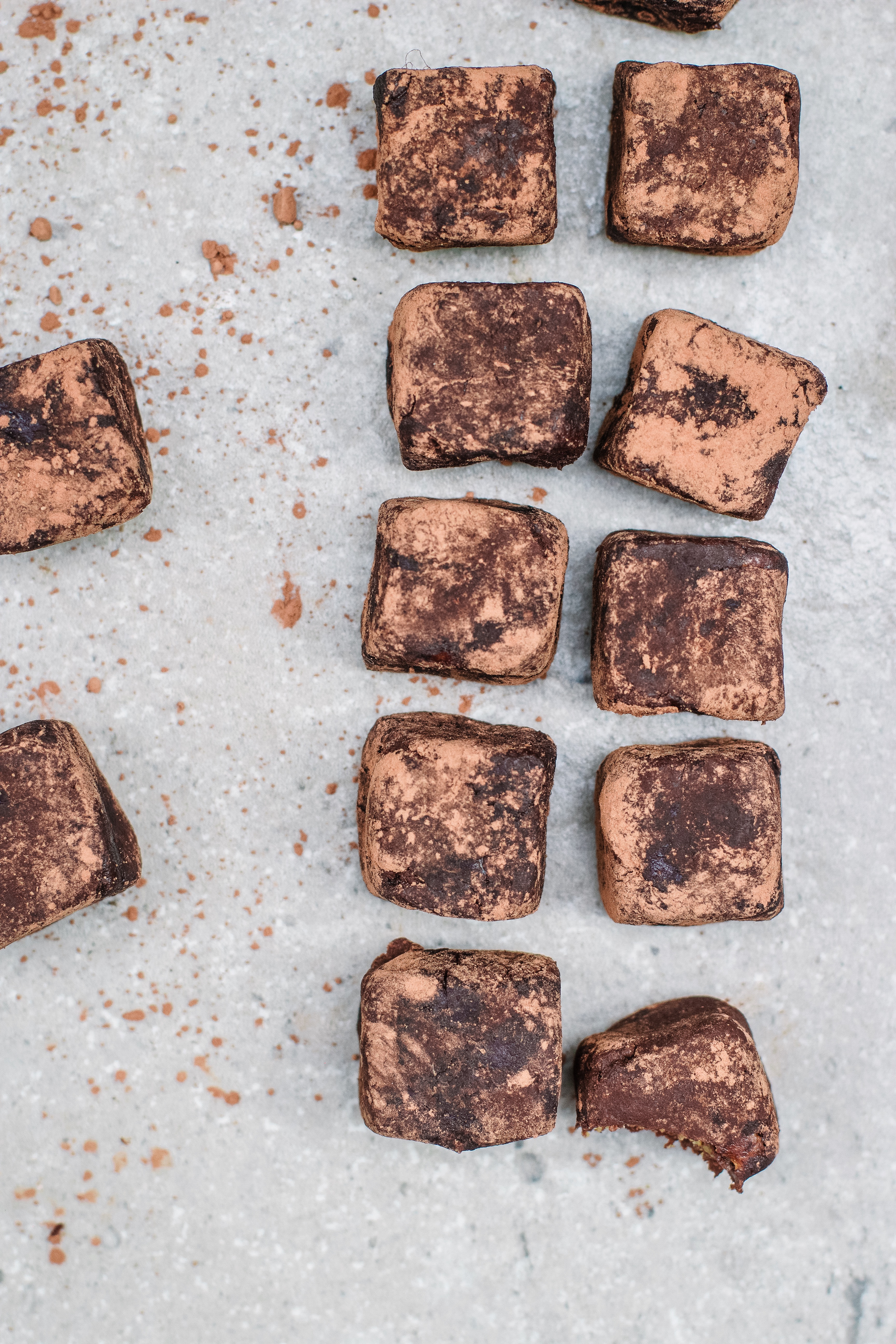 In a small saucepan, heat the coconut milk and coconut sugar until it's just coming to the boil. Whisk in the hazelnut butter until smooth.
Slowly pour the hot coconut milk over the chocolate and stir it very gently as it melts the chocolate. If you whisk it or stir too vigorously it will go stiff so stir it very gently, just until the melted and combined.
Place a layer of clingfilm over the mixture, so that it is touching the chocolate (this will stop a skin forming) and pop it in the fridge for about 2 hours until firm but scoopable.
Lightly dust a clean surface with cacao powder and roll a spoonful of the chocolate in it. Shape into balls or cubes. Store in the fridge and serve at room temperature.
SaveSaveSaveSaveSaveSave
SaveSave
SaveSaveSaveSave
SaveSave
SaveSave