Greek Artichoke & Lemon Stew
Serves 4-6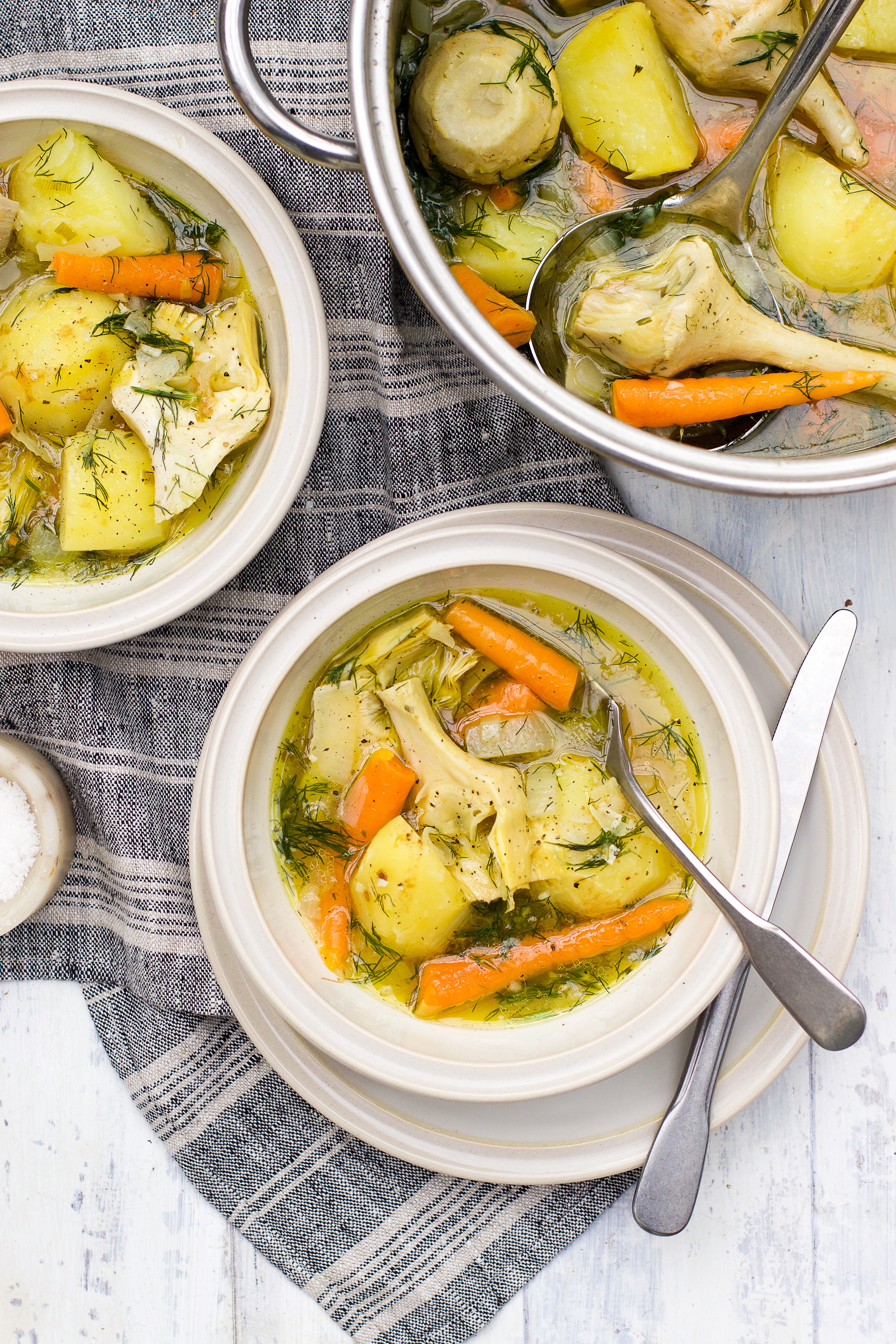 Ingredients
3 Tablespoons of Olive Oil
4 Spring Onions
1 White Onion
2 Cloves of Garlic
4 Medium Potatoes, Peeled & Quartered
300g of Baby Carrots
900ml Stock
500g of Artichoke Hearts (I buy these already prepared in oil)
Juice of 2 Lemons
Handful of Fresh Dill, Chopped
Sea Salt & Pepper
This is an homage to my honeymoon. Most days, we had it at a taverna overlooking the sea with some rosé and a Greek salad. These memories might make me a little bias, but it is such a divinely simple bowl of comfort and you can have it on the table in under half an hour. The veg goes so tender and the lemony broth is amazing, I usually lick the bowl clean.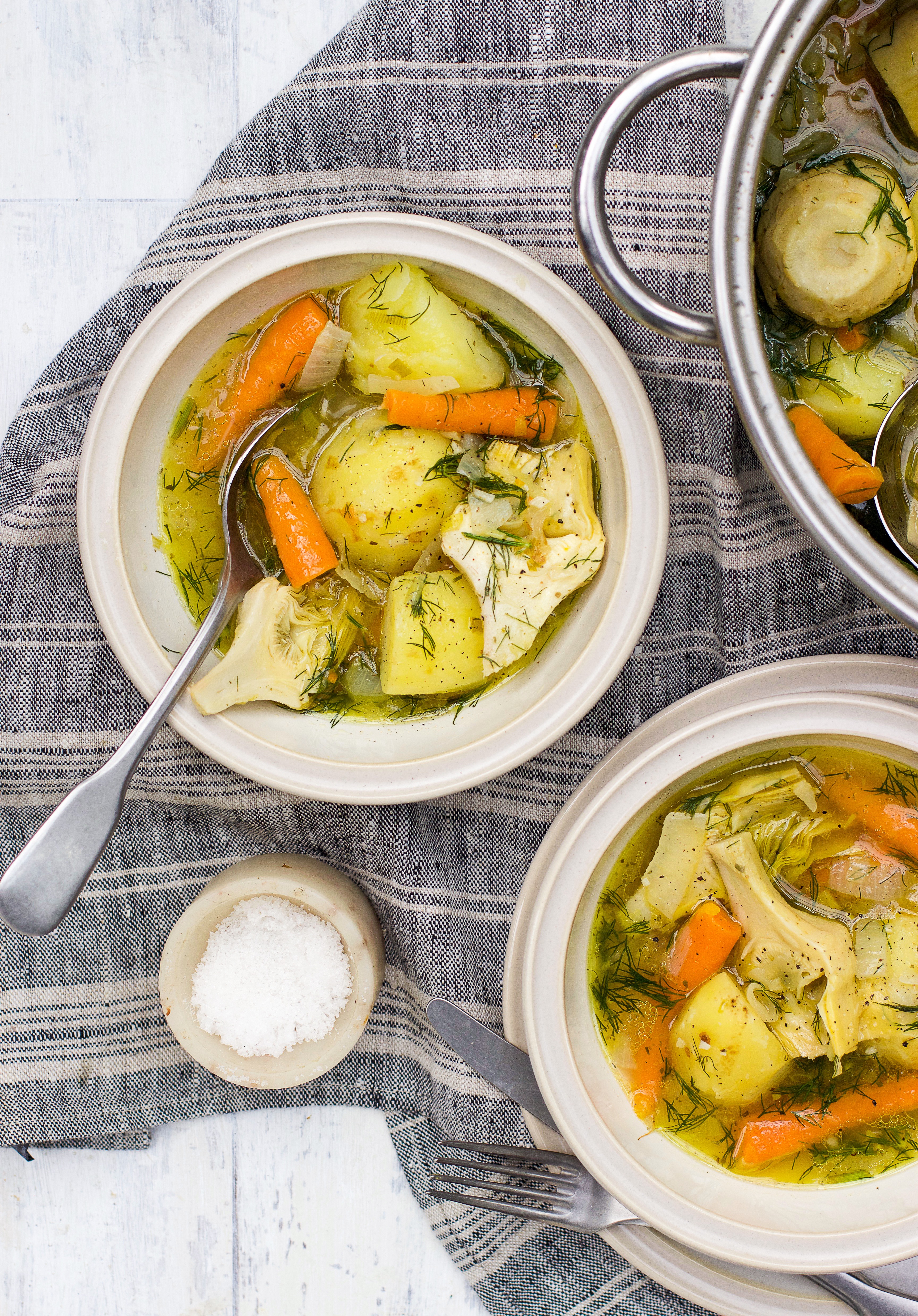 Chop the spring onions, dice the white onion. Heat the olive oil in a pot on medium heat. When it's hot, add in the onions and cook for a few minutes until softened.
Mince the garlic and add it to the pot with the potatoes and carrots. Sautee them for a few minutes and season with salt and pepper. Then pour the stock over in to cover the vegetables.
Bring it to a simmer and let it simmer for about 15 minutes, until the potatoes and carrots are almost tender.
Add in the artichokes, lemon juice and fresh dill. Continue to let it simmer for another 10 minutes, or just until all of the veg is soft and tender. Season with salt and pepper and serve.
SaveSave
SaveSave