Miso Sesame Brussel Sprouts
Serves 6-8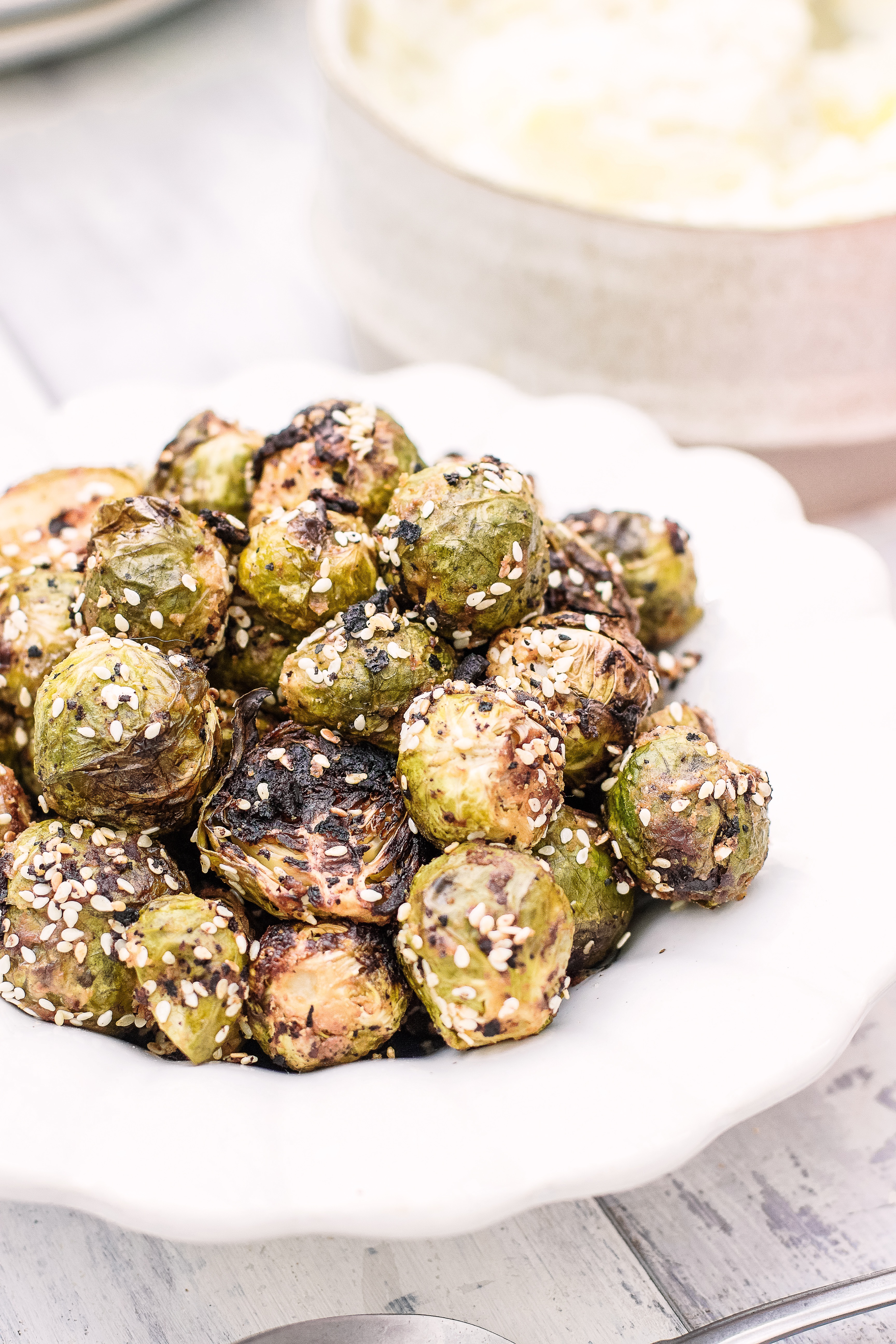 Ingredients
1kg of Brussel Sprouts
2 Tablespoons of Miso Paste
1 Tablespoon of Tahini
1 Tablespoon of Sesame Oil
1 Tablespoon of Olive Oil
2 Tablespoons of Lemon Juice
1 Clove of Garlic, Minced
2 Tablespoons of Sesame Seeds
This has got to be one of the most delicious ways to have sprouts, ever. I'm pretty obsessed with miso and this combination is just insane. They go gorgeously crisp and just a little bit charred for even more flavour.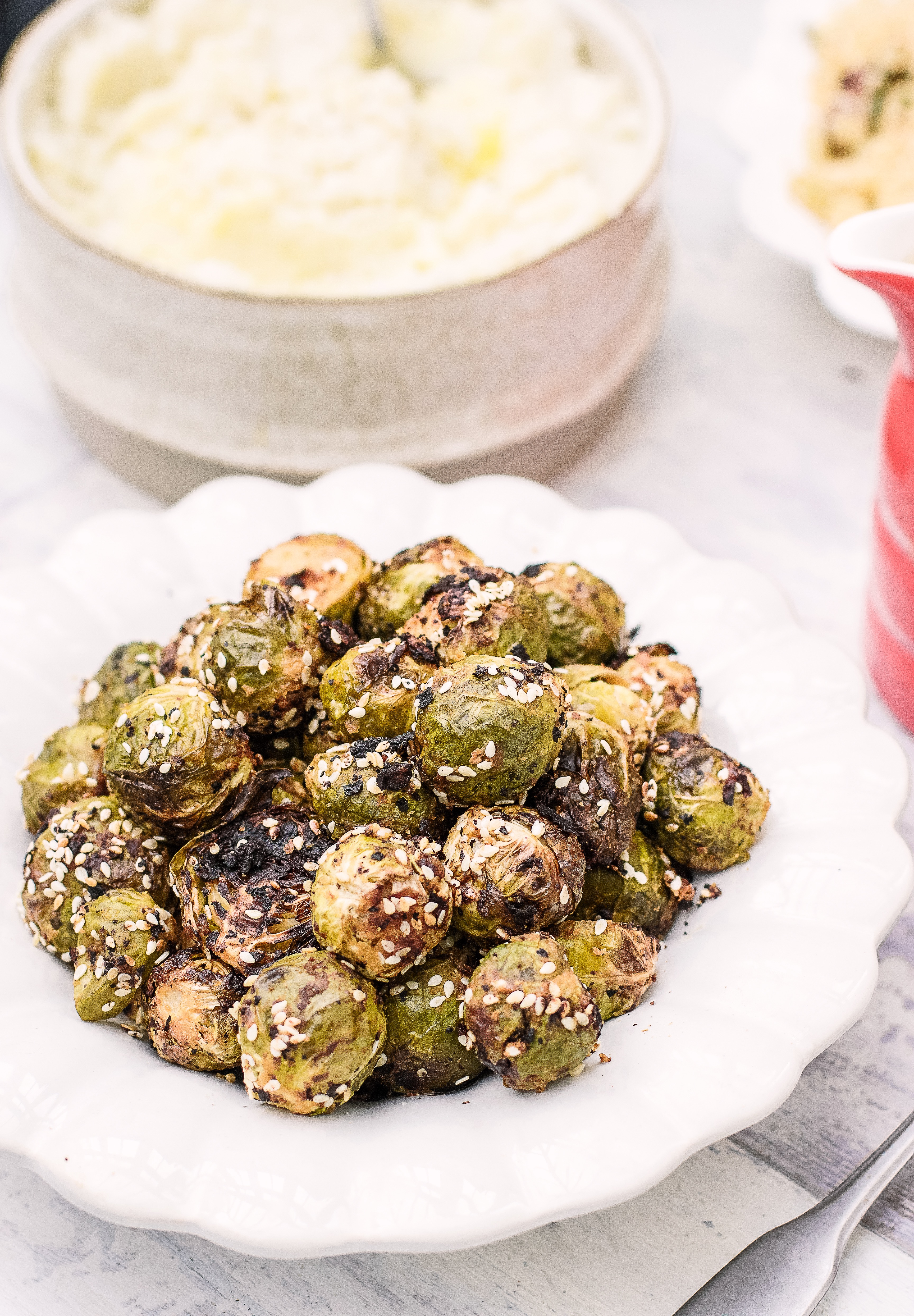 Preheat the oven to 200'C.
Chop the ends off the brussel sprouts and peel off any dirty outer leaves. I like to cut the bigger sprouts in half and leave the little ones whole.
In a medium bowl, whisk together the miso, tahini, sesame oil, lemon juice and minced garlic. Add the sprouts to a large bowl, pour the miso mixture in and use your hands to mix it all around. press them out on a roasting tray and pop them in the oven at 200'C for about 20 minutes.
When the sprouts have been in for 20 minutes, take them out and sprinkle on the sesame seeds, tossing them well so that they're evenly coated in the seeds.
Pop them back in the oven to roast for another 15 minutes, tossing in the middle, until crisp and gorgeous. Serve hot.
SaveSave
SaveSave