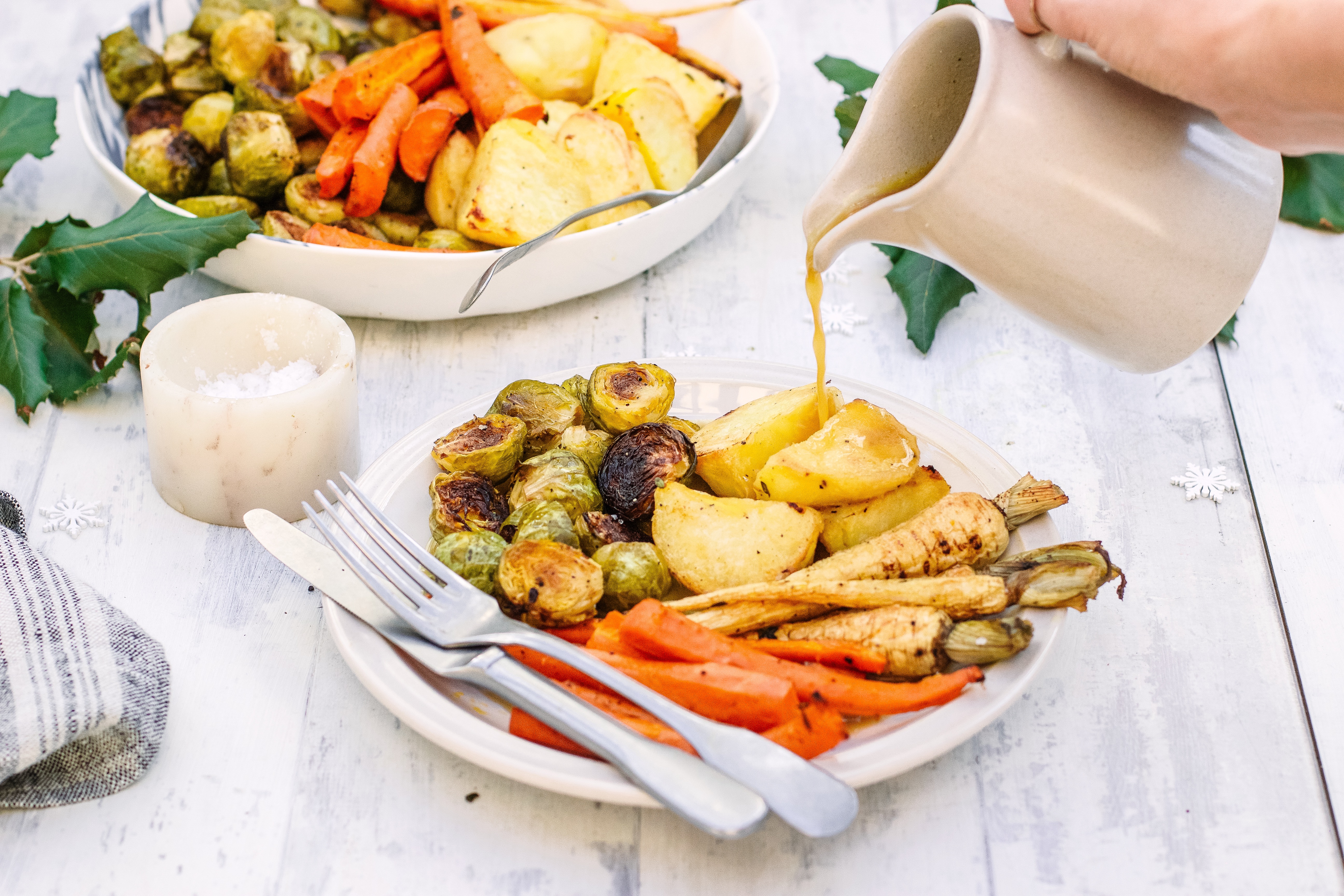 Ingredients
30g of Dried Porcini Mushrooms
600ml of Vegetable Stock
2 Tablespoons of Olive Oil
1 White Onion
2 Cloves of Garlic
Handful of Fresh Thyme, Finely Chopped
Handful of Fresh Rosemary, Finely Chopped
2 Tablespoons of Miso Paste
2 Tablespoons of Gluten Free Flour
1 Tablespoon of Tamari or Soy Sauce
Juice of 1 Lemon
When I was little and I could choose what was for dinner it was always roast potatoes and my mom's lemony gravy. It's one of the few things that I noticeably miss now that I'm sticking to plant based foods. Vegan gravy was something I had to crack, for Christmas and for Sunday roasts in general and I'm so happy I've finally nailed it. It's got so much flavour, it's so easy and it's so like my mom's.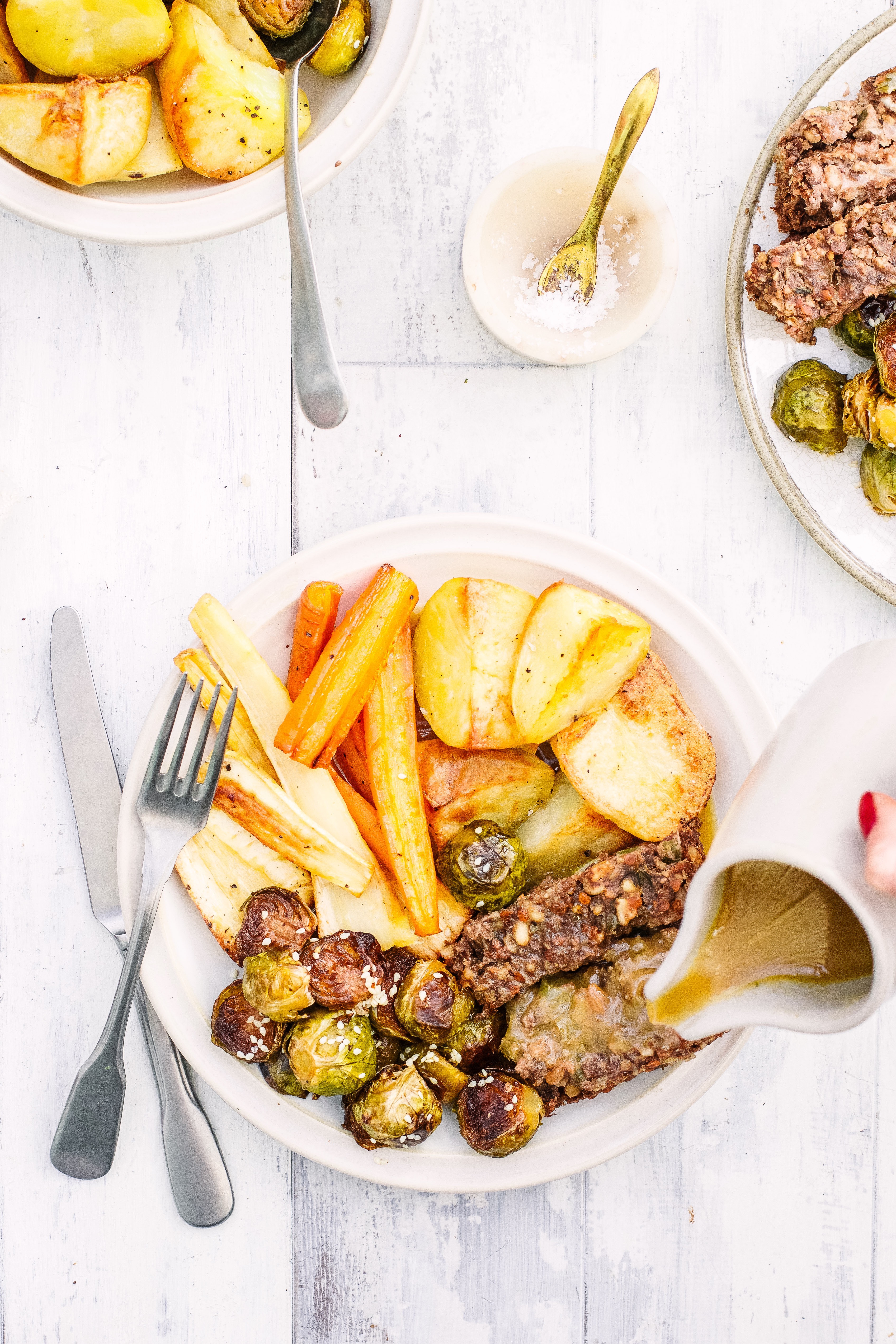 Add the dried mushrooms to a medium saucepan with the stock. Let it simmer gently for about 20 minutes.
Dice the onion and mince the garlic. Add the olive oil to a medium saucepan on medium heat and add in the onion, garlic, thyme and rosemary. Cook for about 10 minutes until the onion is soft, don't let it crisp. Stir in the miso.
 Pour in the mushroom stock, tamari and lemon juice. Let it simmer and  about 3 minutes.
Strain through a fine sieve and then return it to the pan.
Sprinkle in the flour and stir until smooth.
SaveSave
SaveSave