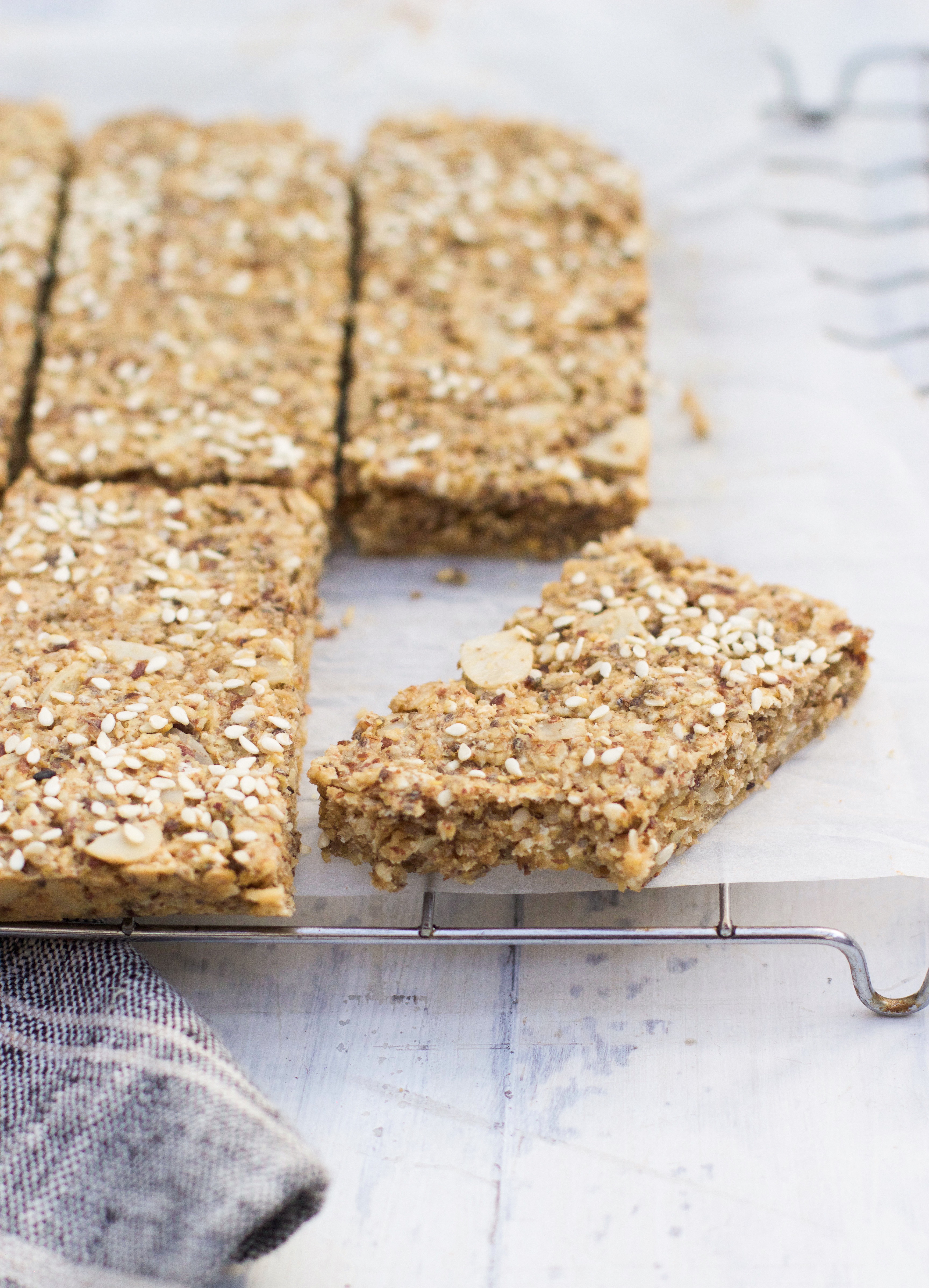 Ingredients
30g of Ground Flaxseed + 185ml of water
200g of Gluten Free Oats
1 Teaspoon of Cinnamon
35g of Sesame Seeds
35g of Seeds- Chia, Pumpkin, Sunflower etc(35g)
25g of Flaked Almonds
60ml of Maple Syrup or Honey
140g of Nut Butter
Pinch of Sea Salt
My aim for January was to create some really quick and easy recipes that you guys could when you're short on time. Top of my list was a grab and go breakfast like these porridge bars that you could make in batches (hello Sunday baking!). I wanted bars that weren't overly sweet, were packed with energy boosting and fibre rich nutrients and and were nice and chewy with a little bit of crunch. These are for porridge lovers in a hurry!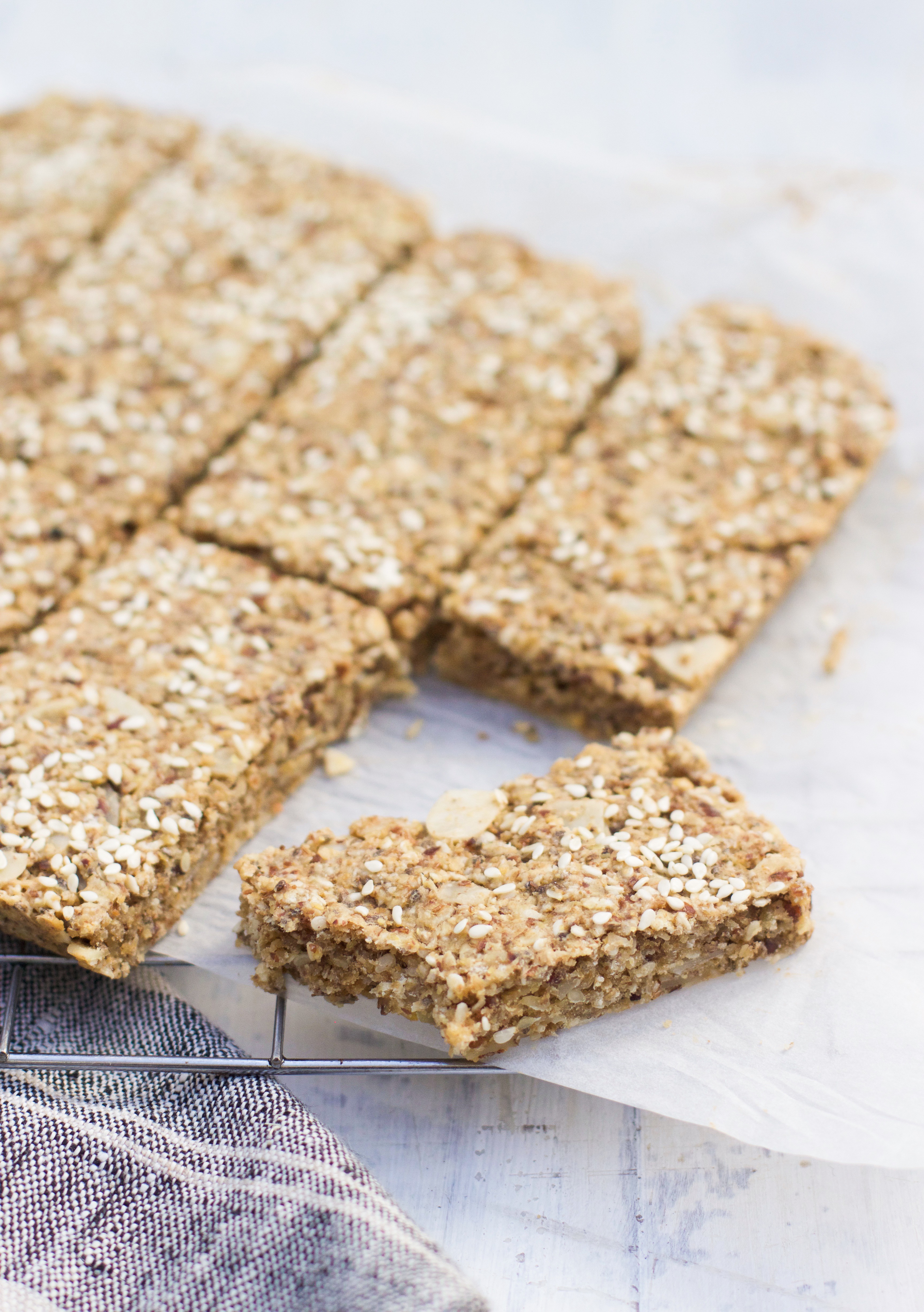 Mix together the flaxseed and water in a small bowl and set it aside for about 5 minutes to thicken. Stir it once in the middle.
Add the oats, seeds and cinnamon to a large bowl and mix them to combine.
In a small saucepan on medium heat, whisk together the nut butter, sea salt and maple syrup until smooth.
When the flax mixture is the thickness of a raw egg, add it to the oats along with the nut butter mixture. Mix well.
Line a baking tray with parchment paper and press the mixture very tightly into the tin.
Bake at 180'C for 20 minutes until golden. Leave to cool and then slice.
SaveSave
SaveSave