Seed Cookies
Makes 10 cookies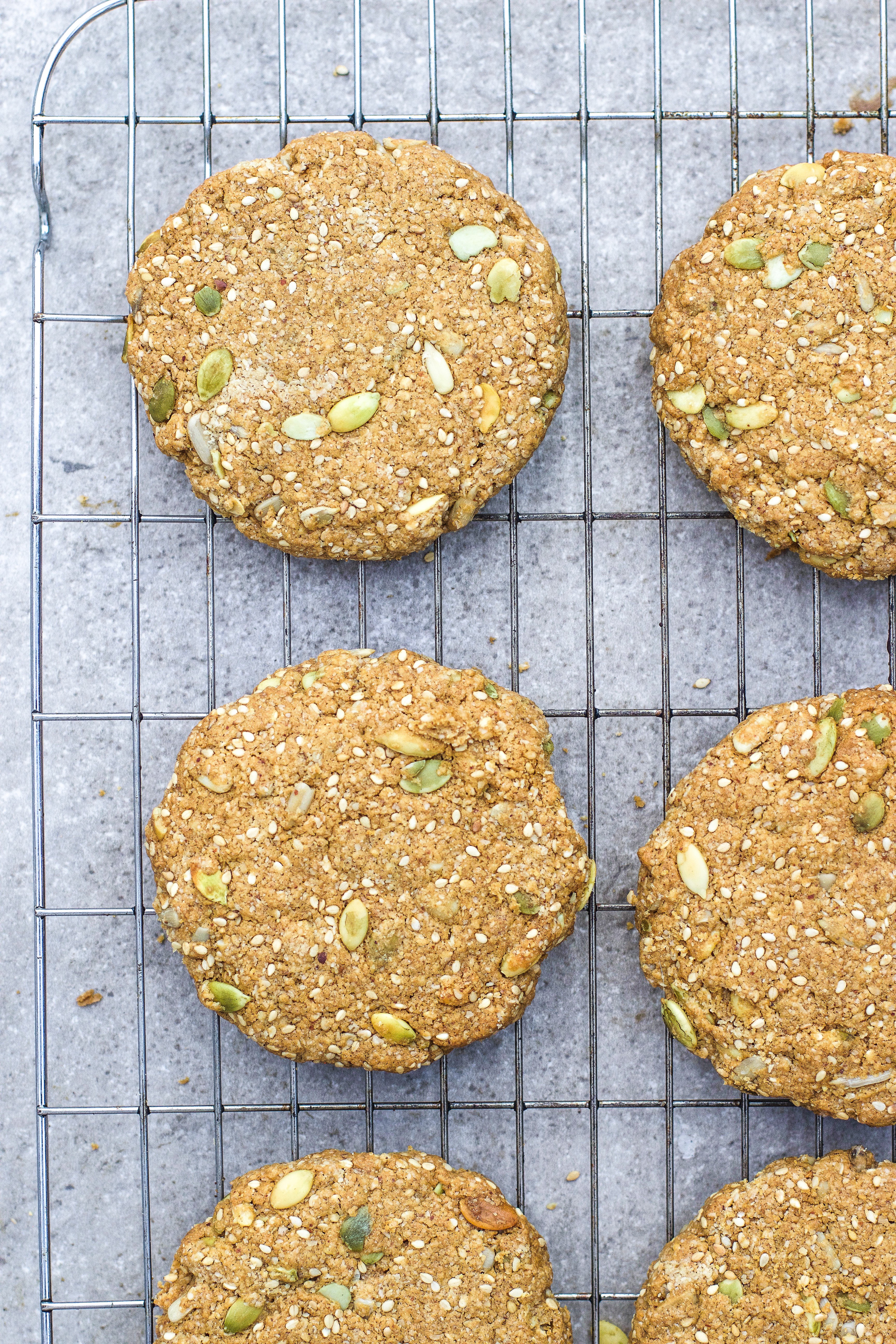 Ingredients
180g of Gluten Free Oats
150g of Mixed Seeds- Sunflower, Pumpkin, Sesame etc
1 Teaspoon of Baking Powder
75g of Coconut Sugar
2 Tablespoons of Water
1 Teaspoon of Vanilla Extract
2 Tablespoon of Nut Butter
100ml of Melted Coconut Oil
These are full of seedy goodness, fibre and omega 3s and are super simple and quick to make. They keep really well in an airtight container for up to a week, so they're ideal for making ahead of time to get you through a busy week.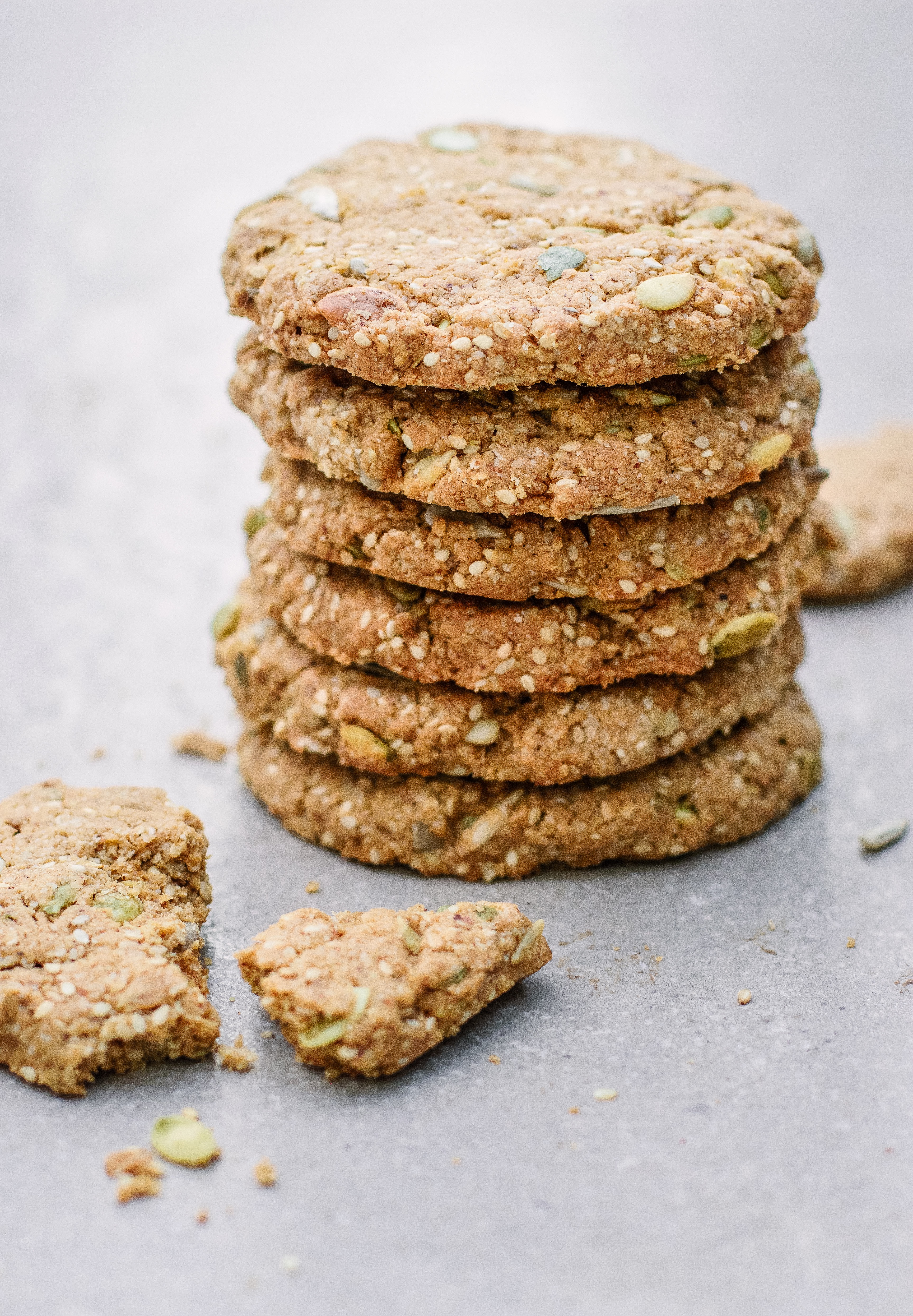 Preheat the oven to 180'C.
Add the oats to your food processor and blend on high until you have a fine flour. Add it to a large bowl with all of the seeds and the baking powder and mix well.
Add the coconut sugar, water, nut butter and vanilla to a small saucepan on medium heat and heat it until the coconut sugar has dissolved and you have smooth mixture.
Pour the sweet mixture into the dry ingredients, along with the melted coconut oil. Mix well.
Line a baking tray with parchment paper. Shape the mixture into balls and then press them into a cookie shape on the tray. Bake at 180'C for about 13 minutes until golden. Set aside to cool and crisp on a wire rack.
SaveSave
SaveSave
SaveSave
SaveSaveSaveSave
SaveSave
SaveSave
SaveSave
SaveSave